Yeezy 380 Pepper Is the Seasoning of the Fall Releases!
We originally thought the Yeezy 380 silhouette will be the third edition of Yeezy 350. However, Kanye decided to keep the 350s out of it when he dropped the 380s! We're not complaining, because the kicks definitely look nothing like them. Although still relatively new, Kanye West is wasting no time expanding the line this September with Yeezy 380 Pepper! And let's not forget the Yeezy Blue Oat release which NSB destroyed! Let's check out all the release details right here!
Random RT Wins NSB2.0

4,000+ Checkouts by NSB users today including

THOUSANDS of Jordan 12's, HUNDREDS of 380 Reflectives, Stussys, restocks & more 🔥

The Jordan Off-White dropping tomorrow, how many pairs will you go for? 🍳 pic.twitter.com/84AC577kNO

— NSB Bot (@NSB_Bot) July 24, 2020
Yeezy 380 Pepper Bringing Up the Spice!
Although it's a pretty weird Yeezy name, we've heard weirder. And we're not really strangers to seasoning. After all, Yeezy seems to like the "Salt" colorway a lot. But is Yeezy 380 Pepper's name an indicator of the 380 line's future? You see, black pepper was a pretty exclusive seasoning back in ancient times. However, it gradually became less exclusive and more available to everyone. It kinda rings a bell in our industry, doesn't it? We can ask ourselves, is Kanye going into symbolic names? Is the pepper name a sign that Yeezys were once very exclusive, but not anymore? Well, maybe we're over-analyzing, but with Yeezus, we can never know!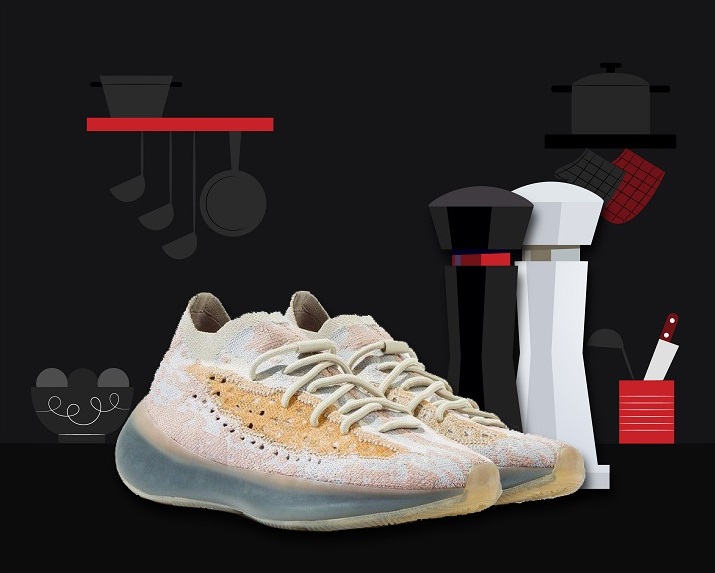 Is Yeezy 380 Pepper Actually Pepperish?
Although we'd love to believe so, but no. The kicks don't really look like any kind of pepper. The primeknit upper features a mix of pale orange and bluish greys. The midsole, in early mockups, was in translucent white. However, they're spicing it up (pun intended) with a bluish-grey translucent midsole! Naturally, the kicks will don a full-length Boost cushioning. Moreover, according to pictures, Yeezy 380 Pepper will rock a bungee lacing system. A system Yeezys seem to be steering towards!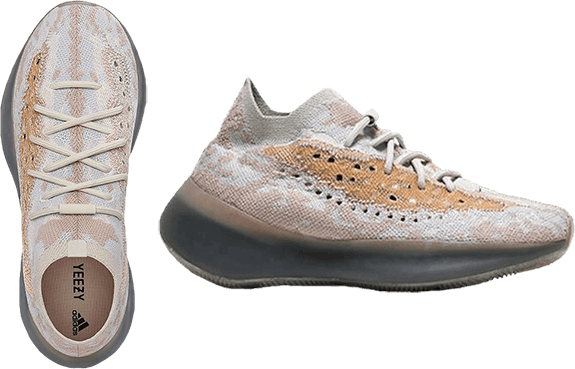 Release Info
The upcoming Yeezy 380 Pepper, is coming our way on September 18, 2020. It will retail for $230 as usual. Although the kicks are $10 more expensive than Yeezy 350s, they're worth the cop. If not for the cool looks, you can actually flip them for as much as $600! So if you haven't made a decision yet, we say you should go for it. Especially that this will be the last September Yeezy release. As per Yeezy Mafia, the new release date of Yeezy Asriel is October 3, 2020. So keep checking out our blog for more updates!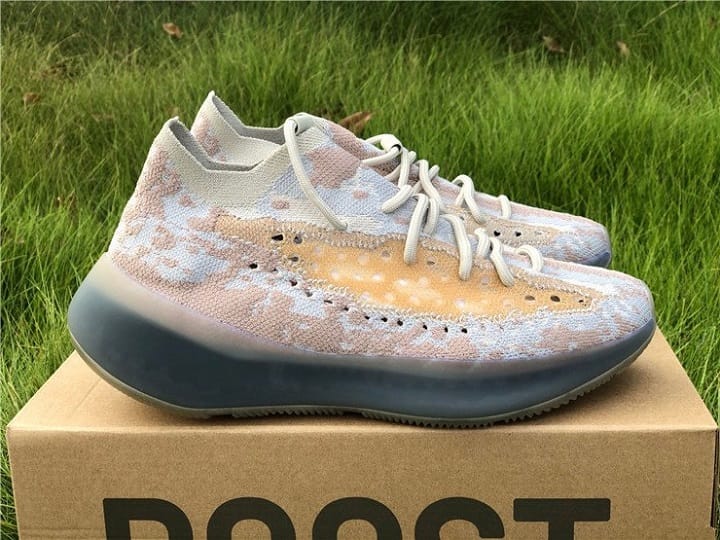 NSB's Got Your Back!
Never go into a war zone without your brothers in arm. Yeezy Supply is definitely a war zone with all the demand! Luckily, you've got NSB in your ranks. So don't worry, we'll make sure you get a fair chance at cooking this release, and every other release. Don't forget though, keep that drip going, and good luck!
Tags: Adidas, Kanye West, Yeezy, Yeezy 380, Yeezy Boost
Posted in Adidas, Yeezy 0 comments