Best of FW21 Drops – 3 New Yeezy 500s in Winter-ready Shades
Fall is right around the corner for us, and we're starting to see the change. Yellowing leaves, cold wind at night, and 3 new Yeezy 500s to tone down the summer's crazy palette. Although we know what the September Yeezys are crazy, these are also next level.
Kanye's never played by the book! Never followed any guidelines, and he surely never felt pressured by any trend. In fact, he always sets the most Avant-Garde trends, and the rest of the brands just follow. His influence on the fashion, music, and footwear industries is hard to deny.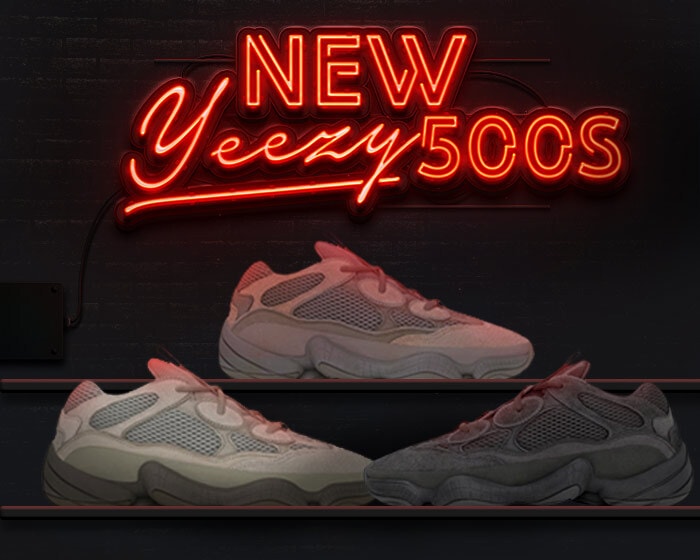 But for some reason, those new Yeezy 500s that just appeared seem like a safe, and very fall-suitable option. But we're glad as can be to not have to worry about White, or light blue Yeezys getting all wet and dirty this fall. The new 500 colorways are ready for rain, and so easy to style with a winterish outfit! And who knows? They might end up being our favorite Yeezys soon!
New Yeezy 500s – 3 Colorways
So, we're getting 3 new Yeezy 500s, Clay Brown, Ash Grey, and Utility Balck. All versions feature dark earthy tones, making them the perfect sneakers for winter. 
All 3 sneakers will also feature Adidas' adiPrene technology. Which, if you're new here, sparked major rumors on the Boost technology dying, taking the whole Adidas Yeezy line with it. But that was ages ago and Yeezys are still here.
Moreover, The dad-shoe Yeezy 500s are dressed with a mix of Suede, Leather, and mesh giving a wholesome 90's vibe.
Yeezy 500 "Clay Brown"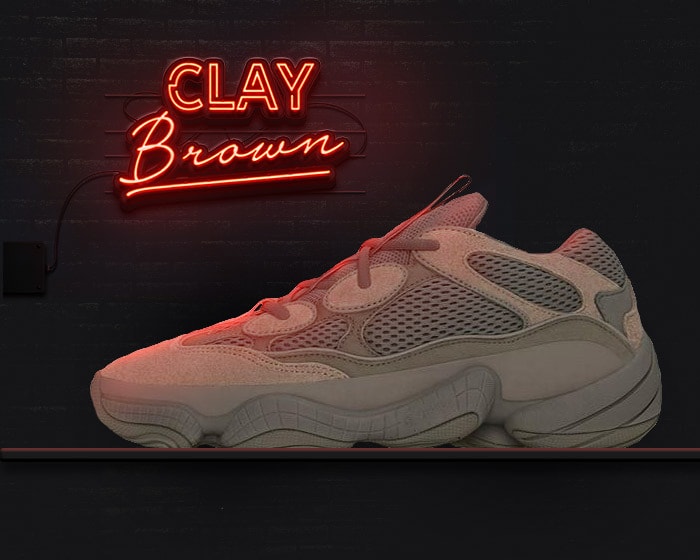 The "Clay Brown" version will drop in rich chocolate tones. Multiple shades of brown infuse and contrast perfectly, making this pair a must-cop for all of us, winter lovers. 
The blend of material has always put this Yeezy silhouette under the spotlight. Being the one to ditch Boost tech for a whole new sole.  And this colorways takes our fascination with Yeezy 500s to a new level!
Shades of Brown shadings dress the mesh underlays, Suede overlays, and the mudguards. And to finish off an already great-looking pair, darker brown-black covers the adiPrene soles.
Yeezy 500 "Ash Grey" 
The second colorway also falls into the neutral range of colors. It comes with a dash of brightness though! The base of this shoe is built with a mix of materials in hues of Grey, and Light Brown contrasting with the Charcoal soles.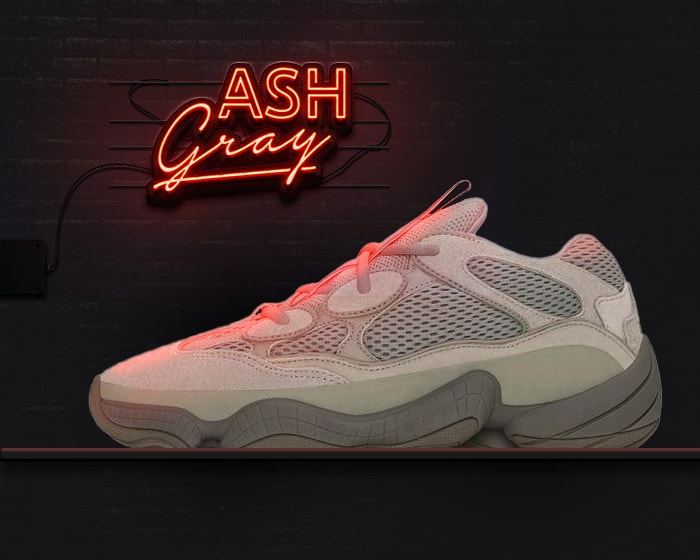 Yeezy 500 "Utility Black" 
This last pair of the new Yeezy 500s pack isn't all that new. In fact, you can consider this the 3rd restock of the Utility Black. And if you wanna know more about that, check this out. Anyway, we're grateful to have another chance to cop this Yeezy at retail. Especially since its reselling price on StockX is somewhere around $350!
As for the looks, The Yeezy 500 Utility Black dons the same faded black hue ankle to toe. We love the drip of the shoes from top to bottom. And really, black sneakers are always a win in our books, so we rest our case!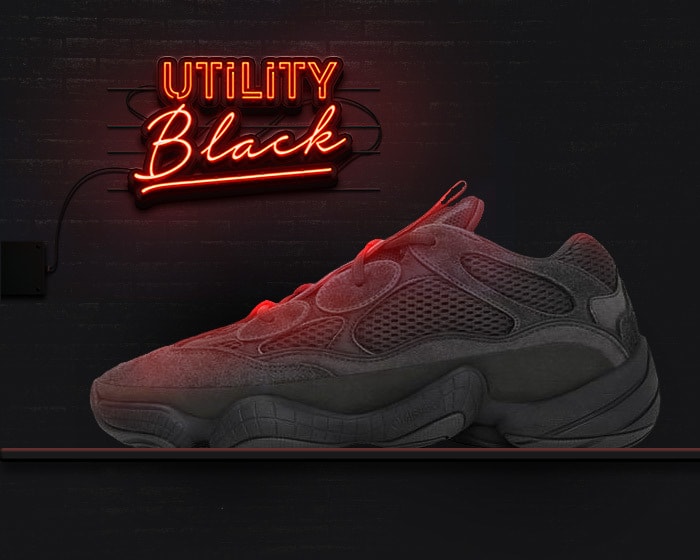 New Yeezy 500s' Release Info
According to Yeezy Gurus at the YEEZY MAFIA, the "Clay Brown" might drop sometime in September, while the "Ash Grey" and "Utility Black" will launch later in November. We'll update you on any exact dates once we have them! So make sure you keep checking our blog for any news fam!
The retail price of each of these new Yeezy 500s is set at $200 USD.