Supreme Tees Are the Highlight of FW21's Week 7!
Remember how we said that what's left to drop of Supreme FW21 is worth it? Well, this week brings with it a wide choice of awesome items. However, we've got eyes for the cool Supreme tees collection we'll get! Read on to know what to expect from this week's drops and what the must-haves are. Oh, and make sure you check out why we don't think that Supreme is gonna die anytime soon.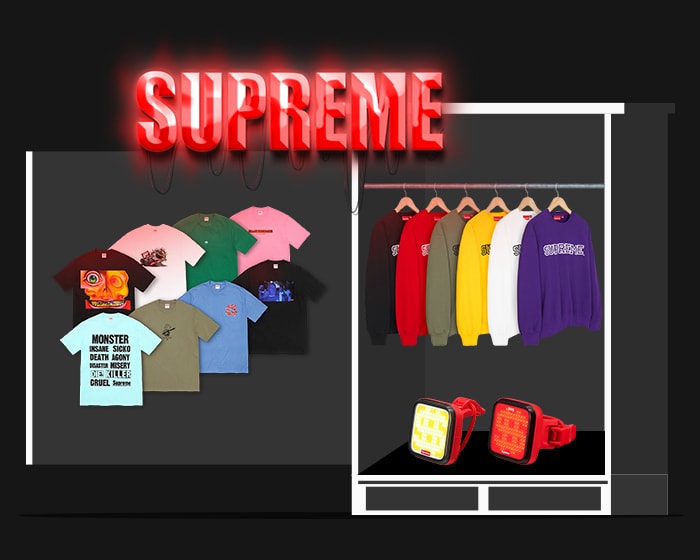 Fall Supreme Tees FTW!
We love us some Supreme tees, and if you're looking for something funky to rock, this week's tees are it. So every season, Supreme drops a collection of seasonal tees. They usually don't come back in later seasons. If you're lucky, you'll manage to catch the tees, just make sure you make the right choice. This season's tees include graphics by artists like Sean Cliver, Stash, and Weirdo Dave. More tees feature a tiny rocker dude, a creepy face, a tiny sticker, and a "Connected" tee. All the tees will be available in multiple colors, so you gotta choose well!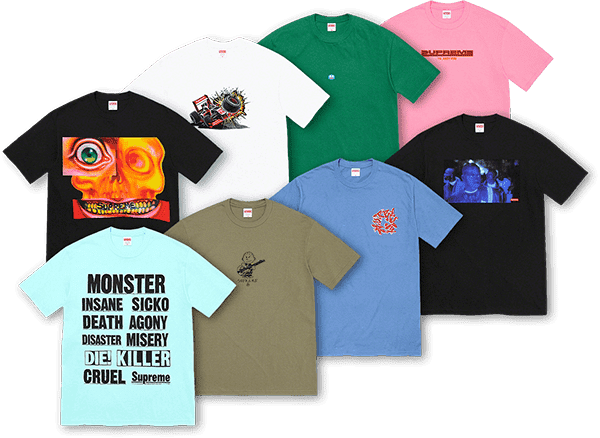 A Crewneck Won't Hurt During the Winter
Okay, you might say you have enough Supreme tees and crewnecks. But how much is really enough? Exactly. That's totally why we just included the awesome Supreme crewnecks to the list of must-haves. The colors that will be available are: purple, white, yellow, olive, red, and black! So make sure to leave some money for these babies.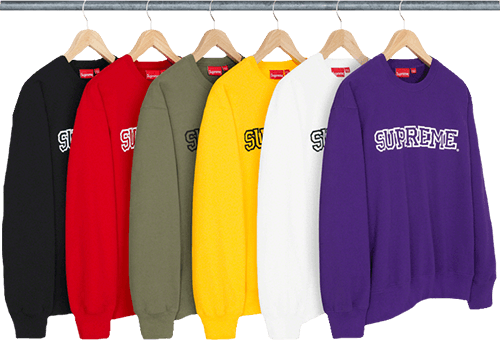 Supreme/Knog Bike Blinder Lights
Why not? You can put those on your Supreme bicycle if you managed to cop that! If we saw a dollar sign blinder on a bike, we'd totally be impressed. The lights will come in a set of 2, with removable straps, and they also last for about 60 hours! So maybe you can add these to your Supreme lights collection if you have one.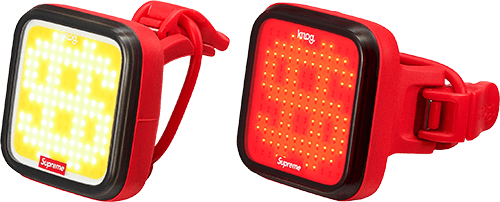 Get the Supreme Tees and More… But How?
First off, Supreme is pretty hard to secure because of the level of hype. And even less hype items will sell out fast because there's more than resellers trying to cop on drop day! So one of the solutions you can go for is the resale market. But, why would you want to pay more for something you can buy for retail? And why not be the reseller flipping the cool items? That leaves us with the second option!
Get yourself a sneaker bot to try and cop Supreme like there's no tomorrow! Whether it's Supreme tees, skateboard decks, or anything on their website, a sneaker bot would make it easier for you. And because we're cool, we made a list of the best Supreme bots of 2021 for you to choose from! But to complete the best setup to cop, here are the best Supreme proxies to get your game going. Good luck and Godspeed! 🔥
Posted in Supreme 0 comments