Supreme Swarovski and Wheaties: The Perfect Combo?
Alright so, this is probably the combo we deserve and didn't know we needed! Supreme is always one step ahead of our funky predictions and outdoes itself. From a new Supreme Swarovski collab to your morning cereals, we're ready to cop! Let's check what week 6 of SS 21 has in store for us. Maybe we'll be all lucky enough to cop with NSB the way we got Jordan 5 Stealth!
🔄RT = Win NSB2.0

1500+ Jordan 5 "Stealth 2.0" checkouts & a well spent day of COOKING by NSB users🔥

The latest Footsite updates looking SOLID & we have A LOT more improvements on the way so stay tuned🤫 pic.twitter.com/wnJrkbAwXt

— NSB Bot (@NSB_Bot) March 27, 2021
Supreme Swarovski: Let the Bling Begin!
It's not really the first time we get a Supreme Swarovski collab, but it's always a must-have! The OG partnership took place in SS19, almost exactly 2 years ago. The collab was a full-blown Supreme Bogo with hand-set Swarovski crystals! This is one of the most famous box logos, and not just because it's pretty. Back then, the tee retailed for $398 instead of the usual $38, and the hoodie held a GRAND price tag of $598. So yeah, pretty special!
But fear not the big prices, as these items are flipping for $700+ and $1100 making a big fat profit for those with the best Supreme bots out there.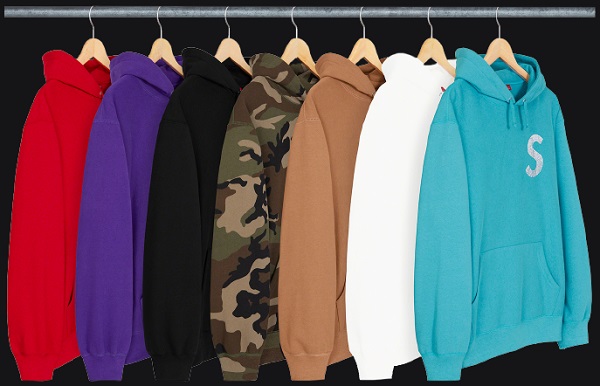 Now fast forward to SS21, we're getting a full Supreme Swarovski outfit! First of all, there's no BOGO. But it's as close as we can get. Apparel items will feature the iconic S logo in Swarovski crystals, and we're loving it. You can cop your choice of hoodies, sweats, and beanies! All three items will be available in black, white, light brown, blue, purple, red, and camo. So you take your pick or mix and match!

Get Fully Energized With Your Supreme Wheaties
Wheaties, the breakfast of champions, is also the breakfast of hypebeasts. Supreme managed to slap its logo on a Wheaties box even though it's obviously not an athlete! Apparently, the box will come in two colors but features a camo design on both. It seems silly that we're even discussing it, but well, we discussed Supreme Oreos before! This could be a US exclusive item, but who knows? Just make sure you don't miss out on it! Really hype Supreme "accessories" sell out in a blink of an eye. And this kinda reminds us of Travis Scott's Reese's Puffs, which you can find on eBay! And that's not even the only interesting Travis Scott collaboration. 
Supreme Always Looking for Interesting Collabs!
Okay, so it's hard to top off the Swarovski or Wheaties collab, but we got another partnership going on. Slice, a company that sells premium ceramic knives and cutters is giving Supreme an extra edge this week! Sounds pretty fancy right? Well, it's gonna be extra fancy when you pair it with the Supreme logo!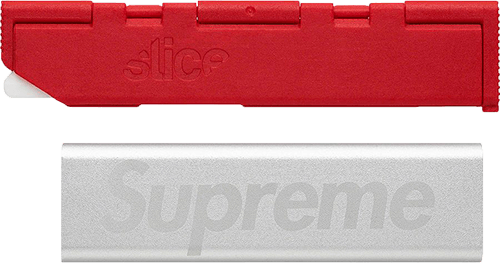 Cop Supreme Swarovski With NSB
NSB was here for you and will always be to get you copping sneakers and Supreme. As one of the top and most consistent bots on the market, NSB can help you start a valuable collection of  Supreme, or turn your existing collection into a full-on job. Whatever your Supreme goals are, NSB is the bot you need. From Footsites, Shopify, to Supreme, we will make sure you get the chance you deserve at copping. So go get your key, and Godspeed 🔥
Tags: supreme, Supreme Accessories
Posted in Supreme 0 comments