Supreme Droplist for Week 11 FW19 – The Supreme Nike Collab Is The Highlight!
Supreme just has that interesting ability to keep us at the edge of our seats waiting for each week's new droplist. Their designs are always different, to say the least, and catch us off guard! Week 11 of Fall/Winter 2019 collection is no different. Although we only have a partial list, the items till now are lit! But the star of the show this week is undoubtedly the controversial Supreme Nike Air Max 95. Let's take a look at what we know of this week's droplist!
Iridescent Puffy Jacket
We all know that a week's drop doesn't count unless we get at least one cool jacket. The iridescent puffy jacket is this week's must-have because, who doesn't like a little metallic shine every once in a while? The nylon jacket features snap pockets on the front and a big diagonal Supreme embroidery across the back. It will be dropping in three different metallic shades.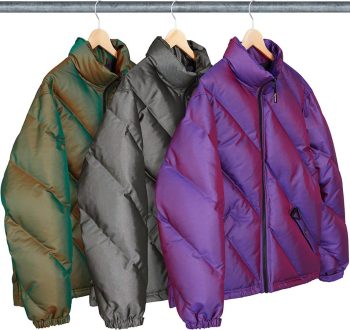 Cotton Field Jacket
Made out of water-resistant cotton, the jacket will be available in camo, black and blue color options. The Supreme New York logo embroidery on the chest and across the back is in the exact same colors as the jacket and is barely remarkable.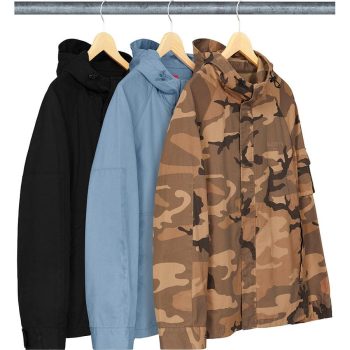 Floral Stripe Cardigan
Weirdly enough, some consider this wool cardigan cop-worthy. Even though it gives granny vibes rather than skater/lifestyle cardigan, it will definitely be off the shelves in a matter of minutes. It will also drop in two colors: black and burgundy.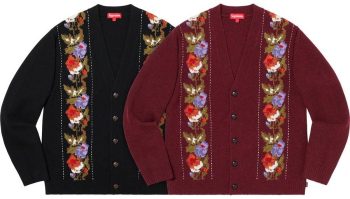 Shirts, Sweatshirts and Hoodies
It's not a normal drop if we don't get plenty of sweatshirts and hoodies. This week, we're getting HQ hoodies and sweatshirts, "Stop Crying" hoodies, Mindfuck sweatshirts and 1-800 Buffalo Plaid Shirts.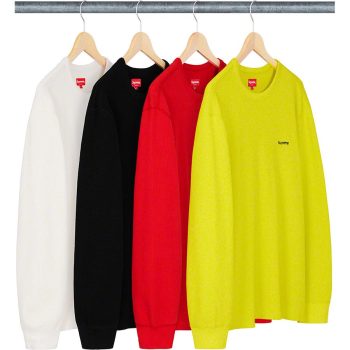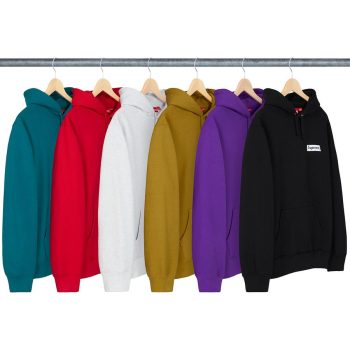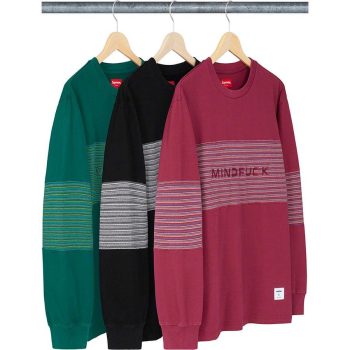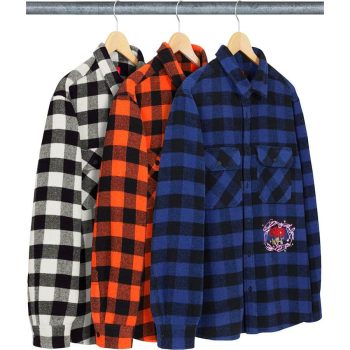 Beanies and hats
Supreme collaborates this week with New Era on beanies that have the Supreme Tokyo HQ address embroidered on them. The beanies will be available in eight different colors.

Collabs aside, Supreme is dropping a cap, striped beanies and branded crushers.



Paneled Warm Up Pants
The pants will be drop in five different colors with the Supreme logo branding on the waistband.

Patchwork Leather Backpack
The cowhide leather backpack's name isn't patchwork for nothing. It looks like different leather patches sewn together to make a bag! A black leather Supreme box logo is sewn to the front of the backpack.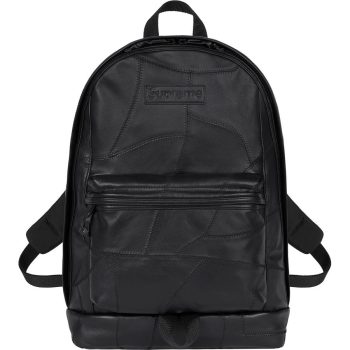 Patchwork Leather Duffle Bag 
Just like the backpack, the duffle bag is made of black cowhide leather. So if you're not into animal-based products, this is not for you! But might be if you decide to flip what you cop.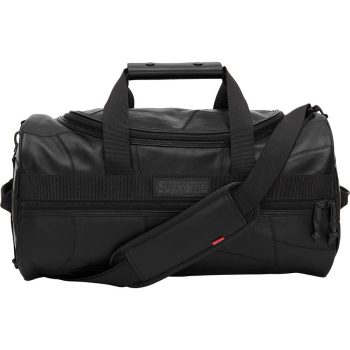 Patchwork Leather Small Shoulder Bag
Don't need a whole duffle bag or even a backpack but digging the leather looks? Well Supreme won't disappoint you! A small black leather shoulder bag is just what you need to flex your Supreme knowledge this winter.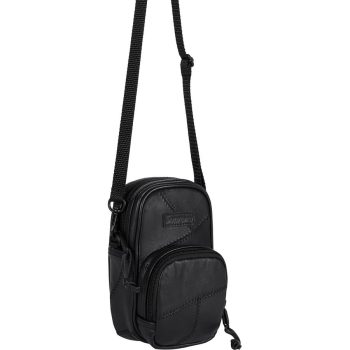 Approximate prices of the items are in @dropssupreme's latest tweet.
https://twitter.com/dropssupreme/status/1191746396422057985
Supreme Nike Air Max 95

Last but not least, the star of the week. The Supreme Nike collaboration is back at it again with their crazy ideas! Let's not forget the Swarovski Supreme Nike Air Max 95. However, this collab is quite.. Oh let's admit it, it's ugly! Although Italian luxe leather is the perfect material for shoe uppers, the color mix and general look of the kicks are kinda off-putting. And people are reeeeally hating on it.
Is that price serious? Like even £250 would be a joke, but £435 for some 95's that look like they've been wrapped in a bin bag? Lool

— Samuel Hurst (@Smurst) November 4, 2019
Buuut! If you're a collector, reseller or really really want to flex your exclusive Supreme Nike Air Max 95s, you should definitely go for these! And let's not forget the very interesting resale values of Supreme items. The Supreme Nike Air Max 95 will release in three colorways: black, blue and red and will retail for $500. Pretty pricey for such normal sneakers, but the reselling price will make up for any loss.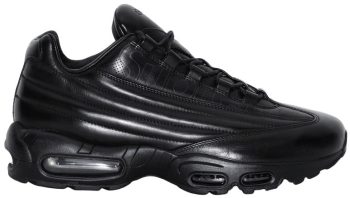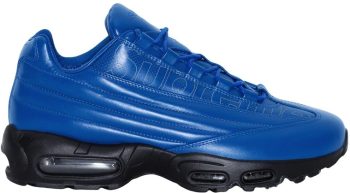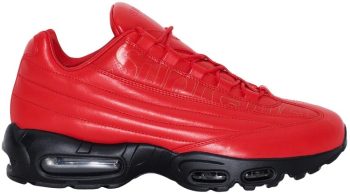 Keep checking for updates, this list is far from complete! Meanwhile, get ready to cop the Supreme Nike collab by setting up your bots because even though people love to hate on them, most of the droplist will sell out within minutes of the release. 
However, if Supreme is not your cup of tea and you're looking for shoes to actually flex, you should check out the upcoming Yeezy and Air Jordan 1 releases.