Today's pair is pretty colorful in every sense of the word! But that's really not surprising since it's the work of Sean Wotherspoon. The Round Two owner has always been pretty colorful with his sneaker collabs. And the new Sean Wotherspoon Adidas Orketro certainly fits those criteria! So what's up with this release? Is it worth going through the trouble of copping and adding it to your sneaker collection? Well, let's find out together right now!
A Recap of Sean Wotherspoon's Rise to Fame!
From a sneaker store owner to the designer of one of the industry's most coveted kicks, that's quite the leap! In 2013, Sean Wotherspoon co-founded Round Two, a vintage sneaker store that pays resellers in cash. As this venture grew, Wotherspoon won the Vote Forward Air Max Day contest in 2017. That led to his design, the Nike Air Max 97/1, having a public release and becoming one of the most popular kicks. Today, the pair is worth $1,314 on average in resale!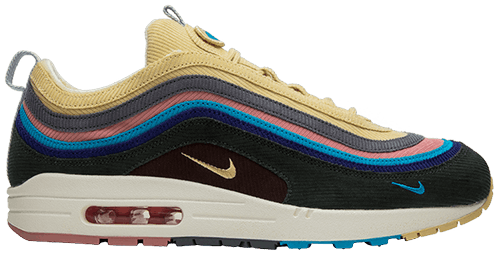 Fast forward to 2018, and Sean gave us a sneak peek of a tear-away Air Max 1 collab. Unfortunately, the sneakers never saw the light of day. Now 2020 was a very interesting year for our man. You see, Wotherspoon dropped a collab with Asics that was as colorful but not as impactful as the Air Max! Finally, he announced a partnership with Adidas that same year, and the rest is history. From Superstars to less popular silhouettes, we got multiple cute releases!
And Now We Present the Sean Wotherspoon Adidas Orketro!
Although previous drops weren't groundbreaking, they're still pretty cool. In fact, you can find some of them for under-retail if you're lucky enough to have a certain shoe size. So, what about the upcoming Sean Wotherspoon Adidas Orketro? Well, this silhouette screams "dad shoe" from a mile away, which is not an entirely bad thing anymore.
However, the Sean Wotherspoon Adidas Orketro is giving the silhouette a fun spin! The upper will feature a pastel pink mesh base with white and black overlays. And the whole thing comes in a mishmash of materials. Moreover, the sole unit features a mix of colors like sail, pink, green, and coral. So all in all, the sneakers look very cute and are very interesting compared to the classic colorways.
Release Info
Sean Wotherspoon Adidas Orketro will drop on January 19, 2023, and will retail for $160. Now, these babies seem like they're worth your while because you can flip them for $300 on average. That sounds like some decent profit, especially if you cop multiple pairs! But how can you catch the kicks while evading the pressure of the competition?
Cop Sean Wotherspoon Adidas Orketro for Retail!
Whether you wanna cop this pair or any other pair of hype kicks, you'll need a sneaker bot. And what's better than an all-in-one bot that can cover all the bases for you? If you agree, you're in luck! NSB is one of the most consistent and best sneaker bots around. And if you wanna take a shot at copping with us, then click here to get your copy now!
When you join the NSB fam, you'll be able to bot many sites. But that's not all, because NSB3 is on the way, and it will bring some major updates with it. You can read all about it here, but here's a hint: new looks, modules, and more! In the meantime, make sure you learn the basics of sneaker botting here, or just refresh your memory. Godspeed