Reebok Shaq Attaq Celebrates Its 30th Anniversary with OGs!
Today, we're celebrating a pair of sneakers that many could have forgotten about… Not sneakerheads though! So Shaquille O'Neal is one of the NBA's greatest centers of all time. And of course, he had a brilliant career with the Los Angeles Lakers, Miami Heat, and more. However, we're gonna go further back and talk about how awesome he was with Orlando Magic! We'll also check out the Reebok Shaq Attaq and celebrate their 30th anniversary with a return to the shelves. Shall we?
The Shaq Attack – Backstory, Basketball, and Backboards!
Before we get to the shoes, let's talk a little basketball! We already mentioned how Shaquille O'Neal is one of the best centers in the NBA. And, of course, when you're one of the GOATs, you gotta have some sort of signature move! In this case, the Shaq Attack totally takes the cake. Shaq's signature drop step spin move gave him the advantage he needed to score. But how does all that fit with Reebok Shaq Attaq? Well, let's find out together!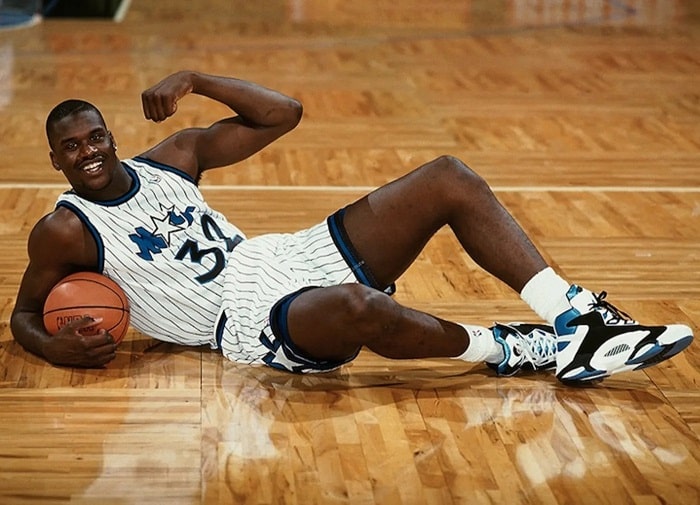 Reebok Shaq Attaq – A Pair Worthy of the Rookie of the Year
So, the year is 1992, and Orlando Magic drafted the rookie Shaquille O'Neal! That same year, he won the Rookie of the Year award and inked a deal with Reebok. It's safe to say that '92 was a very interesting year for the Hall of Famer! Not long after signing the deal, we got the Reebok Shaq Attaq. These babies were state-of-the-art 90s sneakers with the latest tech Reebok had. The kicks came in an Orlando Magic-inspired white, black, and azure colorway. Finally, the coolest bit about the kicks was the Pump integration for a custom fit!
Celebration Time! Reebok Shaq Attaq Returns in 2022!
So Shaq cut ties with Reebok a while back to pursue a more affordable sneaker route. However, Reebok still retroed the Shaq Attack in 2017 to celebrate the silhouette's 25th anniversary. Today, the kicks are worth around $300 on the resale market. Now, fast forward to 2021, and Shaq almost owns Reebok! How? Well, he's the second-largest shareholder of Authentic Brands Group (ABG), the company that acquired Reebok from Adidas! So it kinda makes sense to celebrate 30 years of Shaq Attaq with a retro in the OG colorway.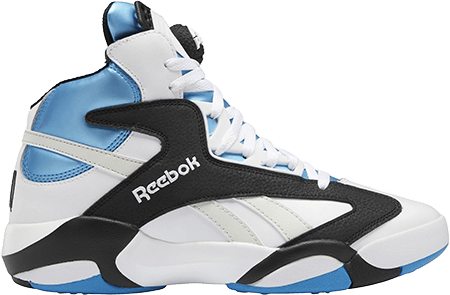 Release Info
If you wanna own a chunk of 90s basketball, then this is your sign to cop the Reebok Shaq Attaq. These babies will drop on September 23, 2022, and will retail for $170. So if you wanna cop the kicks, make sure you have your sneaker bot ready before then. And if you don't own an all-in-one bot yet, what are you waiting for?
An all-in-one sneaker bot can help you cop your favorite sneakers without having to wait like everyone else. Fortunately for you, NSB is one of the oldest and best bots in the game. It supports Footsites, Shopify, Demandware, Supreme, and even retail sites! Whether you want to start a sneaker collection or a resale business, make sure you have the right bot. If you're ready to take the leap, click on the button below. And finally, make sure you know your botting ABCs with this copping guide! Godspeed 🔥
Posted in Sneakers 0 comments