Nike; the brand most of us have an unhealthy obsession with. Although Yeezy sneakers were a good competitor, it's sadly no more after Adidas dropped Kanye. So now, sneakerheads, resellers, and collectors alike have their eyes on Nike and Jordan Brand. Although you can get some sneaker releases from certain retailers, it's not always the case. If you want the most exclusive drops, then Nike SNKRS is the app for you. However, you'll need a Nike bot and proxies 9 out of 10 drops if you wanna avoid Ls. So today we're gonna check out everything you need to know about Nike proxies! Shall we?
What Are Nike Proxies?
Before we get into Nike proxies, you need to be familiar with proxies first. Proxies are masks, to put it simply. A mask that can hide your IP, which is the address assigned to wherever you currently are. We won't get into all the details, but we won't leave you hanging either. Here you can find a brief introduction to the world of proxies and the difference between each type. And then, you can take a look at this guide if you're looking for something specific!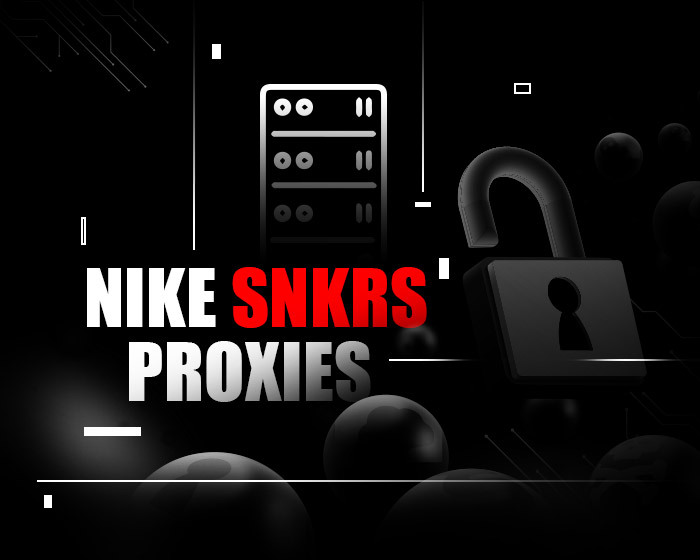 Now, as for Nike proxies, then it's a whole other story. You gotta be careful since Nike has a strong stance when it comes to bot protection. So when you do your setup, you gotta keep that in mind. Now, in addition to your Nike bot, you'll want to get the right SNKRS accounts and the right proxies. And once you find the right combination, you can get your A-game on when it comes to botting! But the question here is, what are the best Nike proxies for the job?
Best Nike Proxies to Bot Nike SNKRS
The Nike SNKRS app's specialty is to hand out Ls like there's no tomorrow. Although Nike claims that it's doing its best to give everyone a fair chance, some things are still the same. The demand will stay high, and the stock more times than not is much less than that demand. So, when you go for a Nike bot run, you'll need consistent proxies. This means they should look legit for the Nike filtration system.
So your available choices here are either resis or ISPs. When should you use one or the other? The fastest answer here is to mix them up until you find the perfect combo that works for you. Now, if you want a more detailed answer, read on.
We already mentioned that both do work whenever you're running a Nike bot. Of course, only if you're getting them from reliable providers (that we'll discuss down below). So, resis do work, however, ISPs provide more consistency according to sneaker botters. Moreover, if you're running a lot of tasks, especially during a busy month, ISPs will be the more affordable option. When it comes to busy months, you'll need more data, and that will make resis kinda more expensive than ISPs. 
Best Nike Proxy Providers
ISPs: $60/25 ISPs
Resis: $15/1GB
ISPs: $70/25 ISPs
Resis: $15/1GB
ISPs: $72/25 ISPs
Resis: $20/1GB