Jordan 13 Red Flint – You Can't Touch This! [May 2021]
Ever had a pair of kicks that radiates heat? Like, you literally put them on and you'll feel the burn because it's that hot! Today's pair totally goes down that alley with its fire colorway. Jordan 13 Red Flint is one of the season's hottest releases, and we'll tell you why right now! But speaking of sick drops, Jordan 7 Flint is totally up to our lit standards. So make sure you don't miss out on either, because you'll regret it my friend.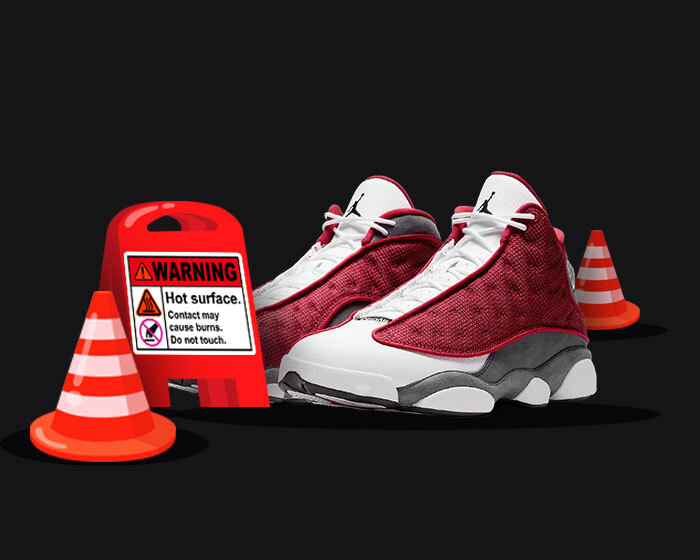 Why Is Jordan 13 A Thing?
We all know how Air Jordan is all about nostalgia, as well as hype. But what happens when we mash both of them together? Well, we get really hype kicks. So imagine, you're a Chicago Bulls 7 MJ fan, and they're on their way to the 6th NBA ring. Michael Jordan appears on the court wearing a very interesting pair of kicks. They look like cat paws, complete with holo eyes and stuff. Jordan 13 and Jordan 14 both played a part in the 6th championship and got their well-deserved fame!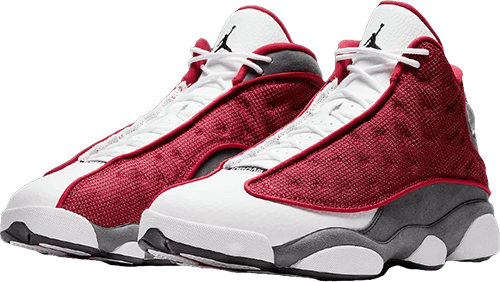 6 months after the release of the 13s, the Flint colorway dropped. And honestly, even today, Jordan 13 Flint is as iconic as it was in the 90s! And now, we're getting an even hotter take on the kicks! 
Jordan 13 Red Flint: For the Love of Player Exclusives!
So you think Jordan 13 Red Flint is a new colorway? Think again! We actually saw the colorway back in 2014, as a PE for NBA player Kevin Martin! It's pretty awesome that we'll get a very similar pair, even if it's not as exclusive. So the pair features a flint grey suede and white leather upper. But on top of all that, we've got fancy fire red mesh overlays. The usual holo eye is as present as ever to complete the look!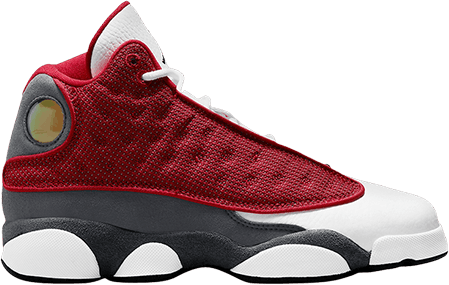 Will Jordan 13 Red Flint Be Worth the Cop?
If you're looking for a pair to flex this summer, this should be in your sneaker collection. Jordan 13 Red Flint will open up the May lineup on May 1, 2021, for $190! Oh, and the pair will come in full family sizes too. You better not miss out on it and make sure you have NSB to try and cop in bulk. But why would you do that? Easy, because Jordan 13 Red Flint resells for an average of $370!
With a resale value like this, you can make a pretty decent profit by flipping multiple pairs! But you can't do that unless you have a great all-in-one bot like NSB! So make sure you get your copy before the kicks drop. Lucky for you NSB is in stock, so you won't have a problem getting it. But you'll also be getting the same perks other out-of-stock bots have. The only difference is that you won't be breaking the bank like you would with other bots! And speaking of bots, you gotta take a look at our easy cooking guide, it always comes in handy. Godspeed 🔥
Tags: Air Jordan 13, Air Jordans, Jordan, Michael Jordan
Posted in Jordans, Sneakers 0 comments