Jordan 12 Concord Is Coming This October in a Dark Shade!
October is as hot in Jordan releases as every month! Although the 12th silhouette is sometimes overshadowed by others, we can't ignore its sentimental value. Michael Jordan wore this pair and marked one of basketball's milestones during the flu game! The newest pair of black Jordan 12s is a nod to another silhouette: AJ11 Concord. Let's check out the new Air Jordan 12 Concord and why you should cop it with NSB!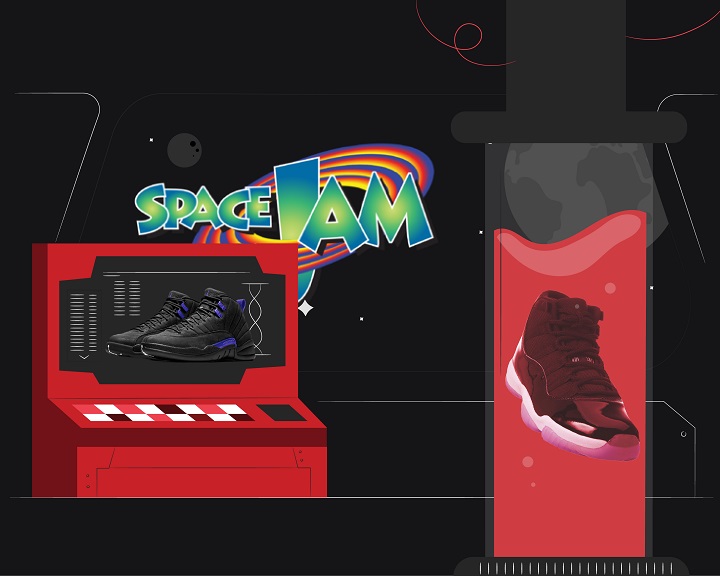 Air Jordan 12 Concord
Let's start by saying that this is one of the cool sneakers we'd rock on winter days. It's also classy, so you can easily style them with formal and streetwear! The Jordan 12 Concord features an all-black upper that mixes suede and faux-snakeskin. The purple Jumpman on the side highlights the black midsole. The same can be said for the purple metal eyelets and heel tab on the upper.
Why Dark Concord?
Now here's the interesting bit. There's always a certain story behind sneaker names, and this one is no different! This colorway is a low-key nod to the popular Jordan 11 Space Jam. The Space Jam name is due to the fact that the kicks appeared in the movie. But the actual colorway was dark concord! The purple Jumpman and the black upper are obvious giveaways!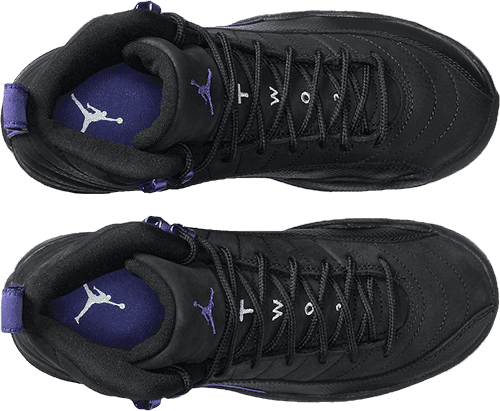 Jordan 12 Dark Concord Release Info
The upcoming dark Jordan 12 Concord will drop on October 17, 2020, and will retail for $190. And it's currently available on the resale market for an average of $380. Not bad for a pair that's often overlooked. But to be fair, we'd be lying if we said that this pair isn't awesome. So make sure you don't miss out on this release and gear up with NSB! The pair will drop on different Footsites, so you'll probably need some good Footsites proxies. So if you're new to botting, try to get yourself familiar with the bot and how it all works before the release day!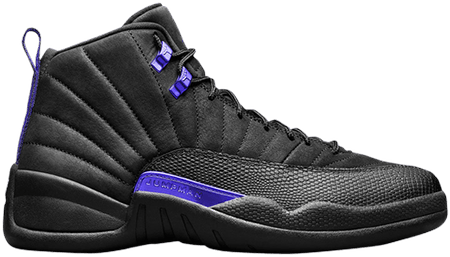 More Black-based Jordan 12s!
Black is a color that never goes out of fashion. That's why we decided to give you some of our favorite black Jordan 12s! Just like Jordan 12 Concord, these pairs will never be unfashionable.
Jordan 12 Flu Game
Hands down the most famous pair of this silhouette. This is a pair that made history back in 1997. After possible food poisoning, Michael Jordan managed to pull himself up and play one of his greatest games.
Retail Price: $190
Average Resale Value: $550 (2016) – $600 (2009) – $550 (2003) – $730 (1997)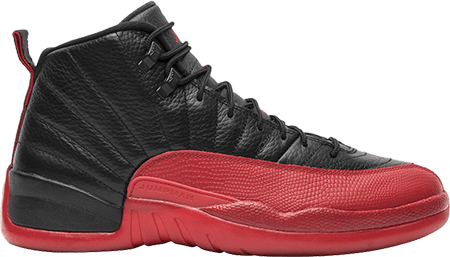 Jordan 12 University Gold
One of the newest Jordan 12 silhouettes. This pair boasts a bit more color than Jordan 12 Concord. Nevertheless, the colorway is pretty popping, and we're all for it!
Retail Price: $190
Average Resale Value: $250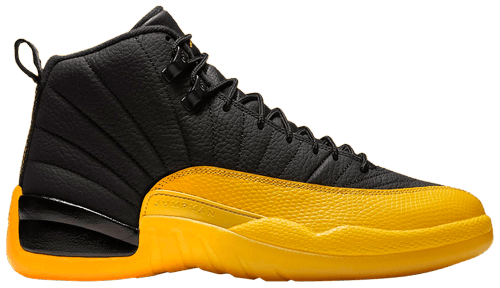 Jordan 12 Game Royal
A pair that reminds us of the pretty cool Jordan 1 Royal! A colorway inspired by royalty, we can't overlook how fancy it looks on the 12th silhouette. Lucky for you, you can find it on the resale market today!
Retail Price: $190
Average Resale Value: $300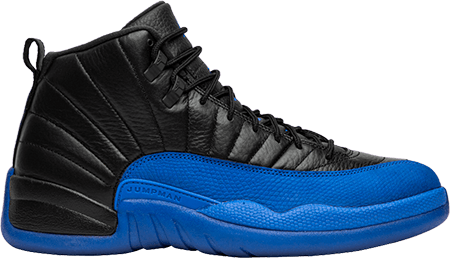 Jordan 12 OVO Black
The Jordan OVO collaborations are always valuable, and this one isn't any different! October's Very Own is a Canadian record label founded by Drake & Co. And this pair holds the label's signature. The all-black pair features a mix of suede and leather. So it's a pretty cool pair if you ask me, and it goes with everything!
Retail Price: $190
Average Resale Value: $700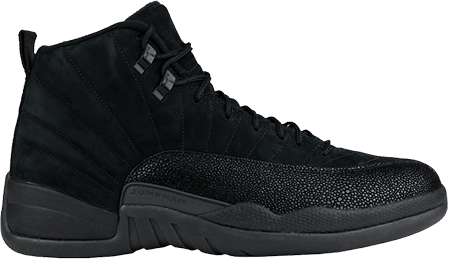 Jordan 12 Winter Black
The perfect pair of winter kicks. The silhouette already looks like a boot, and with the winter teaks, you're ready to take on the elements! The all-black pair features a waterproof coating on the nubuck and nylon upper. Finally, fleece liner provides warmth to keep you snug during the chilling weather!
Retail Price: $190
Average Resale Value: $400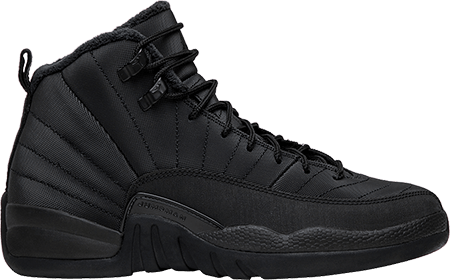 Tags: Air Jordan 12, Air Jordans, Jordan, Michael Jordan
Posted in Jordans, Sneakers 0 comments