Drake NOCTA Nike Hot Step Air Terra Is Coming Soon!
Champagne Papi is the gift that keeps on giving. Last month we finally got the Certified Lover Boy album that we waited so long for. But if you're a real member of Team Drizzy, you'll wanna own everything he leaves his mark on. And this time, it seems to be another pair of kicks. But the new Drake NOCTA pair gives some sick vibes at the same time! So let's take a look at this interesting release along with a throwback to some of Drake's previous kicks. Not that we're bitter about not getting the Drake Air Force 1 yet… at all.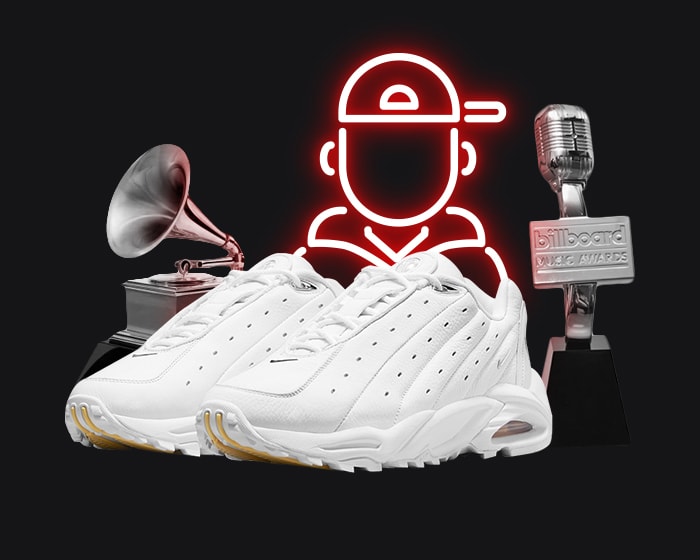 A Little NOCTA Introduction
Believe it or not, NOCTA is one of the most important music and sneaker/streetwear collab. Why? Well, let's take Air Jordans for example. Michael Jordan is technically the only athlete to have his own brand under the Nike brand. It started as a simple endorsement and grew to become a standalone brand that collaborated with others.
The closest to this deal are LeBron James and Kobe Bryant previously. However, neither brands are as big as Jordan Brand. So, it came as a surprise when Nike and Drake came up with the brand NOCTA. So technically, NOCTA to Drake is the same as Jordan Brand for Michael Jordan! Fun fact: NOCTA stands for "Nocturnal Creative Process". If you wanna read more about the backstory, check this out.
Drake NOCTA Hot Step Air Terra – The New Dad Shoes
The first thing that you'll notice about the new Drake NOCTA kicks is how bulky they are. Their white leather is actually pretty familiar to people. According to them, the Hot Step Air Terra looks a lot like the Fila Disruptor! Well, even if they do, the new collab is still very lit. It's all-white with a dash of chrome in the shape of tiny swooshes! The upper has holes on the sides for ventilation, and the back features arch-like overlays. So all in all, the kicks are pretty cool for a day-to-day flex!
Release Deets for Drake NOCTA
So far, we only know that the kicks will drop in October 2021 for $150. However, we still don't have an exact date, so better keep your eyes open! And once we get the kicks, they'll probably be worth the flip. After all, Drizzy rocked them in his music video, and who doesn't like to live the dream? He also shot the video at Nike HQ so… says a lot!
These babies will most probably drop on Nike SNKRS, so you'll need a great Nike bot for the mission. But make sure you get proxies that will help your performance get to its peak performance. After all, we know how much a bot setup influences the end result. However, it won't guarantee a successful cookout. It will only make sure that you had a fair chance and did the best you could! You can read more about this here.
Top 3 Champagne Papi Kicks!
Now that we have time on our hands before the Drake NOCTA Hot Step Air Terra drops, let's chat! This is definitely not the first time Drake and Nike collaborate. In fact, there have been multiple releases in the past years. However, we're just gonna share our, and many people's, top 3 Drake kicks. And if there's anything to say about them, it's that white seems to be the way to go. Read on to check out if these kicks are also your favorite!
Air Jordan 12 OVO White
Release Date: October 1, 2016
Retail Price: $225
Avg. Resale Value: $1,015
Air Jordan 10 OVO White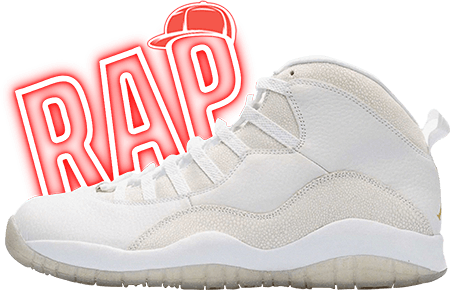 Release Date: September 12, 2015
Retail Price: $225
Avg. Resale Value: $453
Air Jordan 8 OVO White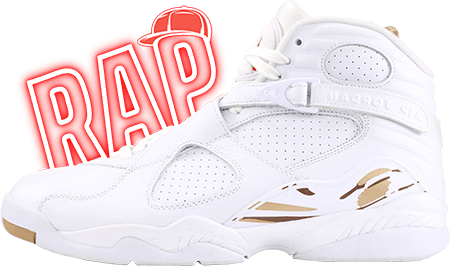 Release Date: February 16, 2018
Retail Price: $225
Avg. Resale Value: $408