Top 5 Cheap Nike Dunks to Flex in 2021 [Under $200]
2021 is a pretty versatile sneaker year, and if you were expecting anything different, it's on you. And at times like that, it's pretty easy to miss out on some sick drops. However, one can never miss the Yeezy Day news. And although we're super stoked about it, it's nice to take a breather. So if that applies to you, or you're simply on team Nike, this is for you! We decided to round up the best cheap Nike Dunks that you can rock on a budget.
After all, we know that Dunks are timeless and they're here to stay. So let's check out the best deals you can find out there!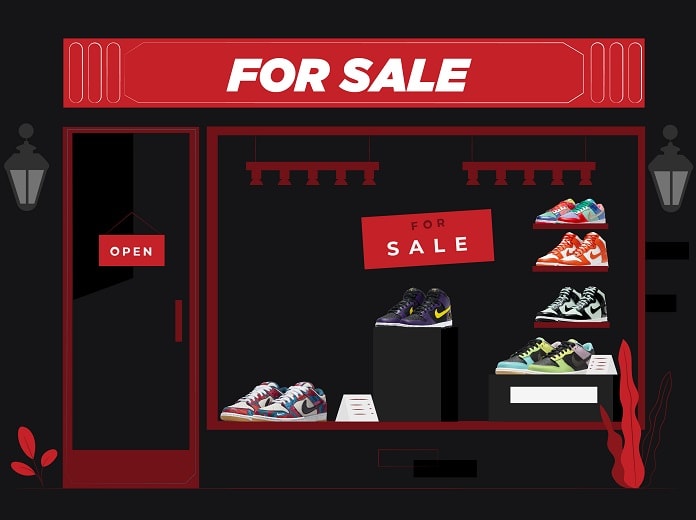 Top 5 Cheap Nike Dunks of 2021!
Now that we know that Dunks and AJ1 are equally cool, you should definitely start expanding your sneaker collection! But if you wanna start small, we gotchu. These cheap Nike Dunks will give you the drip you need without breaking the bank. And if you want something other than Dunks for a reasonable price, check this out. 
Nike Dunk High Syracuse
So this pair is literally making it to every list of budget-friendly kicks. Although it's a pretty simple colorway, it really would be an awesome addition to your summer/fall rotation. You can think of it as your early Halloween pair since it's too orange to function! You can get the Nike Dunk High Syracuse for $199 on average today. It retailed for $110 in March 2021, but paying a bit more for swag is alright, amirite?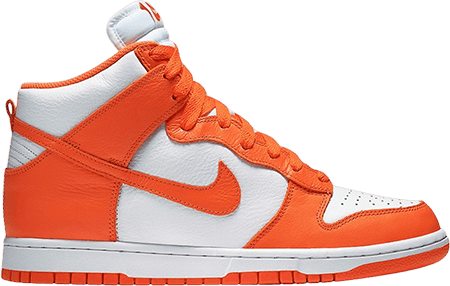 Double Cheap Nike Dunks – The Free 99s!
What's better than one pair of affordable Dunks? Definitely two. The Nike Dunk Low Free 99 is a very colorful pack that you definitely should have. According to Nike, the kicks are inspired by Bodegas who supply neighborhood kids with candy! Such a sweet idea, pun intended. So the pack included two colorways, equally colorful. The first featured a white leather base, while the other came in a contrasting black base.
Both colorways of the Nike Dunk Free.99 dropped in June 2021, for $110. Today you can get the white pair for about $193. Meanwhile, the black colorway will cost you an average resale value of $184. So if you compare these kicks with others, you'll find that they're really cheap Nike Dunks.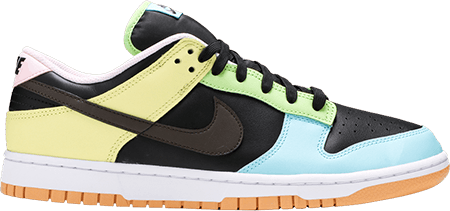 Nike Dunk High All-Star
So we kinda had high hopes for this pair, but unfortunately, the resale plummeted. However, the kicks look really good, and they would really look fantastic on feet. Plus, having them in your Dunk collection wouldn't hurt now, would it? The pair dropped back in March 2021, for $110. And you can have your own pair for $176 on average! You can also match with the whole fam because the kicks dropped in full family sizes!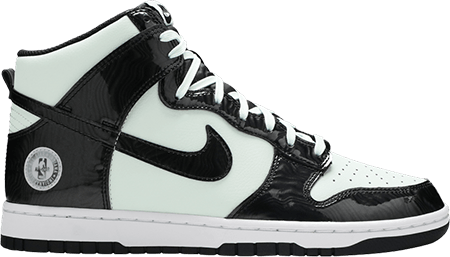 Nike Dunk EMB Lakers
Kicks that pay tribute to certain teams have their own type of niche. They might not have a super high resale value, but they make a great collectible. So if you're a Lakers fan, this pair is definitely what you need. The kicks dropped in May 2021, for the usual $110. You can find it on the aftermarket for around $169 only! A pretty good deal if you ask me, especially if you're a baller.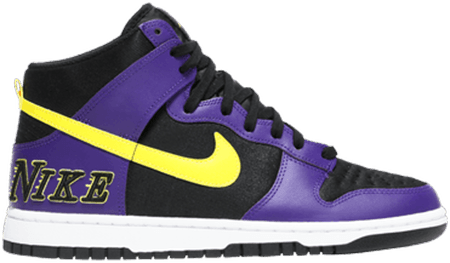 Cherry of Top of Cheap Nike Dunks – Sunset Pulse
Last but not least on our list, a women's exclusive pair! It would honestly go really well with the Free.99 pairs, especially with the multicolor mismatchy upper. So the kicks feature a very interesting mix of suede and metallic leather! Now we understand it might not be everyone's cup of tea, but multicolor sneakers are really awesome. So the Sunset Pulse Dunks dropped in June 2021, for $100. And you can get it today for $145 on average, pretty affordable if you ask me!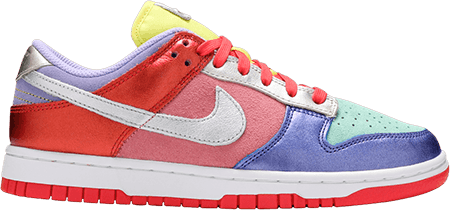 When in Doubt, Buy Cheap Nike Dunks!
Nike Dunks are always in. And if you're looking for a way to buy Dunks on a budget, you gotta try buying the kicks at retail! But since they're very popular, it's hard to catch them manually. So you're gonna have to go for a great sneaker bot to successfully cop the kicks. And you can stay in the loop of awesome releases on our blog! Godspeed 🔥
Tags: Nike, Nike Dunks
Posted in Nike, Sneakers 0 comments