2021 has lots of sneaker collaborations to offer, and possibly a little too many. However, every once in a while you get a sneaker drop that others just can't compete with! And sometimes, the collaborators themselves create unimaginable buzz. So what makes Aleali May a special collaborator? And why is the upcoming Aleali May Jordan 14 a must-have? You can find that out and more if you keep on reading fam!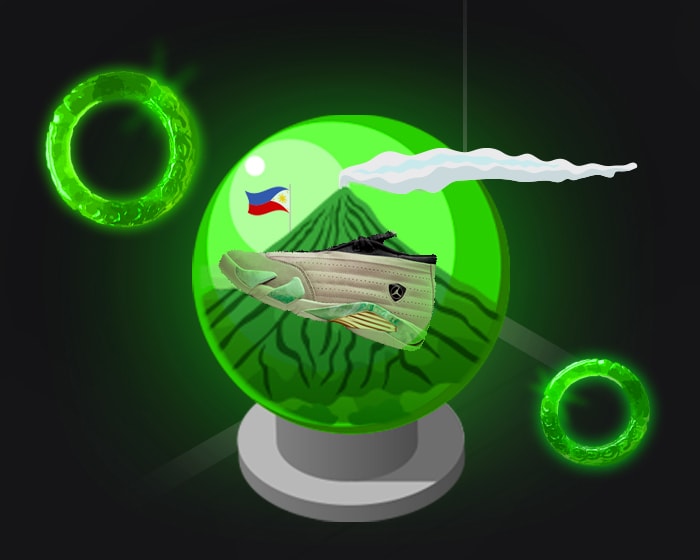 Who Is Aleali May?
Are you even a 90s baby if Michael Jordan, Space Jam, and sneakers weren't part of your childhood? That's exactly what Aleali May grew up on too. The model, stylist, and fashion consultant isn't only multi-talented, but also a sneakerhead! As a kid, she used to collect Jordans and kept at it as she grew. Finally, the day came when Jordan Brand was looking for a sneakerhead and a women's advocate. Guess who checked all the boxes? Aleali May!
The Aleali May Jordan collaboration kickstarted in 2016, and it was all success from then on. According to May, every sneaker collab is like a layer of her personality that goes into the design. But we'll check them out further on!
The New Aleali May Jordan 14 Is A Tribute to Family!
Okay, first things first. The upcoming Aleali May Jordan collab highlights a pretty luxurious, yet underappreciated, silhouette. Tinker Hatfield drew inspiration for this pair from none other than a deada$$ Ferrari! From the ankle logo to the upper and midsole design, the kicks inspire speed and comfort.
The Air Jordan 14 became iconic after Jordan took "the Last Shot" wearing them on the way to the 6th championship ring! And today, Aleali May is adding to that swag in her own way. The colorway is a direct nod to her Filipina and black heritage. She references jade bangles through the midsoles. So grandmothers and mothers tend to pass down jade bangles traditionally for good fortune! Well, luckily they do because the kicks look absolutely fantastic!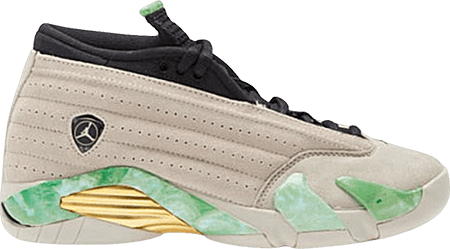 Release Deets
The Aleali May Jordan 14 will drop alongside a full apparel collection on August 19, 2021. The kicks will retail for $190 as usual for this silhouette. Now if you're only interested in the kicks, you gotta make sure you buy on drop day. If you wait to buy from the resale market, you're gonna have to pay $800 on average!
So why not benefit from this resale value and flip your own kicks? After all, hype kicks are one of the best ways you can start a reselling business! But these sneakers need a sneaker bot to get them. So make sure you check out this year's best sneaker bots to avoid that L!
Previously, on Aleali May Jordan…
We gotta agree on something before we move on fam. The Aleali May Jordan partnership served nothing but heat since day 1! That's why we're gonna go down memory lane and remember all her awesome kicks. Shall we?
Aleali May Jordan 1 Shadow
A pretty sick take on the OG Shadow colorway! May took inspiration from her father's slippers and satin starter jackets from the 90s. Hence, we can see the mix of corduroy and satin instead of the mainstream leather. The pair dropped in October 2017, and they're worth about $1,300 on the aftermarket!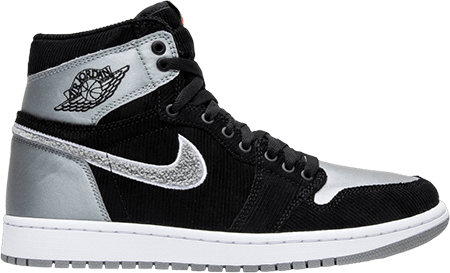 Jordan 1 "Court Lux"
A year later, in December 2018, to be exact, Aleali May and JB dropped the Court Lux Jordan 1 high. Although the pair is pretty fantastic and colorful, the kicks weren't as successful as their predecessor. You can actually find a pair for $300 on average. We wouldn't call it a flop with $100+ in profit though.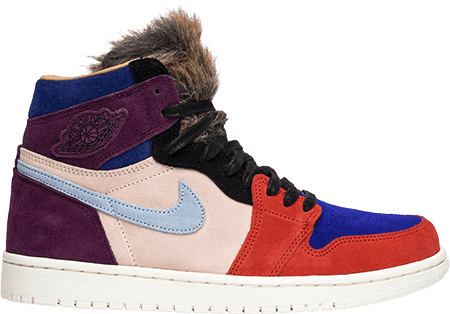 On Wednesdays, We Wear the Aleali May Pink Jordan 6
Okay, so the women's exclusive screams drippppp! If pink alone wasn't enough though, the midsole rocked bright crimson deets to add more pop. The kicks dropped in March 2019, and if you own a pair, you can flip it for $600 on average.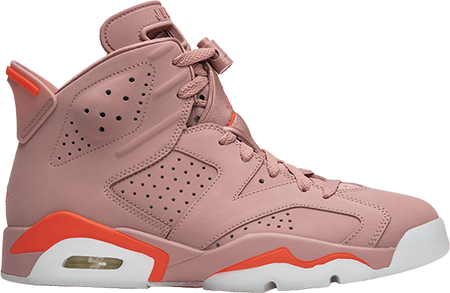 Aleali May Jordan 1 Zoom CMFT Califia
The latest Jordan 1 attempt came with the least hype despite it being a really sick colorway. According to Aleali May, the kicks draw inspiration from her high school drill team, where she learned the importance of self-expression, community, and leadership. The kicks dropped in April 2021, for $140. Today, they're worth $220 on average on the aftermarket!