So you're a sneakerhead. You like to collect sneakers, show them off, wear them, and maybe resell them. But all that comes with a bit of responsibility, especially when it comes to storage. Now, let's say you got your sneaker storage figured out, you'll still have another issue at hand. What to do with shoe boxes? It's a pretty important question, especially if you wanna be environmentally responsible. So let's check out some creative ways to upcycle your shoe boxes!
What to Do with Shoe Boxes – Reduce, Reuse, Recycle!
There are many things you can do with your sneaker boxes. But first, you'll wanna make sure that you don't need the boxes anymore. If you're planning on preserving your kicks in DS condition (click here for DS meaning), you'll need to keep them in their original box. You know, in the resale industry, the value of kicks is higher the more untouched it is. But if you're getting the kicks for personal use, then read on!
Organization Is Key!
So many times we find ourselves losing small items like chargers, jewelry, etc… So while you're wondering what to do with shoe boxes, why not hit two birds with one stone? With some little crafting magic, you can turn a simple shoe box into an organizer! For example, you can put an extension cord inside and make openings for each cable you plug in. You know, call it a DIY charging station! That way you won't have to untangle or look for the right cable.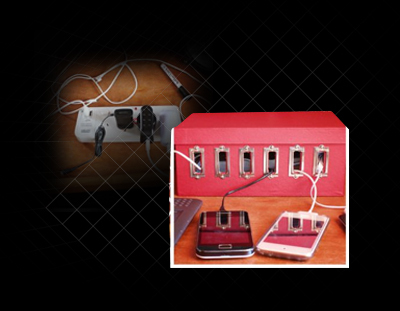 Another way to organize your items is by making your shoe box a jewelry hanger. We all have a couple of earrings or necklaces that vanished one way or the other. So why not repurpose your sneaker box and make it a jewelry hanger? Finally, you can cut up your shoe boxes and use them as drawer dividers! We know, it hurts to think about it, but remember, decluttering makes your space happy. And using the sturdy shoe box cardboard as drawer dividers saves you the hassle of buying expensive containers.
What to Do with Shoe Boxes – Repurpose with Art and Utility
If you have a knack for art and crafts, you'll be able to benefit from this. If you're into sneaker memorabilia, then you're gonna love this. You can simply turn different sneaker boxes into a collage poster and frame it. That way it turns into a decoration for your sneaker storage area! You could also use the lids and paint them if you have an artistic side. They'd make some cute DIY wall decorations too.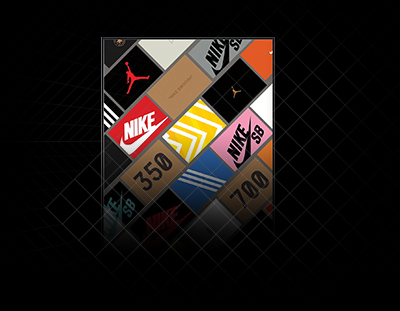 Now, this here is a pretty creative way to use your shoe box. It might not be doable for everyone, but it's definitely cool! You could turn your shoe box into a tissue box cover. Who knows, people might wanna use it to wipe their tears after taking Ls on Nike SNKRS.
There Are Endless Ways to Get Creative, We Promise
Let's be real, everything we mentioned so far isn't really shocking or out of the ordinary. But we bet you didn't think about turning your shoe box into a scratch zone for your cat, right? You can cut the cardboard into strips, and glue them to the lid standing side by side. It's a win-win situation! You stop your cat from ruining your furniture while you upcycle!
And last, but not least, if you have kids in the family, you can start different projects with them. Whether you turn the box into a phone projector or a tiny foosball table, you'll surely have a good time! And well, if that fails, you can always give it to the kids and they'll get artistic on them. So all in all, you'd spend quality time with the family and make good use of the shoe boxes!