Supreme Fox Racing Is Getting a Wide Smile from Us!
With a blink of an eye, we're on Week 7 of Supreme FW20! And this is the week we're all gonna have something to cop. From toothpaste to full racing gear, you name it. But the best bit about this week is the fall tees, including the Bogos we hoped would drop earlier! So let's check out what October 8 has in store for all the Supreme lovers.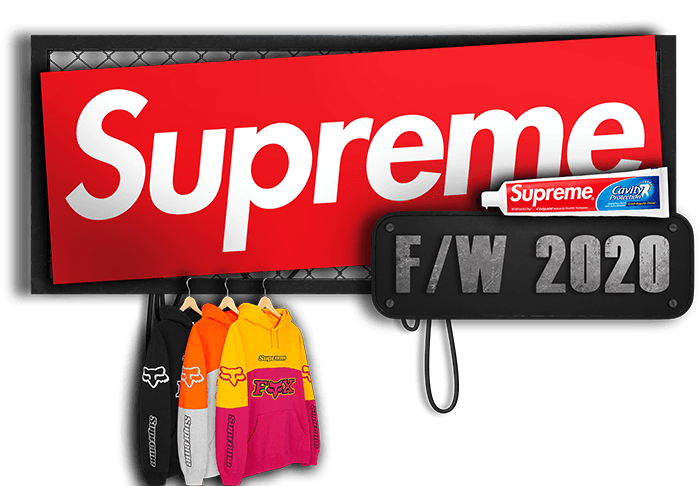 Supreme Fox Racing Under the Spotlight!
This is not Supreme's first collaboration with Fox Racing. In fact, this unlikely partnership (just like every Supreme collab) started back in 2018. And naturally, Supreme is pretty smart about its choice of collaborators. It goes where the hype goes, and Fox Racing is IT. The brand is one of the best-selling in the world of motocross. The brands joined forces once again in FW19 with the cool Honda collaboration. And in FW20, we're ready for some colorful motocross gear, so let's check them out!
Supreme Fox Racing Hoodie
On your off days, you can flex the fact that you're into the extreme sport with this hoodie! It will be available in three combos: yellow/pink, orange/white, and black. The Supreme Fox Racing hoodie features the Fox logo and Supreme branding, aka mega flex!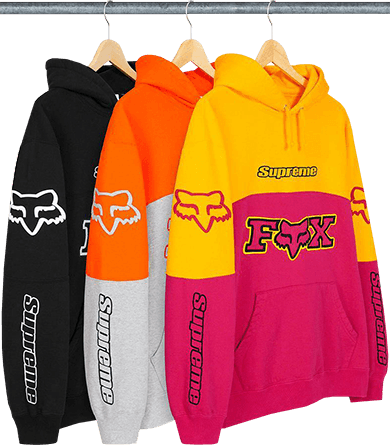 Supreme Fox Racing Puffy Jacket
A jacket that will help you motocross even in bad weather! It features waterproof Supplex nylon that'll keep you warm and dry even under the rain. The jacket will be available in black, pink, and grey.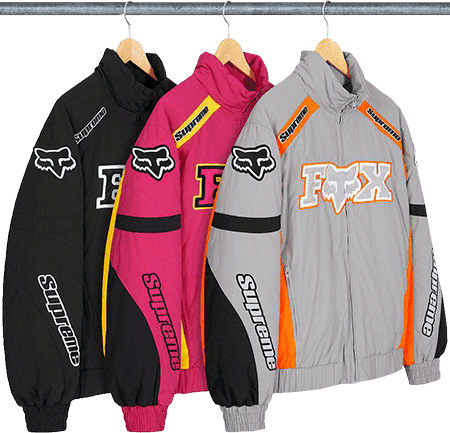 Supreme Fox Racing Sweatpants
Cotton fleece pants that feature the same Fox and Supreme branding. The sweatpants will be available in black, yellow/pink, and grey/orange.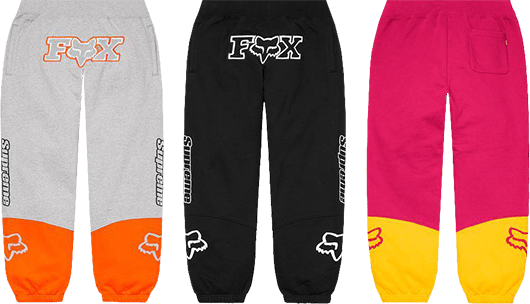 Supreme Fall Tees
Although we're excited about the Supreme Fox Racing collab, we still have other items to look forward to! Every season includes tees that everybody loves, and this time the collection is on a new level. It will include the Futura Logo Crewneck, Smurfs Tee, Stone Washed Sweater, and more! The collection will also include the OG Supreme Bogo (according to DropsByJay)! Naturally, the Bogos will take the lion's share of hype. But that doesn't mean we shouldn't cop the others, especially for personal wear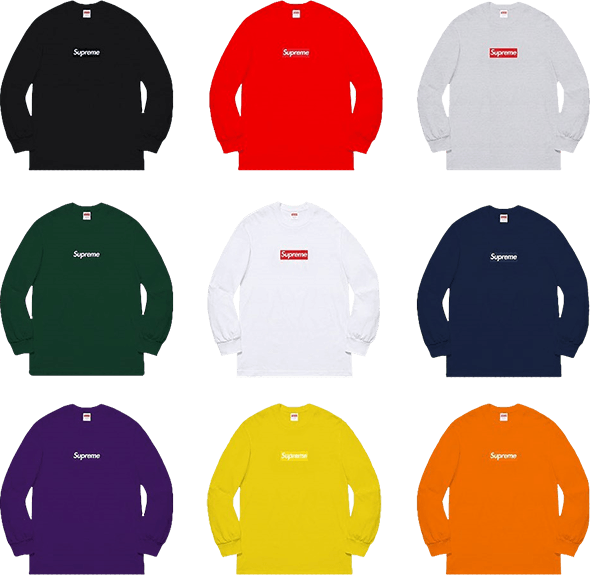 Supreme Colgate Toothpaste
Flex… how white Supreme makes your teeth? You can definitely use this toothpaste after munching on last season's Supreme Oreos! Let's just hope these don't stay for too long on the resale market…

It's Always Supreme Partying with NSB!
Consistency is key, and NSB will give you just that. We delivered for six weeks, and we're not planning on stopping any time soon! And if your reselling aspirations go beyond Supreme, NSB is also there for you. It'll make sure you get a higher chance of owning and flipping the hype sneakers you want!
Tags: FW20, supreme, supreme droplist, Supreme tees
Posted in Supreme 0 comments