Will the OG Supreme Bogo Drop This Week or Not?
Is this the week in which our dreams come true? We sure wish it is! After last week's Yohji Yamamoto collaboration, Supreme must outdo itself. And nothing can beat an artsy high-end collab better than the iconic Supreme bogo. So along with a pretty interesting collab, this week is sure gonna break some records! And who knows, maybe NSB will break its Supreme record in the fifth week!
Supreme Week 5: A Bogo and More!
Let's take a look at everything we know about this week's drop. We love us an exciting week, and we gotta give it to Supreme, they're absolutely delivering! We also lowkey like their mildly disturbing drops. If it's your cup of tea, then you'll love this list.
Supreme Bogo Tee L/S
It's not entirely clear whether these tees are dropping this week or later on. But does it really matter? We're just so excited that it's actually happening. You might be wondering why we're this happy, especially that we get a Bogo almost every season. The explanation for this is pretty simple: these Bogo tees are coming in the OG form! That's worth the excitement, wouldn't you say?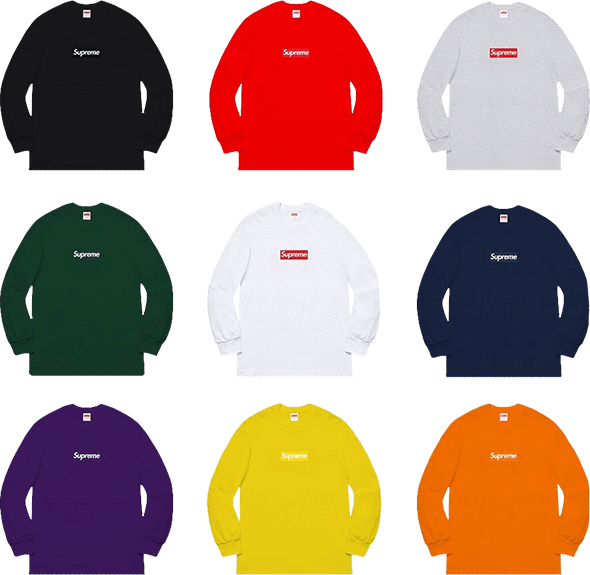 Supreme Joel-Peter Witkin
Now, this shall take a pretty high place among our weirdest collaborations. But first, let us introduce you to the artist behind this drop. Joel-Peter Witkin is an American photographer who's famous for his often creepy and grotesque works. His work is sometimes a spin-off of famous religious artworks and conveys a sense of death somehow. We would feel some sense of surprise, but we can expect anything from Supreme by now! I mean, we can still remember the Chapman brothers and their works. Now let's take a look at all the items and discuss them!
Mother and Child Tee
T-shirts are always a yes for us, especially Supreme tees. These might not be your usual Bogo tees, but they're definitely must-haves. The photograph features a mother holding her infant in her arms while wearing weird accessories. If it's anything, it's not your grocery store visit tee. The tees will be available in black, white, grey, pink, light green, and burgundy.

Harvest Tee L/S
Maybe it's the black and white, maybe it's the facial expressions. We can't deny how dark these pictures are. So if you're on a tee shopping spree, the Harvest and Bogo tees should be on the top of the shopping list. Especially now that Fall is already starting!

Sanitarium Hoodie
The last piece of artwork for this week under the name of Sanitarium. A pretty creepy piece of art that we can't really explain but we'd totally rock. This hoodie will be available in black, white, green, pink, and burgundy.

Supreme Wedo Step Stool
Wanna step on something to get to that out-of-reach pair of kicks? Throw on your Bogo tee and step on this Supreme step stool. You'll definitely look real drippy when you do. And speaking of steps, we'd like to remember the Supreme step ladders. These dropped almost exactly two years ago and retailed for $288. Today, the ladder resells for an average of $381. However, the ladder's value is increasing steadily and it's actually reached a $500+ margin!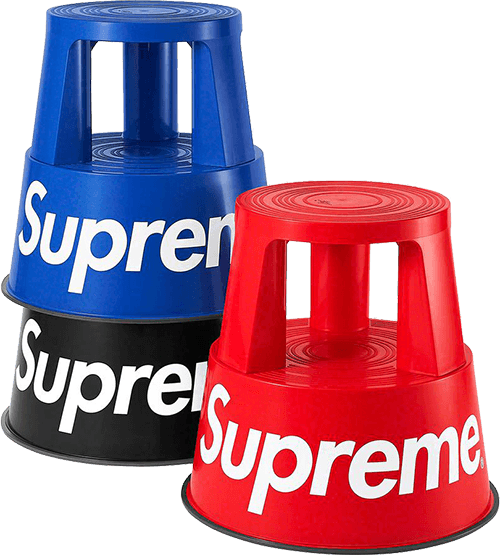 Get That Bogo with NSB!
So far, NSB didn't disappoint us in any of the previous weeks! So what does a Supreme fan need more than a consistent bot? And if you're also a sneakerhead, NSB is an all-in-one bot that also kicks ass on Footsites, Shopify, and Adidas. So if you saved up some cash, you won't regret going for this kind of investment. Happy copping!
Tags: FW20, supreme, supreme droplist
Posted in Supreme 0 comments