Stussy Air Force 1 Mid – Is 2022 the Time for Mid Revival?
You'd think that streetwear brands and sneaker stores have nothing new to offer, but that's very wrong! The new Stussy Air Force 1 Mid is definitely proving that Nike has a lot of tricks up its sleeves. And it's kinda hitting two birds with one stone because it's reviving an interesting silhouette with hype! We've been seeing sneaker leaks about this collab since the end of 2021, and finally we have release info. But juuust in case this is not your cup of tea, check out what we know about the upcoming red Yeezy 700!
Stussy x Nike – Serving Cool Kicks Since Day 1
So back in the day, Stussy certainly gave us one of the greatest Dunk grails ever! The Cherry SB Dunk Low is still one of the greatest colorways we've ever seen. And today, these babies are worth $2,829 on average in resale, so they're totally not messing around. From then on, we got multiple collaborations, but none hit as hard as the OG Dunks. So will the new Stussy Air Force 1 Mid manage to do that? Let's check it out!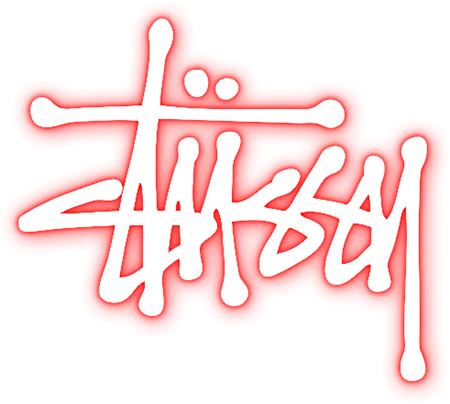 The Stussy Air Force 1 Pretty Cool for a Mid, Right?
Well, so many people look down on Mids, but they lowkey hit very close to home, especially with the right colorway. Anyway, the kicks look pretty cool with their interesting mic of grey leather and black leather overlays. A bold "Stussy" branding is on the ankle velcro strap, making the pair worth your while. So all in all, it's a simple colorway that definitely goes very well with any outfit! IT could also be your next pair of beaters!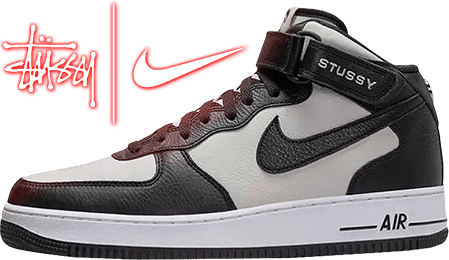 Release Info
So Stussy confirmed the collaboration on their official Instagram profile a few days ago. With the black and white pair they confirmed a May 13, 2022 release date. Although we don't know much about the retail price, we can safely assume that it will go for at least $160. Well, that's judging by the usual price of an Air Force 1 Mid. As for resale, the kicks are currently worth $432 on average! That's some good profit if you wanna find a good pair to get you into sneaker reselling.
How to Get the New Stussy Air Force 1 Mid
Although we're not sure whether we're gonna get other colorways, we can obviously try to get this one! But to do that, you're gonna need a really good sneaker bot. Lucky for you, we have a list of the best sneaker bots you can use to get on your copping journey! And if you're still new to the whole game, it's totally fine. Just make sure you take a look at this botting guide to help you on your copping journey.