Peter Moore – The Sneaker World Lost a Game-Changing Legend!
The sneaker industry had its fair share of losses in 2021 mostly with Virgil Abloh's passing, and 2022 isn't any different. So today, we're here to discuss the life of one of the key players in the sneaker game: Peter Moore! The man was a pivotal part in the conception of many silhouettes that we know and love today. That's why we decided to celebrate the artistic life he led. It somehow made us all sneakerheads, thanks to one silhouette or the other! Now let's check out the life of the game-changing sneaker designer who helped make history.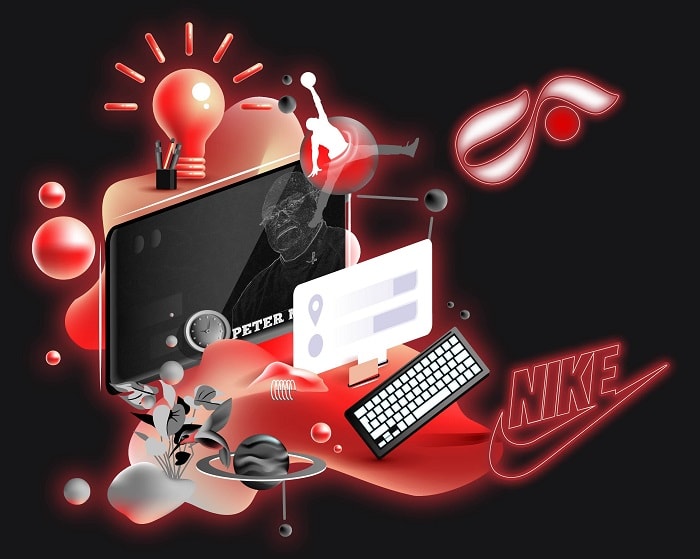 A Brief Intro to Peter Moore's Life
Before we get into the career side of things, we should get to know who Peter Moore was. Moore was born in 1944 in Cleveland, Ohio, but grew up in California. He went on college hopping for a couple of years. In 1962 he attended San Diego State and moved to Southwestern College in 1963. Finally, he went to Chouinard from 1965 to 1968 where he graduated with a Bachelor's degree in Graphic Design. From there, Moore's career started.

A Career to Get Inspired By
The Nike Boom
Peter Moore's professional life spanned a very wide spectrum! From having his own business to working for two rivals in the sneaker industry, he made things happen. In 1977, he took on Nike as a client before the swoosh business blew up. In 1983, Nike was growing as a company. It bought Peter Moore Design and hired him as the brand's first creative director. A year later, Peter Moore and Nike closed an endorsement deal with then-rookie Micheal Jordan.
Little did they know, Michael Jordan would become an icon, and Jordan Brand will fly on its own! Peter Moore takes the credit for designing the Air Jordan 1 and Wings logo that came on it. The silhouette is still very popular among sneakerheads in every variation and style. However, the wings logo was retired after the Air Jordan 2! Fast forward to 1985, and Moore gave us the iconic Nike Dunk BTTYS collection. The Dunks went on to become one of the sneaker classics and a must-have sneakerhead lifestyle pair. Lots of people try to compare the Dunks and Air Jordan 1s, and you can see what we think about that here!

An Iteresting Transfer!
In 1987, just two years after the launch of the Dunks, Peter Moore left Nike. He founded Sports Incorporated with Rob Strasser, another former Nike colleague. In 1988, Tinker Hatfield used Peter Moore's initial sketches to give us the iconic Jumpman, one of the best sneaker logos ever! In 1989, Moore and Rob Strasser started working with Adidas on a revival plan. That plan included the introduction of Adidas Equipment and the Mountain logo we all know today. Adidas eventually acquired Sports Incorporated and turned it into Adidas America in 1993. Two years later, Peter Moore became Adidas America's creative director!
Goodbye Peter Moore
We just made a few pit stops on Moore's epic career in the sneaker industry. However, his genius went way beyond sneakers. But sneakerheads will always remember the designer with his epic designs, especially the Air Jordan 1. If there's every a history book for the sneaker industry, Peter Moore earned the right to be mentioned through and through. Rest in peace Peter Moore.