Patta has been on the list of the strong sneaker collaborators for a while now. All the Patta Air Max releases we got throughout the year certainly caught our eye. But before the brand fell into the death cycle of "different colorways-same silhouette," we got a new collab! And guess which sneaker brand is joining Patta this time? It's none other than New Balance, the brand that broke through the world of hype like a sword! Let's take a look at the new Patta New Balance 990v3 and why you need it in your life.
New Balance and Patta – Match Made in Heaven?
Before we get into the actual release, let's talk about New Balance and Patta. So Patta is one of the sneaker shops that made quite a name for itself. From a store in the Netherlands that sold exclusive kicks from around the world to international fame, Patta did that! And, of course, the shop's latest collab with Nike on different Air Max 1 colorways was a win-win.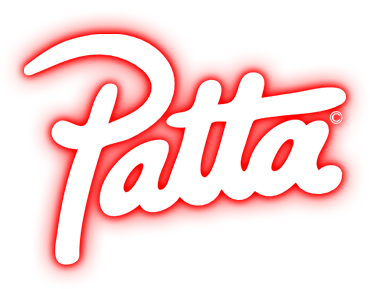 Now, when it comes to New Balance, the brand has been around for ages now. However, it kinda had the "dad shoe" rep that made you look uncool whichever way you wear it. Fortunately for New Balance though, dad shoes became the it-shoes! Along with the right choice of collaborations, the brand rode the hype wave right!
Patta New Balance 990v3 – Pretty Poppin'!
So far, we only got leak pictures, but they look totally promising! The Patta New Balance 990v3 features the classic shade of grey in the upper, and we wouldn't expect any less. However, they decided to break the greyness of it all with some neon green details! And believe it or not, that's totally a game-changer for a simple colorway like that. In other words, we're down to buy these babies when they drop to the public!
How to Get the Patta New Balance 990v3 When It Drops?
Although it's not clear when these babies will drop, we can expect new info pretty soon. So make sure you keep your eyes on our blog for the latest news. However, what we totally know is that you need these babies in your life. And to get the new Patta New Balance collab, you'll need a bit of help. And that help is a good all-in-one bot that supports the sites that will stock up on the kicks.
Make sure you always choose your sneaker bot right. A bot with consistency and success can definitely push your chances of copping a pair of sneakers or more! But if you're new to the botting scene, check out this botting guide that will take you through the ABCs. And finally, remember, the bot is as strong as the setup you prepare for it. And who knows? That could be your ticket into the sneaker resale game! Click the link below if you wanna take the leap of faith with NSB, one of the oldest and best sneaker bots in the game! Godspeed 🔥