Nike Off White Sneakers: Will 2021 Be Our Lucky Year?
Is 2021 the year of miracles? Or is that just wishful thinking? There was a point where we thought Virgil Abloh's designs were losing their magic. But the second half of 2020 proved us all wrong with pretty awesome releases. And now, Virgil and Nike are cooking something, and it's obviously something good! So let's check out the upcoming Nike Off White sneakers, or at least what we know about them so far.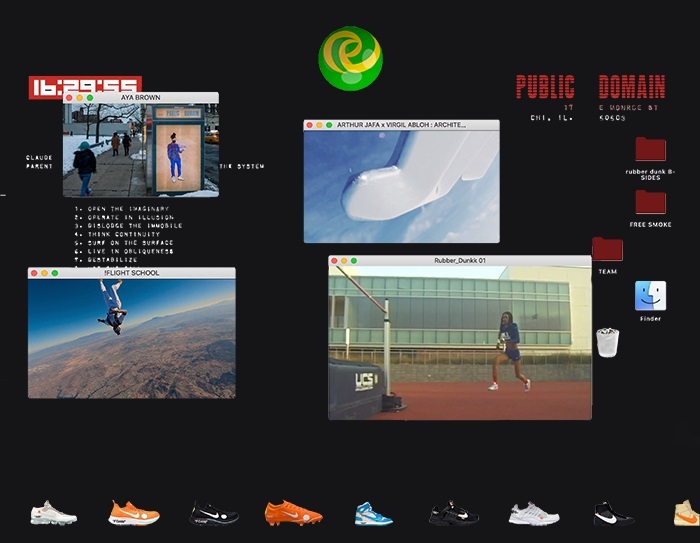 Nike Off White Sneakers: What Went Down in 2020
Okay so, we can all agree that 2020 wasn't a nice year, and that's an understatement. The world economy generally took a hit, including the sneaker industry! Sneaker brands went through a hard time for a while but managed to go back up. They also took different initiatives to support different communities. But what happened with the Nike Off White sneakers specifically?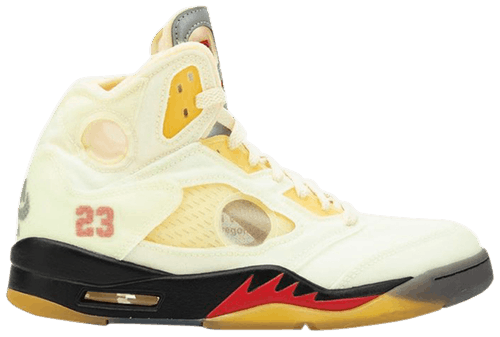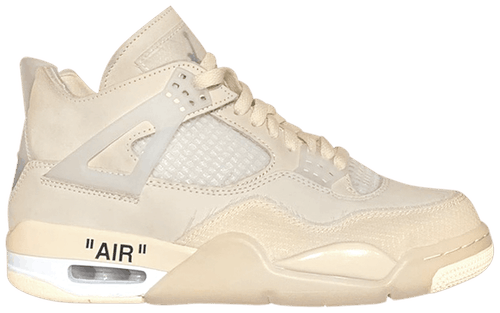 Well, we thought the new kicks lost some of the original collab charm (and value). But that turned out really wrong. The women's Off White Jordan 4 Sail currently resells for $1,500 on average! The Dunks kinda flopped, but you could still consider them as a pass because they can still get you profit. Finally, the last pair of Off-Whites was the Jordan 5 in its sail iteration. You can flip the pair for around $600, that's almost 3 times the retail! But after all this talking, how does 2021 fit in?
2021 Could Be a Glorious Year!
Now that a new year's already in full gear, so are Virgil and Nike! We got a pretty awesome website that actually teases… upcoming releases? The Public Domain flexes all previous Nike Off White sneakers and apparently blurs out 7 new ones. One of these 7 pairs is the yellow Air Force 1! LeBron James kickstarted the pair during All-Star weekend with an exclusive dedication from Virgil himself. Could the pair possibly be dropping in 2021? We'll wait and see! Oh and there's another similar yellow Air Force 1 with black outsoles! We can't wait for that release honestly.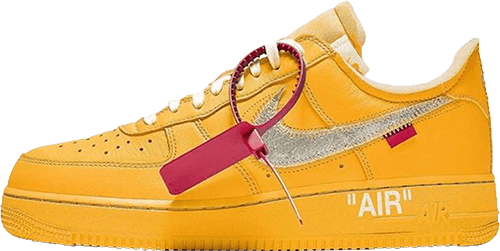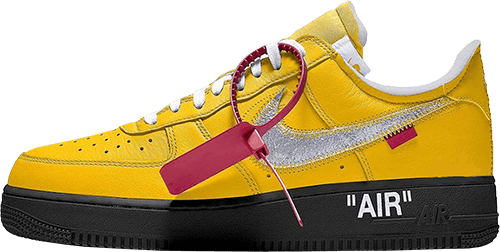 All the Elusive Nike Off White Sneakers
Now that we got one down, we still got 6 more to go! And we have some pretty cool predictions that you'll like too. First off, we got the very elusive Off-White Air Jordan 1 Canary Yellow. Yes, that one! The one we saw during Virgil's exhibition and never again. We can tell that one of the blurred images is the kicks' shadow! Could it be another sneaker rumor? But we got an actual website now, so who knows?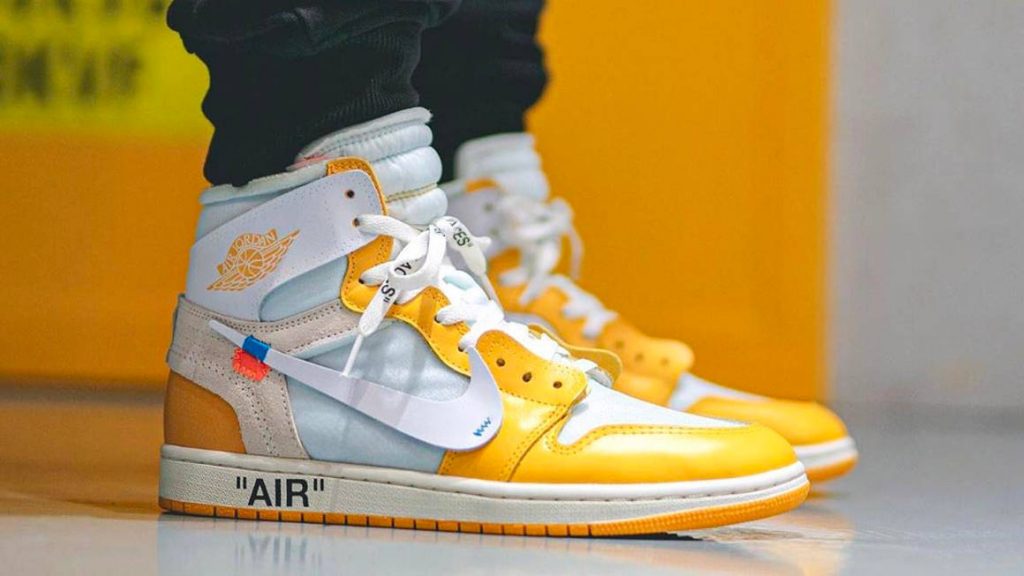 We also have two new Dunks! Now our guess would be that these are the light blue and orange pairs. We first saw these as F&F exclusives. They're actually a three-way collab with the graffiti artist Futura! We first saw the pairs during Paris Fashion Week in 2019. That was before the release of the red, green, and yellow Dunks.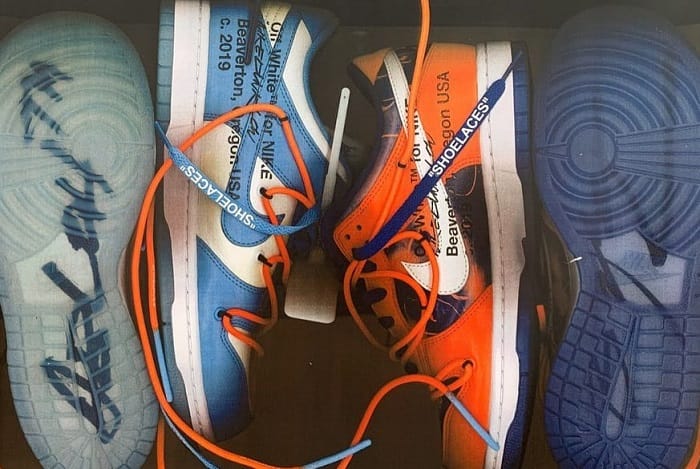 Off White Nike Flare 2
Well, seems like Nike Off White sneakers will cover different sports! Here we'll apparently get two servings of tennis shoes. The kicks were PE exclusives to the queen Serena Williams. However, from the look of things, it seems like we're gonna get a general release of the sneakers!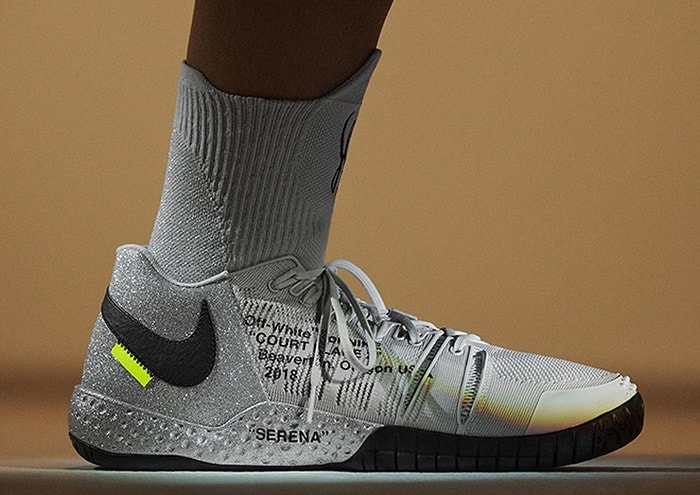 Nike Off White Sneakers: 50 More Dunks?
"The Ten" collection was a pretty big deal in the sneaker industry, it still is today. Maybe that's what inspired the Swoosh and Virgil to make not 10, not 20, but FIFTY Nike Dunks. Rumor has it that the 50 kicks will be a play on a grey base. So we can say 50 shades of grey?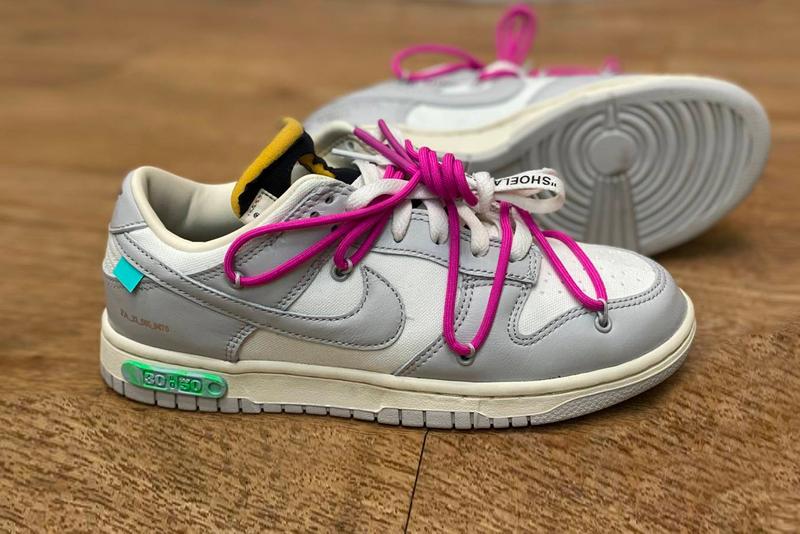 Although that would be a cool idea, it's not new. And this looks like a recycling process more than an actually creative collaboration. But nevertheless, we'll be buying if they turn out to be real! They'll totally make a good section in your sneaker collection. And when, or if, the day comes and any of these sneakers drop, make sure you got a sneaker bot! NSB is an all-in-one bot that will make every release a bit easier for you. And speaking of sneaker releases, Jordan 5 Raging Bulls is dropping soon! With our new updates, NSB will make sure you run on release day as smoothly as ever. And naturally, do some professional cooking!
Tags: Off-White, Off-White Jordans, Off-White Nike, Virgil Abloh
Posted in Nike, Off-White 0 comments