Today's pair is certainly one from the archives. Nike is seriously combing through history with all the kicks and retros we're getting. And well, the Nike Alpha Force 88 is certainly a piece of sneaker history. Although it didn't get the love it deserved in the 80s, the Swoosh is giving this silhouette another chance. After all, nostalgia is a big player in the world of sneakers, especially if it's Michael Jordan in question. So, let's take a look at what these babies are bringing to the table!
Nike Alpha Force 88 – The Jordan Brand Saving Grace?
Let's start our story with a throwback. In the third game of the 1985-86 NBA season, Michael Jordan broke a bone in his left foot. That injury left him out of the court for 64 games. And that was enough time for everyone to get superstitious about the relatively expensive Jordan 2. Unfortunately, it didn't help that MJ himself didn't really like the kicks.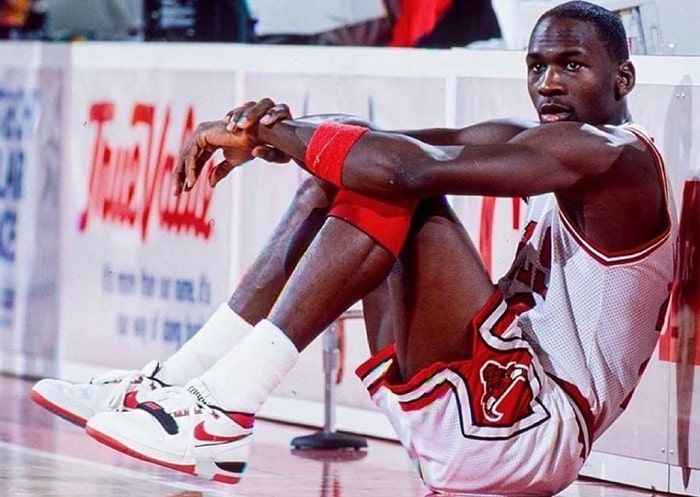 In fact, the Nike-Jordan relationship was kinda rocky during that time because of the Jordan 2 flop. So during the 1987-88 season, Michael Jordan rocked the Nike Alpha Force 88 in a black/white/red colorway. Luckily, tinker Hatfield stepped up with the Jordan 3 design, and the Nike-Jordan flame was rekindled! And well, as they say, the rest was history. So in a way, the Nike Air Alpha Force 88 was the saving grace during that little down period!
Is 2023 the Year of Nike Alpha Force 88 Appreciation?
Now, fast forward 35 years, and the Nike Air Alpha Force 88 is finally making a reappearance! The kicks will come in all of their 80s glory, including the strap which apparently everyone was big on. Moreover, the Nike Alpha Force 88 will come in the same colorway we saw on Jordan's feet and more. Although we don't have an exact release date, the kicks will drop in the Summer of 2023 for $130. So make sure you don't miss out on these babies!
Wanna Add the Kicks to Your Collection?
The Nike Air Alpha Force 88 will drop on Nike SNKRS and probably at select retailers. So if you wanna add the pair to your collection, you'll need a Nike bot. But if you wanna have more options when it comes to kicks, why not go for an all-in-one bot? Luckily for you, NSB is ready to give you the best chance at copping kicks.
But that's not all, because NSB3 Beta is out, and it's bringing some serious updates with it! Wanna bot Nike? Shopify? Footsites? You got it! Just make sure you know what you need when it comes to sneaker botting with this guide. For more sneaker and botting news, check out our blog, and we got you covered! Godspeed