Just as summer is closing in, so are the cool sneaker drops. And when we talk about sneaker drops, we can't skip Air Jordans. Naturally, the brand is ready to drop some serious summer bombs, and one of them is particularly electric! We're sure you still remember 2021's Volts. Well, if you missed the drop back then, maybe it's because fate was leading you to Jordan 1 Visionaire Volt in 2022! If you wanna make heads turn this summer, this is definitely the pair you'll wanna cop. So let's take a look at all the reasons you'll wanna add these babies to your sneaker collection!
Jordan 1 Visionaire vs. Jordan 1 Volt
So, you're probably thinking, why would I wanna get the same kicks twice. But the thing is, it's not… this one's two times extra poppin'! You see, 2021's Jordan 1 Volt had hits of university gold that grounded the colorway. Well, this year Jordan Brand is unleashing the power of volts with Jordan 1 Visionaire. The upper will feature a white leather base with awesome volt overlays. In other words, instead of the gold heel and black toe box, it's an all-electric volt!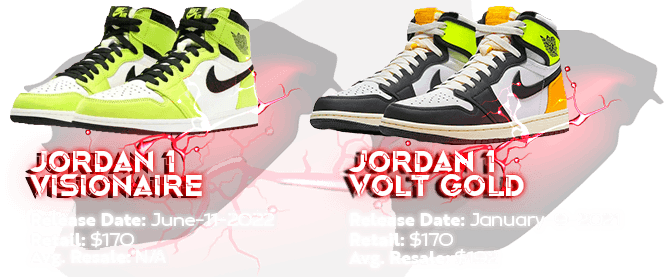 However, it would be too much to slap a lot of neon colors on one pair. That's why the black swoosh and laces are adding some nice contrast to the pair. Moreover, the upper won't be all white because the tongue will rock a cool sail to break the monotony. And finally, the outsole will come in plain black because otherwise, it's gonna be too much neon. (But is there anything such as too much neon?
Release Info
If any of the sneaker leaks are true, the new Jordan 1 Visionaire will drop on June 11, 2022, for $170. But you're probably wondering why you would need an eye-catching pair like this. Well, first, the eye-catching part is reason enough to cop, especially if you know how to style your Jordans. Moreover, these babies will probably be worth good money in the aftermarket. So who knows? They might be your entry point to the sneaker reselling. And if you're looking for another pair, you can check out Jordan 7 Citrus. It'll definitely be worth your time!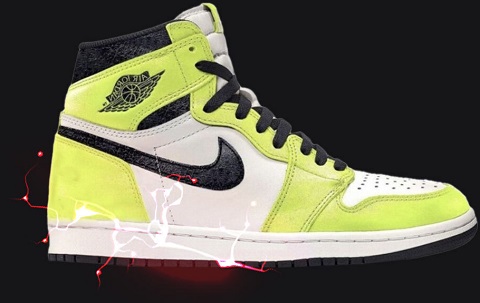 How to Score the Jordan 1 Visionaire?
If you're looking for a way to cop a pair for personal use and some to flip, you'll need a sneaker bot. So far, rumor has it that the kicks will drop on Nike SNKRS and at select retailers. That means you have two ways to tackle this. First, you can go for a Nike bot and try to take as many Ws as possible.
But what we'd recommend is you go for an all-in-one bot that can cover different sites at once! A bot like NSB can also get you more than sneakers since it now supports retail sites. So make sure you check out what NSB has to offer here, especially if you wanna start a side hustle! Godspeed 🔥