Jordan 1 Brown Patina Gives Off An Air of Antiquity!
We love interesting sneakers, for real. But what about the colors that nobody usually pays attention to? Well luckily, Jordan Brand keeps all the colors in check. And even though brown wouldn't strike us as a mind-shattering color, JB managed to make it so! The new Jordan 1 Brown is a pretty awesome colorway with a cool antique vibe. Let's take a look at all the details, and make sure you have the kicks on your must-cop list!
What's Patina
You're probably wondering what this patina thing is. Well, if you're not really familiar with metals and their chemistry, it won't be a word in your dictionary! So, when you leave metals out in the world without tampering with them, chemical processes are bound to happen. One of them is patina, which makes copper get a richer color. It's like spotting that gives a great aesthetic for metals.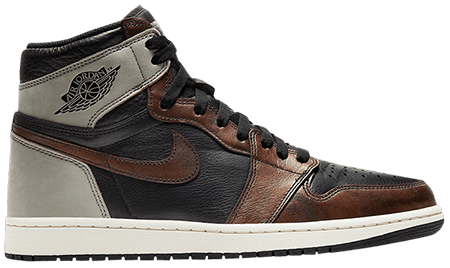 Where Does Patina Come Into Jordan 1 Brown?
Well, now that we know what the word patina means, it's easy to connect it to Jordan 1 Brown. The new pair is a mix of pretty tame colors: grey, black, and copper brown! But somehow, the color-blocking makes them mega exciting. First of all, we got the smooth black leather base with suede grey overlays on the back. But the star of this colorway is arguably the metallic brown on the toebox and the swoosh. The metallic tint gives a pretty sick copper twist to the kicks and we're here for it! So here's your relation to patina, you sold or what? Moreover, the off-white midsole completes the vintage feel. But the pop of mint on the tongue branding screams modern-day Jordan! We're absolutely loving this antique/modern twist. This pair is for the classics junkies with a bit of crazy on top!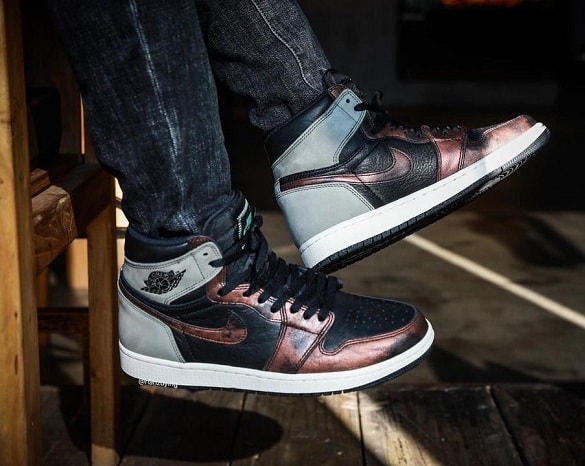 Release Info
You're probably digging this colorway, and we understand that because so are we. So you better have NSB ready to cook on Footsites cause Jordan 1 Brown is dropping on Footlocker! It'll drop on March 25, 2021, for the usual $170. If you look at it from a business standpoint, $170 isn't a lot to pay for the profit you'll make. This pair resells for around $400, that's $200+ profit for you. And if you cop multiple pairs… we'll just leave the math to you.
Jordan 1 Brown and a Bit More
Getting into collecting? We already have the perfect sneaker collection that includes Jordan 1 Brown for you! If you have any of these then it's no problem to kickstart a "brown-inspired" pack of your own. Let's check out these babies and see if you're in luck! But don't forget to keep it locked on our sneaker news for the latest news and bits!
Concepts x Nike Dunk "Turdunken"
This is not a Jordan, true, but it'll be a total shame to not include it in our list. This collaboration was a celebration of Thanksgiving with a sprinkle of humor! The store took inspiration from the holiday trifecta: the yummy Turducken. It's a chicken inside a duck inside a turkey, quite the birdception. The pair comes in colors that depict these three birds in different shades of brown! Today, this pair is reselling for about $350, not too much if you think about it!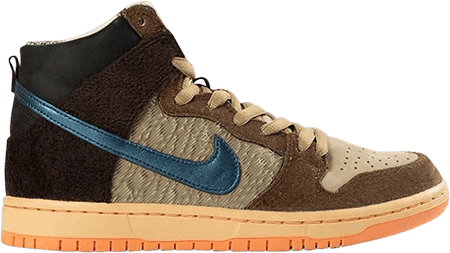 Jordan 1 Brown Mocha
Jordan 1 Brown rocks a colorway that's pretty similar to Jordan 1 Mocha. And that makes the latter a great candidate for this list. Many consider this colorway the closest alternative to Travis Scott's Jordan 1. Oh, and speaking of Cactus Jack, did you see his new Jordan 6 British Khaki? Anyway, today, Jordan 1 Mocha resells for about $480 on the aftermarket!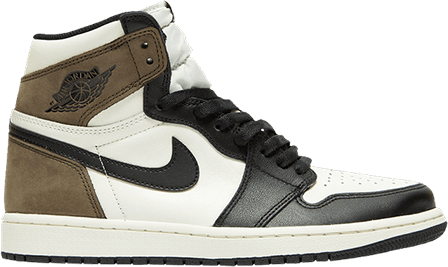 Jordan 1 Biohack
2020 was a pretty colorful year for all of us. And one of the best releases was the Air Jordan 1 Biohack. You're probably asking yourself why this pair made it to this list. Well, the biohack pair comes in a mix of funky colors, including brown! So for all the colorful souls out there, these kicks are it. You can get this pair off the resale market for an average of $500!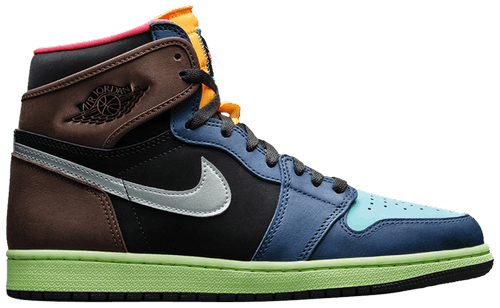 Tags: Air Jordan 1, Air Jordans, AJ1, Jordan, Michael Jordan
Posted in Jordans, Sneakers 0 comments