Orange You Happy to Get A New Nike Air Max 90 Camo?
Nike Air Max 90 Camo is on a roll this year! Why? Because soon, we're getting the third installation which comes in a very summerish colorway. But let's not forget the upcoming Nike Dunk University Red, because that's a must-cop! And now, let's get down to business and see what this release holds.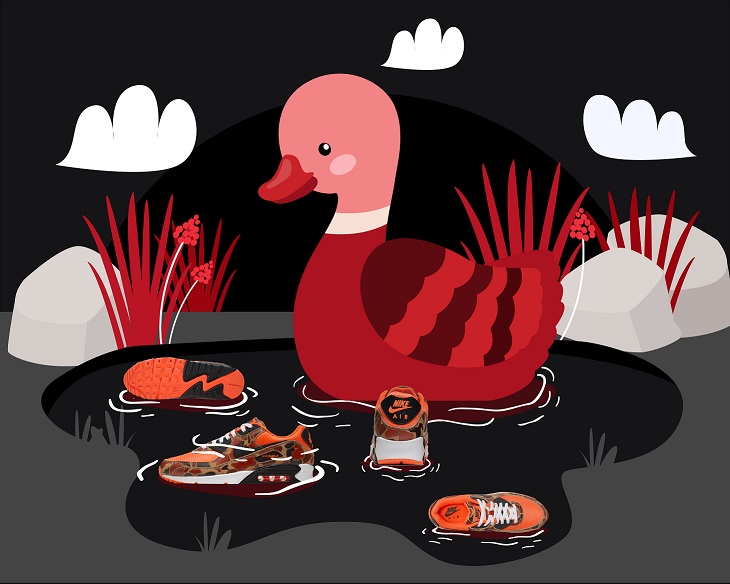 A Brief History of Air Max 90 Camo Releases
Atmos x Nike Air Max 90 "Duck Hunter Camo"
The camo trend isn't new to Nike by any means. In fact, the first Air Max 90 Camo dropped back in 2013. It was a collaboration between Nike and the Japanese streetwear brand Atmos. The release was exclusive to Atmos Japan, so naturally, they were very hyped kicks. Actually, the lowest resale value for the kicks is $910.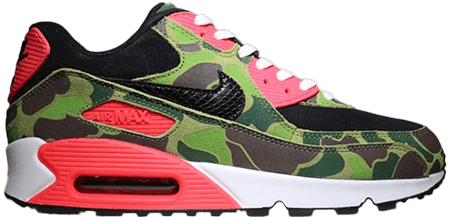 Nike Air Max 90 Camo "Air Max Day"
Although it wasn't the Air Max Day we wanted in March 2020, we got some really cool kicks. The Air Max 90 "Reverse Camo" was a nod to 2013's Atmos Air Max 90. And though not as successful as the original version, the kicks still resell for around $225.
Air Max 90 Camo "Volt"
Well, just as the name suggests, the camo series did not end with the Reverse Camo. In fact, Nike is doing what it does best: milking a successful design for all it's worth. So on May 15, 2020, Nike Air Max 90 "Volt Green" dropped to celebrate the silhouette's 30th anniversary. The kicks retailed for $140 and currently resells for an average of $200.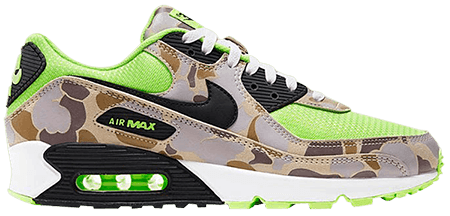 Orange Is the New Camo!
The upcoming Nike Air Max 90 Camo comes dressed in a flashy orange mesh and an orange duck camo pattern. The outsole also comes in the same shade of orange. Hits of black can be found around the visible air unit and on the heel area, eyelets, and the swoosh.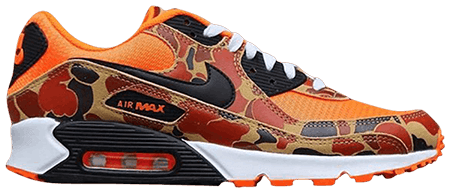 The kicks will drop on June 16, 2020, for a retail price of $140 on Nike. However, they are reselling for a starting price of $400. So if you're thinking whether you should cop or drop, I think the answer is clear. And copping multiple pairs will let you flex n' flip at the same time. So make sure you and NSB are ready for that cop! Meanwhile, check out the upcoming Off-White x Jordan 4 collab, it's worth adding to the cop list of yours.
Tags: Nike, nike air, Nike Air Max 90, sneaker resale, sneaker resell, sneaker reselling
Posted in Nike, Sneakers 0 comments