Yeezy Glow 380 Lights Up Our Soles During Cold Nights!
Have you ever seen a pair of kicks and it just glowed for you and you knew that was it? Well, the new Yeezy Glow will literally do that for you. It's definitely one of this week's best releases no cap. Finally, four months of teasing finally led us to a… white Yeezy?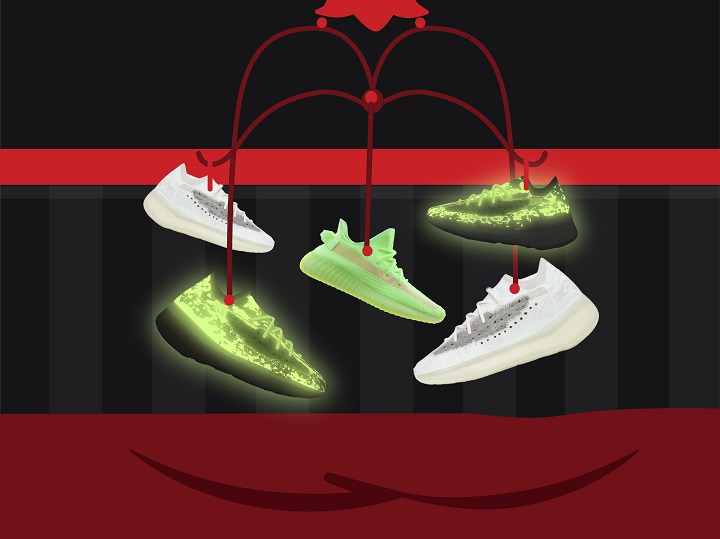 There's To Yeezy Glow More Than Meets the Eye
The release of Yeezy Natural is still fresh in our minds and in NSB's success archive! So why is Ye giving us another white pair of Yeezys? The new Yeezy Glow 380 features a white Primeknit upper with hints of grey. The whiteness continues throughout the Boost midsole, outsole, and laces! Not really surprising, but that's not all. In a first since the Yeezy 380 silhouette launched, the pair comes with a twist. It's all fun and games until somebody turns off the light. Then, it's all glowy with Yeezy Glow 380! The soles will glow in volt green but in addition to a part of the upper.
Where Have We Seen Another Yeezy Glow?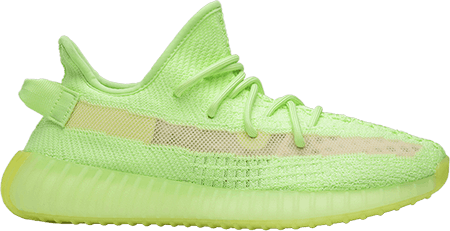 This awesome sneaker twist is not really new. In fact, Yeezy Calcite Glow feels like a Yeezy Glow 350 wannabe. The 2019 Yeezy Glow 350 is the loudest pair Kanye has ever given us throughout his Adidas collaboration. We can't really count Nike days with the mighty Red Octobers! The pair on its own featured a volt green upper and midsole, and that's all before turning off the lights. When you do, it's a party on your feet! The kicks retailed for $250 back in 2019, and today they're worth around $550. We better hope the new 380s have that same pull!
Yeezy Glow 380 Release Info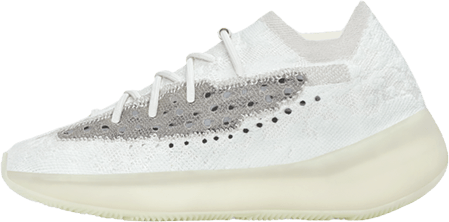 The new Yeezy Glow is dropping on October 31, 2020, for $230 as usual. If you're looking for a white pair of sneakers with a twist, Yeezy Glow is the way to go! However, if you miss out on the release, you might have to pay up to $750 on the aftermarket. That all depends on what shoe size you wear!
NSB Cooks. You Flex.
If you're looking for a sneaker bot to cook Yeezys with, NSB's your ma… uh, bot. With our latest queue rate update, NSB cooked more than 2,000 pairs of Yeezy Natural. So if you wanna make some money and flex some hot kicks, look no further. Make sure you check out our Twitter page for any updates and giveaways. Who knows? You might be the next winner. IFYKYK 😉
Random RT = 1xNSB

🎉2,500+ YEEZY "NATURAL" CHECKOUTS🎉

NSB COOKED HARD on YS & Adidas thanks to our latest queue rate update📈

Consistent success on Footsites & Shopify🔥 pic.twitter.com/Vkt45wFOLm

— NSB Bot (@NSB_Bot) October 24, 2020
Tags: Adidas, Kanye West, Yeezy, Yeezy Boost
Posted in Sneakers, Yeezy 0 comments