A New Yeezy 380, Supreme TNF and MORE to Cop This Week!
It's Halloween week, but don't let that fool you! In addition to many spooky releases, we've got some hype to deliver. Although last week's releases were pretty hot, this week is presenting some challenges! From Supreme TNF and Freddy Krueger to a new Yeezy 380 and Air Jordan 1, we barely have time to breathe! So let's check out this week's release lineup, and choose our favorites among them.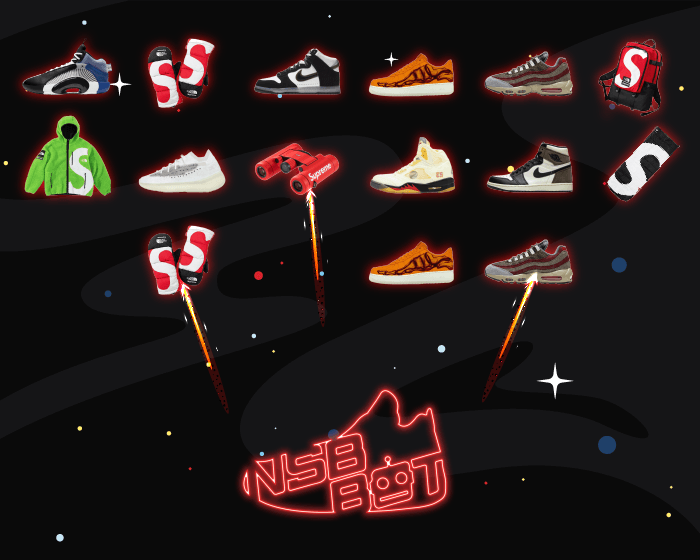 Supreme TNF Goes All-In with the Branding!
The North Face is a recurring collaborator with Supreme NY. However, this week's Supreme TNF collection is minimalistic yet in your face! The designs in themselves are pretty simple with a humongous "S Logo" on all of them. The new collab is everything you need to go camping and fight the elements! So make sure you don't miss it this Thursday, October 29, 2020.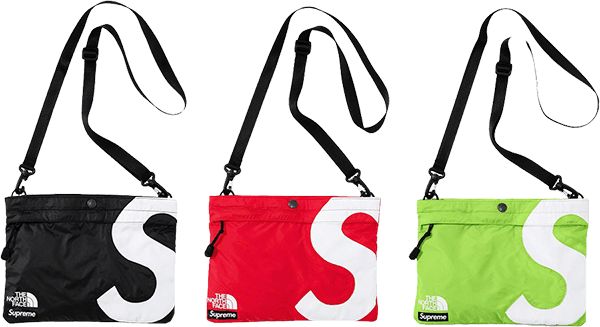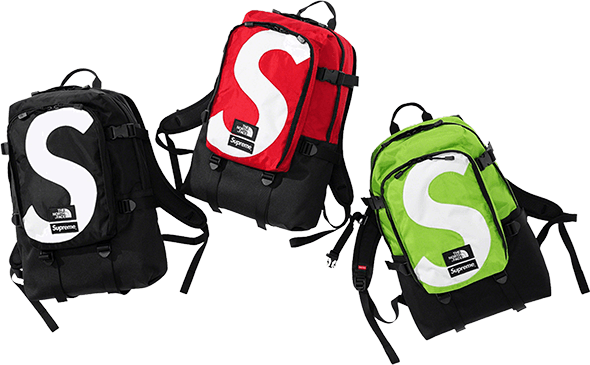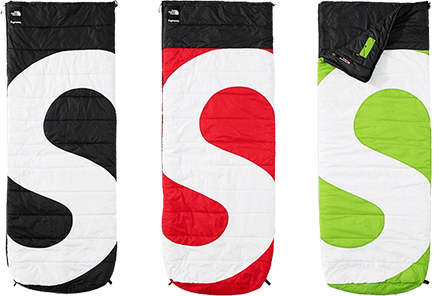 Air Jordan 35 Fragment
Although the first two parts of the collaboration already dropped, Jordan Brand and Hiroshi Fujiwara kept the best for last. What better way to kickstart the 35th silhouette than a hype collab? And if we're honest, the blue and black colorway definitely suits the silhouette. The kicks are set to drop on October 28, 2020, for a retail price of $195. We can half-expect these kicks to sell out pretty fast and resell for some good cash. In fact, you can find the kicks on the aftermarket for as much as $699!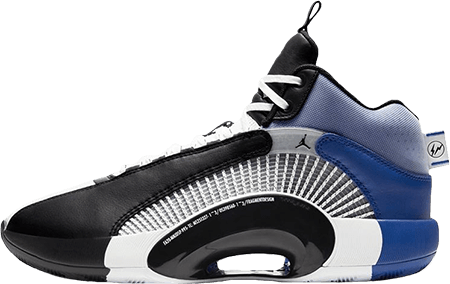 Air Force 1 Orange Skeleton
Yeeheehee! Embrace the Halloween spirit with the upcoming Air Force 1 Orange Skeleton. It's becoming a yearly tradition for Nike to drop the skeletal Air Force 1s. In fact, this is the third year we get them after the white and black iterations of 2018 and 2019. The kicks feature an orange leather upper with a FULL glow-in-the-dark sole unit. So it's not just the outsole this year! Finally, the usual skeletal foot is ever-present on the side and the insoles. The jack-o-lantern-colored kicks are set to drop on October 28, 2020, for $130! You can find the orange skeleton on resale platforms for an average of $250.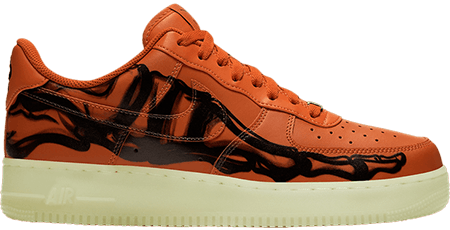 Off White Jordan 5 Sail
The only release that could compete with the new Yeezy 380 and the Supreme TNF collab. After months of teasing and leaks, we're finally ready for the new take on the Fire Red 5s! Naturally, Virgil Abloh is giving us his own rendition of the kicks, and we ain't complaining at all. Instead of the white upper, we're going for sail with customizable punch-in circles. So you can cut them up and show off the cool socks you're wearing! The upcoming Off White Jordan 5 Sail will drop on October 29, 2020, and will retail for $225. And if you miss out on this release, you'll have to cough up around $900 in resale!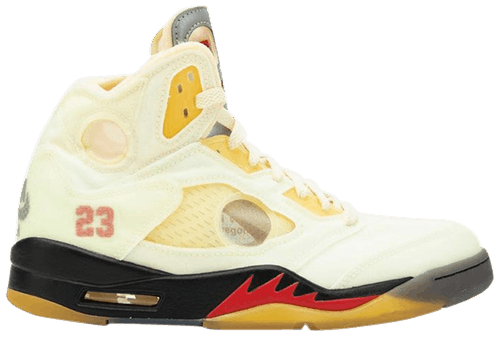 Air Max 95 "Freddy Krueger"
Now, on to a gory aspect of Halloween, the horror movie-inspired sneakers are sure gonna give us spooks. We all know Freddy's outfit and looks, who hasn't worn his costume at some point? And today, Nike is giving the villain their best tribute with the new Air Max 95 colorway. However, it's probably not named after Freddy Krueger because we all remember the Freddy Dunks! The potential release date of the kicks is October 30, 2020, but it's not official yet. The kicks might be very exclusive, and it feels like it since they're reselling for $2,000!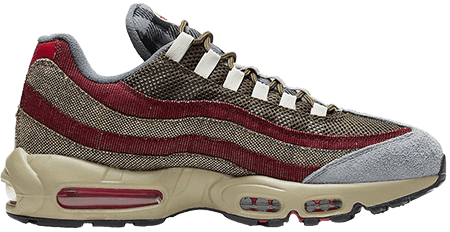 Slam Jam Nike Dunk High
Who knew black and white could look so alive? After 10 months of Dunk revival, 2020 is giving us new Dunk Highs in partnership with the Italian Slam Jam. With an upside-down Nike logo on the tongue and translucent midsoles, the kicks are a yes from us! Moreover, The Slam Jam logo is right on the heels. An interesting addition to the kicks is the gummy swoosh logo and B&W laces! The kicks will release on October 30, 2020, for $120. Still in doubt whether you should cop or not? Then you better check out the resale value of $700!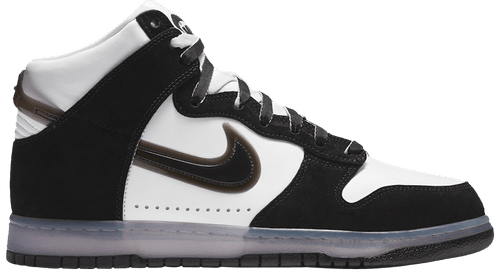 Yeezy 380 Calcite Glow
The new Yeezy 380 Glow is definitely one of the pairs we're looking forward to. Although it doesn't look like much at first glance, there's a lot more than meets the eye! The white primeknit upper and Boost midsole go all neonish once you turn off the lights. So we may as well call October "The White Yeezy Season"! Make sure you don't miss out on this release with NSB, after all, it's proving to be successful release after release. After all, it ate up Yeezy Natural like a snack! The new Yeezy 380 will drop on October 30, 2020, for $230, $10 more expensive than our favorite 350s! On the other hand, the kicks currently resell for around $350, and that's some pretty good cash if you're buying in bulk.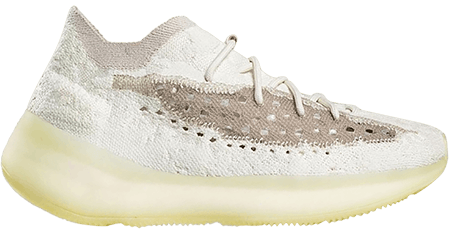 Jordan 1 Mocha
Last, but definitely not least, Air Jordan 1 Mocha is finally coming on Halloween. We'd be lying if we said we ain't excited about the release! You can find all the release details here, but we'll recap the important info for you. The kicks will drop on October 31, 2020, and will retail for $170. The kicks are absolutely awesome, which explains the resale value of $400!
Cop the New Yeezy 380 and More with NSB!
If you're reading this, then you're probably looking for a good and consistent bot that works on a lot of sites. Well, you're at the right place because NSB is all that and more. The best bit though? We're in stock! And if you need some pointers to learn more about the industry, check out our Footsites and Supreme Bot guides for 2020! And stay tuned for more sneaker AND industry related news!
Tags: Air Jordan 1, Nike, nike air, supreme, Yeezy, Yeezy Boost
Posted in Jordans, Nike, Supreme, Yeezy 0 comments