Yeezy 700 Cream V2 Gets the 700s Back on the Plain Track
It's pretty ambitious of us to think that Ye will keep it going with colorful kicks after Yeezy 700 Sun. Although the kicks were definitely out of the box, we're sure glad to see a familiar look. So we'd like to welcome a… "new" Yeezy 700 V2 colorway: Yeezy 700 Cream! Anyway, here are all the reasons you should buy the new kicks, check them out.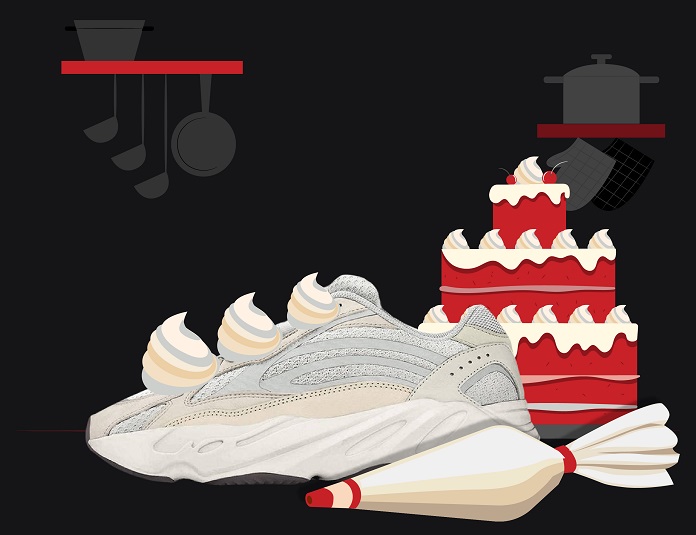 A Familiar Look
Well, don't be surprised if this feels like a pretty sneakers-y déjà-vu. The Yeezy 700 V2 silhouette is famous for the plain colorways it rocked, but we'll get to our favorites later. The new Yeezy 700 Cream V2 features a mainly neutral palette of grey, white, and cream. Also, the usual upper features a mix of leather, mesh, and suede! And don't forget about the fancy 3M underneath the mesh, which makes the kicks what they are. Finally, a contrasting black outsole completes the look along with the Boost cushioning. So all in all, the sneakers look good, despite the fact that the colorway was on a 350 first!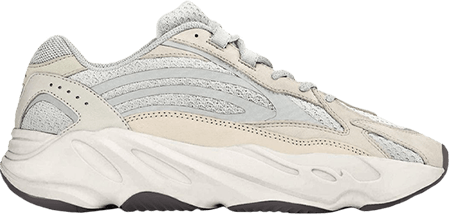 Release Info
Yeezy 700 Cream is among the first Yeezys to drop in 2021, which leaves a lot to be said. For example, that could mean that the 700s are making a comeback this year! After all, we all know how many silhouettes (minus the 350s) took a backseat in 2020. That's because Kanye was experimenting with basketball kicks and misshapen Crocs! No shade, all love though. Anyway! Yeezy 700 V2 Cream drops on January 31, 2021, for $300. Although we don't have any resale deets, we can do some guesswork based on similar kicks. Let's check them out.
Yeezy 700 Cream and More!
Although we're feeling the excitement for future drops, we'd like to go back to our favorite similar 700s! They might not all be V2s, but they sure as heck look pretty. So let's check them out!
Yeezy 700 Salt
If you're still salty about missing on this pair, Yeezy 700 Cream V2 would do instead! Okay, we couldn't help it with the pun. So the Salt 700s feature a pale bluish-grey palette, which features in the Creams ever so slightly. This colorway is actually one of the popular ones that dropped in 2019! It actually resells for about $400, and you know an extra $100 makes lots of difference.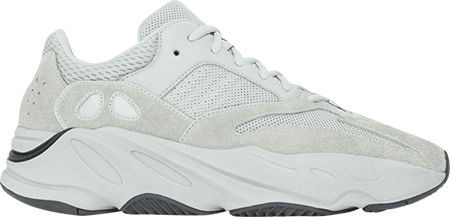 Yeezy 700 Analog
Another gem of 2019. Kanye sure knows how to kill it with some neutrals. Yeezy 700 V2 Cream and Yeezy 700 Analog apparently share the same color palette but in different ratios! Analog is a pretty cool shoe if you're looking for a not-so-white pair of beaters. A bonus point is how comfy it is. Today, you can find Yeezy 700 Analog for around $450. Flipping sounds like a good idea now, doesn't it?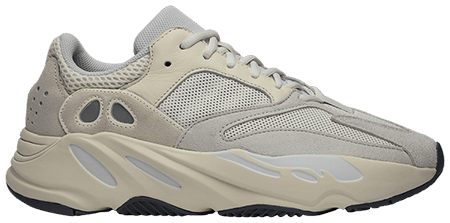 Yeezy 700 V2 Static
The star on the list! So back in 2018, Yeezys were still kinda hard to come by, and they didn't flood the market. So Yeezy 700 Static is pretty popular, especially that it was the first colorway of the 700 V2 line. The kicks dropped in 2018, and currently resells for at least $800!
Easy Yeezy with NSB
If you're looking to cop a few pairs and flip them for some pocket money, you'll need a sneaker bot! And NSB will totally give you what you need on Adidas and Yeezy Supply! So get your key now, and get familiar with the bot, because you'll be running it a lot. And by the time release day comes, Yeezy 700 Cream V2 is the jackpot!
Tags: Kanye West, Yeezy 700, Yeezy Boost
Posted in Yeezy 0 comments