It's Week 18 and Supreme Vans Is Vibin' for the Summer!
It's summertime and we're all ready to hit the beach (or currently the backyard inflatable pool). But why not add some extra spice for that summer vibe? Well, if you're in on that, then you better check out this week's Supreme droplist! So let's take a look at what this week's release holds for us, it's as interesting as it gets. With summer tees, umbrellas, and blankets, we're totally hyped!
ICYMI: The Supreme Vans collaboration did not drop on week 18, so stay tuned to the latest Supreme news for an exact release date!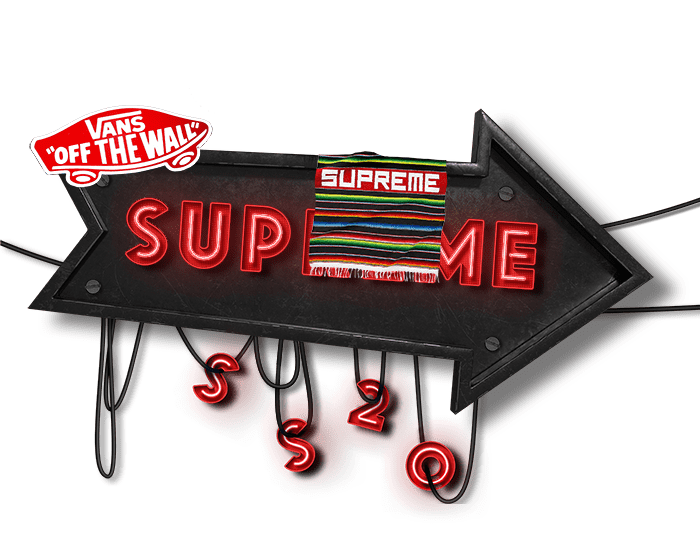 And if you really wanna get the summer style, make sure you cop the Foam Runners. They're definitely in for a comfy day.
Disclaimer: The drop will happen on July 2, 2020, online and in-store. However, this is not the full list yet, we'll update once we have all the info!
Supreme Vans
The biggest possibility for this week! It's not the first time the two brands collaborate. In fact, the Supreme Vans partnership began back in 1996, when Supreme was a relatively new brand. Since then, this collab became almost a yearly tradition. And we're not even mad about it! They're all cool to look at and resell for really good cash.
Supreme/Vans-Hole Punch Denim Sk8-Hi and Slip On

The design will mirror the Hole Punch jacket that released earlier this season. Pricing will be $98 for the Slip ons and $110 for Sk8-Hi. Both will be available in the 3 colors. Stay tuned for updates on the exact release date. pic.twitter.com/UlAIS9mi5w

— DropsByJay (@DropsByJay) June 27, 2020
This week's possible Supreme Vans collection is a recreation of week 10's Hole Punch Denim Jackets and Crushers. The collab will include a Slip-On and Sk8-Hi version of each colorway. So if you copped the jacket, make sure you go for the kicks because the look would be something else!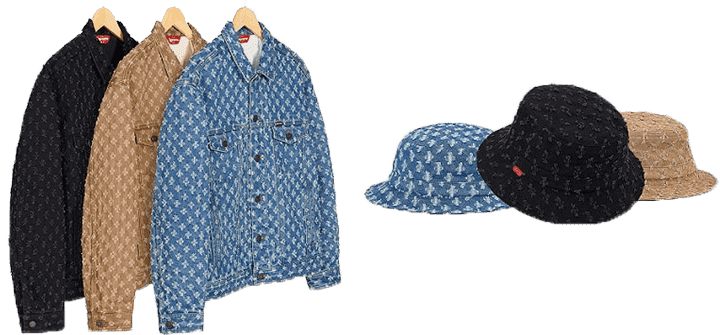 Serape Blanket
Now that the Supreme Vans collaboration is on our list, it's time to check out other interesting items. First, we have the Supreme serape blanket! A serape blanket is not really a blanket, it's more like a shawl. The serape is actually a part of the traditional Mexican garments worn by men. Don't mistake it for a poncho, ponchos have a hole for the head. On the other hand, the serape is a colorful shawl with fringes at the end wrapped around the shoulders. So make sure you keep an eye on this item because it's a must-have!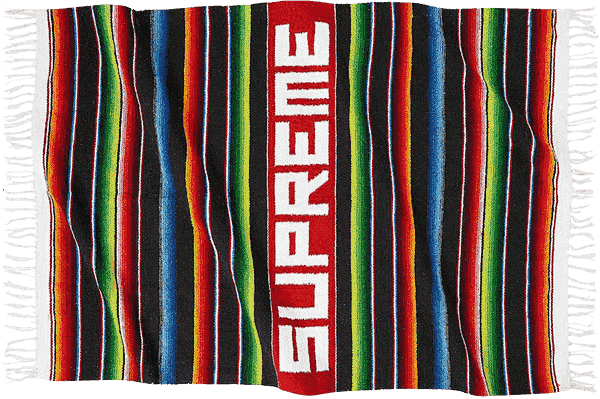 Summer Tees
We previously covered the spring tees lineup, and now it's time to check out the summer batch! There are no pictures for all of the tees yet. However, we already know which design will steal the show!
Motion Logo Tee
Before we get into the details, let's take a second to check out the logo itself! The motion logo is actually inspired by the Goodfellas motion title. The first time we saw this logo by Supreme, it was back in 1998. So it's safe to say that this tee is a classic! So make sure you try to cop instead of regretting such pass.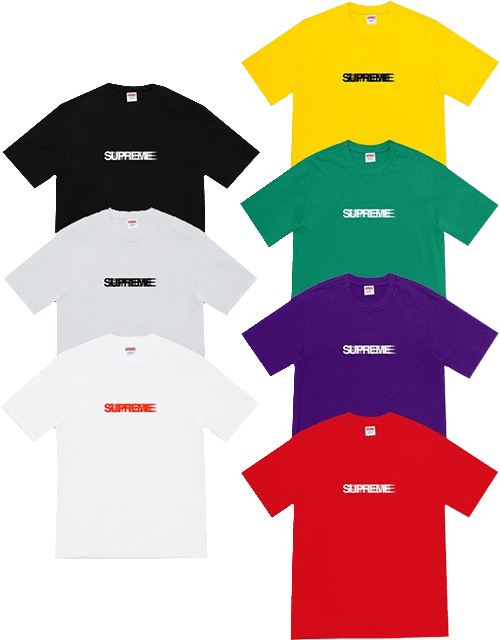 The summer tee collection will also include the following: Split tee, Pitbull tee, Lizard tee, Social tee, Marble tee, Domino tee, and a Killer LS tee!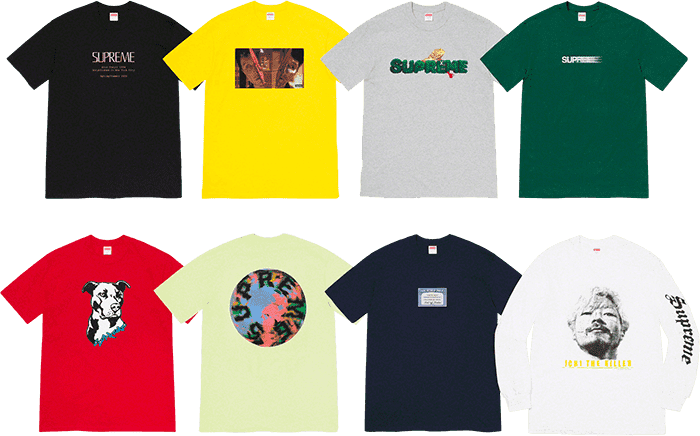 Supreme/ShedRain Transparent Checkerboard Umbrella
The checkerboard umbrella is definitely the type of interesting item we like to cop. So if you're a Supreme accessories connoisseur, this is for you!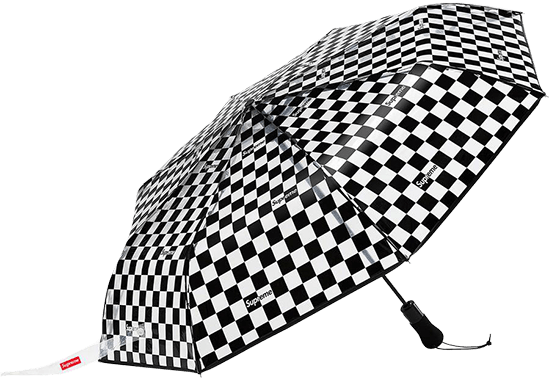 So now that you got the Supreme Vans collab, a serape, and an umbrella on your list, you're ready to take week 18 by storm with NSB! So get ready, because this week is obviously full of interesting items! 
Tags: SS20, supreme, Supreme Accessories, supreme droplist, Supreme tees
Posted in Supreme 0 comments