The Travis Scott Air Jordan 1: Successful Copping

The Travis Scott x Air Jordan 1 Retro High OG
The Travis Scott Air Jordan 1: Features
Colorway: Sail/Black-Dark Mocha-University Red
Retail Price: $175
Resale price: $1,300-$1,426
The Air Jordan 1 is listed as the all-time favorite sneaker according to the Jordan Brand. Other than the fact that Air Jordan 1s are hyped sneakers, the hype Travis Scott Air Jordan 1 is crazy! And that's because it is introduced with a new perspective.
What really distinguishes it from past releases is the enlarged backward Swoosh noted on the lateral sides of the shoe, along with a Cactus Jack tongue badge and hidden velcro pocket around the ankle region.
"These Jordan 1s are just a fresher version of my old play shoes," says Scott. "The colors are from tones and textures of what I saw growing up and remind me of my backyard and playing outside."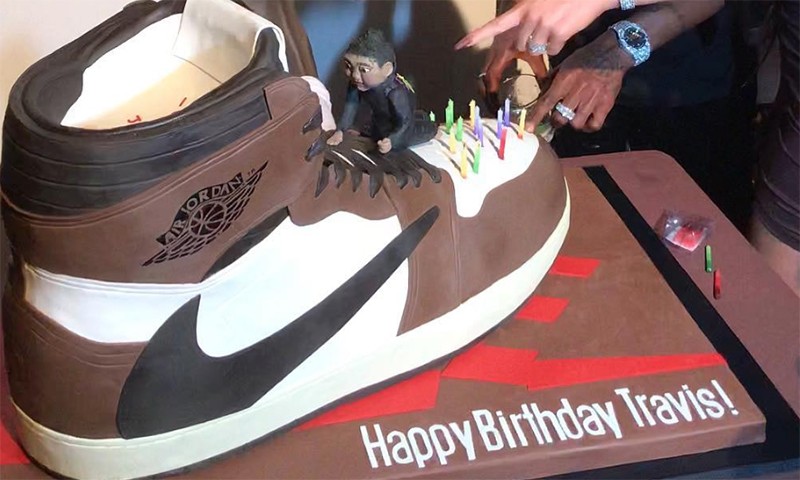 The Travis Scott Air Jordan 1: Release Date
Nike released the Travis Scott x Air Jordan 1 Retro High OG in very limited quantities with official pictures by surprise after Scott's performance at the Grammys on May 3rd. Nike took advantage of the occasion and decided to surprise Travis on his birthday.
This time we can assure you that it will be released on the 11th of May with other accessories like fleece hoodies, fleece shorts, a tracksuit, and tees.
"The apparel collection is just another form of expression and design. It brings the creativity of the shoe to other lifestyles pieces for the brand," says Scott.
The Jordan brand has made it official that the sneaker will be released on the 11th of May on Nike SNKRS and select retailers worldwide.
This Air Jordan will be released in North America, Central America, Europe, and the Middle East, Greater China, and the Asia Pacific. Check NikeNews for the specific release locations.
Be advised that most, if not all shops, will employ a raffle and/or draw in order to buy the shoes. In fact, many sneakerheads copped an L on previous releases.
So if you really want to cop these hyped Jordans, just chill and use a sneaker bot to do the hard work for you. The NikeShoeBot (NSB) is known to be powerful in copping Jordans, and this was proven when the Travis Scott was suddenly released on the 3rd of this month.
Who Should Cop?
Sneakerheads: If you've been one for some time, then you know that this AJ1 is a must cop. And if you're new to the market then a hyped Air Jordan is always a good choice to start with.

Jordan fans: The Jordan Brand is a slam dunk with around 8.6 million followers on social media, and expanding continuously.

Sneaker resellers: Whether you're old or new to the business, copping Travis Scott  Air Jordan 1 would be very rewarding. The resale price speaks for itself.

Copped on May 3rd: If you copped the Travis Scott using NSB, then you already know the feeling and would want to cop next Saturday.
Here are some tweets of the happy people who copped in the past drop.

Well, what do you know? Copping Travis Scott Air Jordan 1 could be your kick start into the sneaker reselling business world.
Stay tuned for official releases, follow us on Twitter @NikeShoeBot and check NSB's power.
Posted in Jordans, Nike Shoe Bot, Sneaker Bot 0 comments