The 7 Tech Sneakers: Beyond Novelty

Tech & Sneakers: What's The Deal
The competition has been on since the 1980s; where mostly Adidas, Nike, Reebok, and ASICS are trying to create the best combination of comfort and style. We're used to having collaborations and partnerships as the main reason behind the continuous hype in the sneakers market. This hype is expected to rise on sneakers which have an added touch of technology.
Technology showed advancement in many fields making life easier for us. It is about time that it invades the sneakers world. Many of us would wonder how innovative and creative would these high-tech kicks be? And to what degree would we buy or use sneakers with technology? Would they be a good choice for sneaker reseller?
Some tech sneakers are smarter than others. Brands like Nike, Adidas, Puma, and others have been trying to create innovative tech sneakers. So we decided to present 5 examples showing how advanced tech sneakers look like in the near and far future. 

1/7- Nike HyperAdapt 1.0
These high-tech kicks are not entirely new to the tech sneakers market. Nike has recently re-released self-lacing shoes at the beginning of 2019 for a cheaper price of $350. It was previously released in 2016 for $720. These kicks are self-lacing tech sneakers created by Tinker Hatfield.
Features
Once you put on these shoes:
They have the ability to lace themselves by contouring your feet to your comfort as triggered by the pressure generated by your feet.
The LED midsole lights up which is battery powered.
By constantly sensing your every move and especially when you're playing sports, these high-tech kicks can adjust the lacing accordingly for the benefit of your comfort.
If you hate messing with your laces every day, it is your best choice for an easy to wear and comfortable sports kicks.
And from the looks of it, having a "1.0" in the name makes you expect that this is one among other upcoming tech sneakers.

2/7- Nike Adapt BB
Unlike the Nike Hyperadapt 1.0, the Nike Adap BB is new and looks different and shows no evidence related to lacing. These shoes have officially gone on sale on February 17th at Nike stores, online, and through the SNKRS app for $350.
Features
Was created to help combat basketball player's issue of wear and tear and overly tight shoes.
You can adjust the fit of this high-tech kicks and even customize the colors of the shoe all from your smartphone using Bluetooth connectivity.
You can even choose the color the tech sneakers emit when in tightening mode.
Once its battery is charged, it would last up to 10-14  days.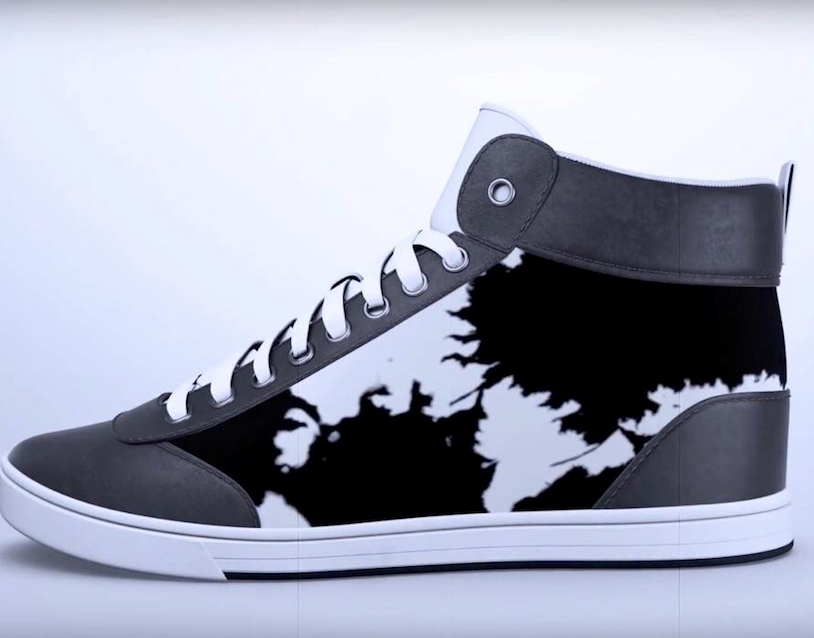 3/7- ShiftWear
ShiftWear is the world's first customizable sneakers.
Features
These high-tech kicks can display almost any custom design you can think of on its surface because of the flexible HD color display on the rear of the outer panel of the sneaker.
You have full access to the screen through your smartphone and so you can customize any design to be displayed on.
You need to charge these sneakers wirelessly. 

4/7- DigitSole
Features
The most digital sneakers of all. By connecting to your smartphone, this advanced tech sneakers can give you real-time feedback and recommendations on your movements and exercise.
It has the following technological advantages:
Accurate tracking
Auto-tightening
Coaching and monitoring
3D walk analyzing
Cushioning and monitoring
Bluetooth connection
Smart heating
Battery power
Ultra-light
Water resistance

5/7- The Puma Fi
Puma is releasing the Puma Fi, short for fit intelligence, as a smart self-lacing shoe to compete with Nike. It is expected to be released in spring 2020 and cost around $330. It is slightly less than the Nike Adapt BB.
"We really wanted to tackle digital technology to bring something into the physical world," Puma's Global Director of Innovation, Charles Johnson.
Features
It is a self-lacing space-aged sneaker with a simple swipe of a finger on the shoe's tongue.
It has the ability to identify the shape of the wearer's foot, for maximum support.
You can also control the shoe through an app via an iPhone or even your Apple watch.  
These tech sneakers can be charged through a wireless charging dock or by swapping out the batteries.

6/7- SpeedForm Gemini 3
Features
These high-tech kicks have sensors installed in their soles. 
With the help of GPS and other smart sensors, they can deliver a wide range of data: miles, jumping, workout plans, route tracking, and jogging metrics and many more.
All the collected parameters can be viewed in a detailed report via the MapMyRun smartphone application.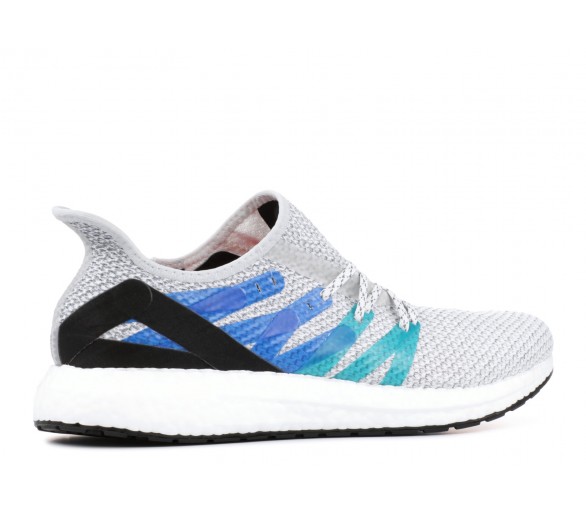 7/7- SpeedFactory AM4LDN
Features
Forecasting what's about to come in the realm of innovative sneakers, AM4LDN from Adidas are slightly a step ahead of the game.
As the name suggests, these sneakers are designed for speed. Constructed with lightweight soles manufactured from state of the art materials, AM4LDN from Adidas will give you the feeling of walking on air.
Targeted at the emerging generation of tech-savvy consumers, high tech sneakers incorporate a dazzling array of innovative features.
They're fast, lightweight, smart, self-adjusting, smartphone connected, we only need to add them a dash of sustainability to grant them the title of 'the sneakers of the future'.

Conclusion
The main two qualities of any sneakers (for fashion or sports) are style and comfort. And these qualities create the hype on such limited edition sneakers. If such hype arises, would there be any sneaker bots out there powerful enough to cop them like the ones present at the moment?
Big sneakers brand are aiming at creating tech sneakers that are not sneakers you're just wearing, but they should become part of your body.
Would we reach a certain point in time where we'll be wearing tech sneakers only, the way we use smartphones these days? How much more technology can we have packed right under our sneakers?