The sneaker industry's wildin' at this point you know. We get it, we get it, each brand gotta what do what they gotta do. But we still didn't recover from the shock of the Adidas x Ye breakup, and we get this now? Nike suspends Kyrie Irving partnership and basketball players who like the line will be devastated. So why did this happen? And what will happen to the sneakers now that Nike dropped the player?
Where Did It All Go Wrong?
There's a lot to unpack here. So kyrie is known for his… less than conventional opinions and beliefs, which is well and good! However, when he shared the link to a movie that contained anti-semitic ideas, people drew the line. Since then, Irving issued an apology on Instagram and Twitter. However, what's done was done apparently, and now Kyrie is receiving heat from everywhere. It's the Ye situation all over again!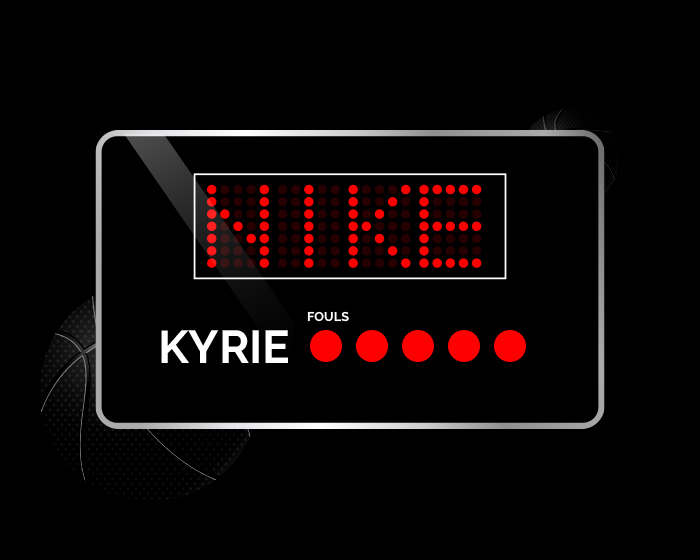 Nike Suspends Kyrie Irving Partnership As a Result?
Before we get into that, we wanna see what else happened. You see, following all the backlash, the Brooklyn Nets decided to suspend Kyrie for at least five games! Mind you, that's no small feat, because Kyrie Irving, along with Kevin Durant, is one of the best currently on the team. (All team stats talk, no opinions here.) So whether or not that's enough, we're gonna find out later on.
And then comes the shocker: Nike suspends Kyrie Irving partnership, effective immediately. And that's not even the worst of it. Remember the Kyrie 8 that Irving himself called "trash"? Yeah well, this isn't dropping anymore! In their statement, Nike said: "At Nike, we believe there is no place for hate speech and we condemn any form of antisemitism. We are deeply saddened and disappointed by the situation and its impact on everyone."
What Happens After Nike Suspends Kyrie Irving Partnership?
The Kyrie x Nike partnership dates back to 2011. The swoosh signed Irving right after he became the no.1 pick in the NBA draft the same year. And in 2014, the first Kyrie silhouette dropped, and the performance sneaker game was never the same. The line was generally pretty sick, and Kyries were among the most popular kicks among players in the NBA. In fact, Irving made around $11 million per year thanks to that partnership.
It's worth noting that the Kyrie x Nike deal was going to expire sometime in 2022-23. And, here's the kicker, they weren't planning on renewing it. So now that this partnership is up for flames (in record time, might we add), what's gonna be people's go-to? Well, we gotta wait to find out.
Luckily for everyone, we still have Air Jordans and Nike's own products. But for that, you're gonna need a Nike bot! With everyone's options narrowed down, demand will go up for certain goods. That means copping your favorite kicks will get harder! So make sure you know your sneaker botting ABCs with this guide before you go in headfirst! Godspeed