Nike SB Medicom Be@rbrick Gives the Blazers a New Twist!
When Nike ends the year, they make sure they end it with a bang. When you drop kicks as cool as the Sean Cliver Dunks, you can't go back anymore! So what better way to keep up with the hype than another feisty collab? The new Nike SB Medicom Blazer is not only feisty but hairy too. Let's check out all the release deets and why you need to add it to your wish list! After all, Nike Dunks ruled 2020, and NSB ruled them Dunk drops! 🔥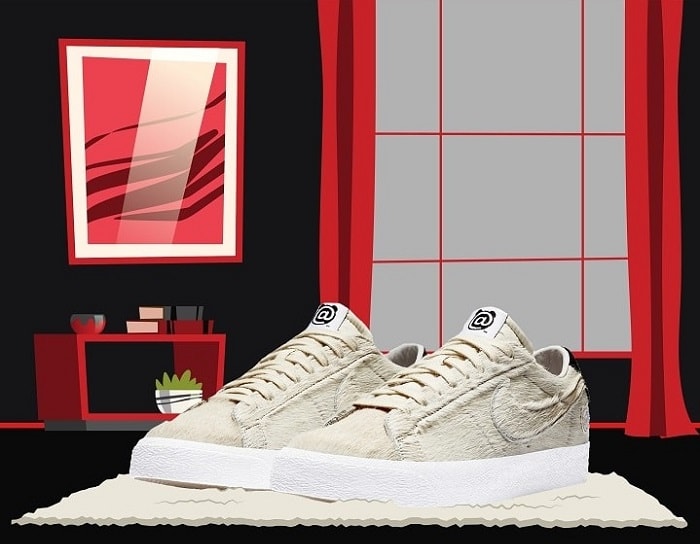 Nike SB Medicom Blazer: The Best End to 2020!
The holidays are always the best time of the year. And when we get cool new kicks it becomes ten times better! Luckily, the new Nike SB Medicom Blazer low isn't anything less than we expect. The new kicks feature a faux pony hair upper in a sail colorway with a dash of black on the heel. That makes almost the whole upper monochromatic, including the swoosh. You can find the Be@rbrick branding on the tongue and the heel. Nike and Medicom toy co-branded the insoles on which you can find cool illustrations.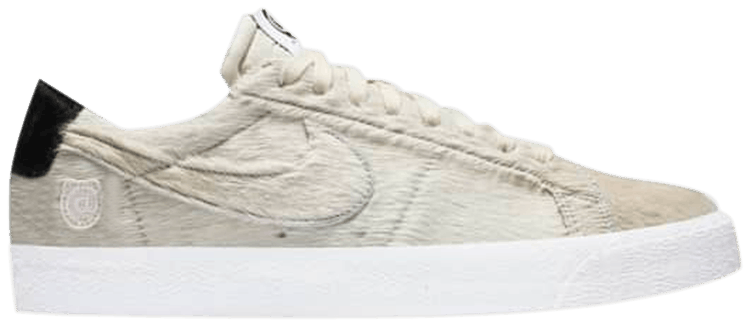 The upcoming Nike SB Medicom Blazer low will drop on December 26, 2020. So for $80, you can end the year in a pretty cool way. Although it's not your usual Nike SB Medicom Dunk, it's still worth the cop! If you miss out on this release, you can find the kicks on the aftermarket, but for much more than $80. Their price will range between $300 and $750! That's certainly a win if you decide to flip them kicks.
Previous Nike SB Medicom Releases
The Nike SB Medicom Toy partnership isn't new by any means! In fact, some of the older collabs are worth a lot in today's sneaker industry; a collector's item if you might. So now we're gonna check the best kicks, one by one. And if you own one or more of these, consider yourself lucky!
Nike SB Medicom Dunk 1
The first collaboration between the two companies was a pretty sick one! The Medicom 1 Dunks dropped back in July 2004 and marked the start of something beautiful. The kicks featured a white and blue leather upper with hints of orange. So really, it's a pretty cool pair of sneakers that are worth a lot of cash on the after-market. To be exact, they're worth around $1,000!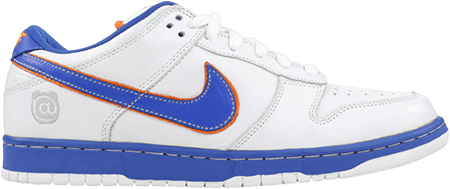 Nike SB Dunk Medicom 2
The sequels usually ruin the first part, we can all agree on that. However, the second Nike SB Medicom surprisingly lives up to the partnership's reputation. We'll also bravely say that it took it a step further because black denim never looked so good! The second pair dropped in December 2004, not too long after Medicom 1. Today, this pretty fashionable pair resells for an average of $2,400!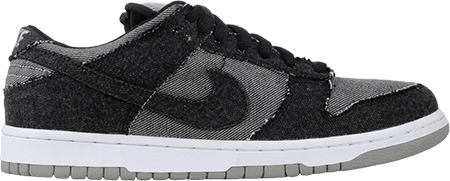 Nike SB Medicom Dunk "Be@rbrick"
This is the latest addition to the Nike SB Medicom partnership. Just like the upcoming Blazer low, the kicks featured glossy black faux pony hair. It also came with matching Be@rbrick collectible toys, available in different sizes. The Dunks dropped in August 2020, for $125, and they currently resell for about $350!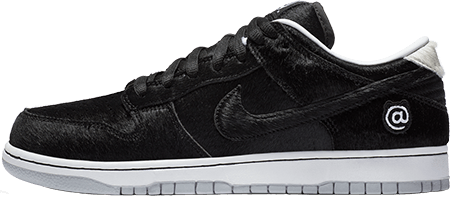 So if we can conclude anything from the history of these sneakers, it's that they're worth their while. Especially once they age, just like every collectible. And they're not bad looking either, so it's a win-win whether you're flexing or riding the resale wave! But if you've got your eyes set on these babies, make sure you check out this cooking guide. It'll definitely come in handy later!
Tags: Nike, nike sb, Nike SB Dunk
Posted in Nike, Sneakers 0 comments