The blockchain is undoubtedly leaving its mark on the modern world. With big brands joining in on the hype, it was a matter of time before it hit the sneaker industry. And naturally, Nike always wants a piece of the action, which they're doing a great job at so far! We're already familiar with the RTFKT studio works from sneakers to CloneX. However, the Nike metaverse is brand new ground to tread! So what's .SWOOSH? And what does it have to offer to its users? Let's find out together!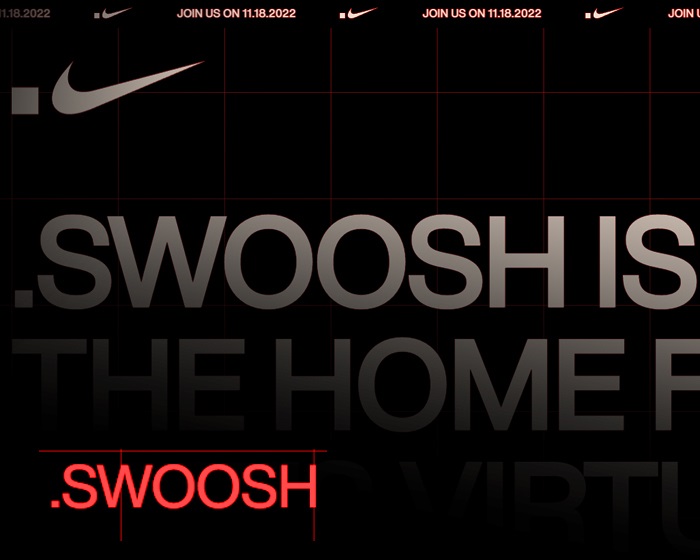 .Swoosh – A Nike Metaverse Platform for the Loyalists
You know how hard it is to catch some drip in the real world, right? You probably took enough Ls on Nike SNKRS to qualify you for the AJ1 Lost & Found drop. But now, Nike is opening new doors to its fans by getting into the virtual world! So, consider .SWOOSH to be a meeting space for all the sneakerheads and Nike fans who have a technological inclination. And to be fair, you don't even need to be a Web3 aficionado to join in on the party.
So what's this Nike metaverse that's taking up news space now? Well, in the words of the website itself ".Swoosh is the home for Nike's virtual creations". And by virtual creations, they mean anything from sneakers and apparel to accessories and collectibles. You'll be able to use those collectibles in games and more! So not only you will serve looks, but so will your virtual avatar, how about that?
What Should You Know About .SWOOSH?
First off, you're probably wondering where the project falls in comparison to RTFKT. Well, Nike cleared that up by saying that these are two different projects. In fact, they credited the RTFKT team because they taught them a lot of what they know now. Again, you don't need any prior Web3 knowledge to enjoy the platform. In fact, you'll get to learn there along the way. And finally, the platform will operate on the Polygon blockchain! Why? Because Polygon's sustainability plan is among the best in the world of Web3!

What Can You Do on the Nike Metaverse Platform .SWOOSH?
This is where it gets interesting. Not only will you be a consumer on there, but you will have the ability to create! So, as a consumer, you'll be able to build your collection of virtual items, flex them, and even trade them. You'll also gain special access to items and the ability to pre-order them! Moreover, as an item owner, you can attend virtual and physical Nike events. And finally, you'll be able to be a creator as well as a consumer, since you can create and compete with the .SWOOSH community!
How to Join the Nike Metaverse?
On November 18, registration opens for everyone interested in the project on welcome.swoosh.nike. However, the project is still in the Beta phase, which means it's gonna be exclusive to some members of the community. So if you get an access code, you're one of the lucky ones! If you don't get it, don't worry, you eventually will when .SWOOSH opens up for more members.
That's not all though, because the platform has a lot in store for you in the future. For example, in December, there will be a community challenge and .SWOOSH education for those interested. And as the new year rolls around, January 2023 will bring with it the first collection drop! So stay tuned with us on the NSB blog for the latest updates on how the project goes. Godspeed