How to Buy a Graphics Card – Scouting the Options for You!
The retail industry is booming, and so is resale. If you were here during the PS5 mania, you'd know what we're talking about. However, we're still feeling the after effect of that demand explosion to this day, and it definitely didn't improve. Resellers enjoyed flipping graphics cards for double and triple their retail price, though. And well, why shouldn't you enjoy it too? That's why we decided to check out how to buy a graphics card and maybe flip it for profit! So if you're thinking about going into the reselling business, here's a foolproof guide to get on the right track!
Graphics Card vs. GPU – What's the Difference?
Before we get into the technicalities, we gotta know the basics. So if you wanna look like you know what's up, you gotta know the difference between GPUs and graphics cards. People use these two terms interchangeably, but they're not the same thing. A GPU (graphics processing unit) is a part of the graphics card, a very important one too. The graphics card is what you actually buy from retailers, and it includes the GPU. In other words, every graphics card is a GPU, but not every GPU is a graphics card.
How to Buy a Graphics Card – Things You Should Know First!
Before you buy a graphics card, you should know a few things. Whether you're getting into gaming or wanna get into reselling, these tips will come in handy! So, when you're gadget shopping, you should:
Know that it's not gonna be cheap.

You know what they say; you get what you pay for. That rings very true when it comes to choosing your graphics card. So if you wanna get the real deal, you can't expect it to be cheap. And depending on your choice, you'll be paying anything between $600 and $1,000.
Know what you want beforehand.

It's a brutal world, retail, especially if you're new to it. So before the drop happens, of GPUs in this case, you should already know what you're going for. On drops like these, speed is key! And you don't wanna waste your precious time doing last-minute research, right?
Make sure the power supply is sufficient.

Okay, if you just wanna flip the graphics card, then you can skip this one. But if you're getting it for personal use, then you should always know how much power supply a graphics card needs to properly function!
Here's How to Buy a Graphics Card!
Use restock monitors.

Resale markets for the desperate.

Raffles, raffles!

Get a pre-built PC and break it down.

Use a GPU bot!
Restock Monitors
It's okay if you missed the last drop, you're definitely not the only one. However, the retail game is all about speed. And if you wanna be fast about your copping, you gotta monitor retailers round the clock. But you can't possibly do that. That's why we recommend joining cook groups. They usually have monitors working 24/7 to alert users whenever a drop happens.
Resale Markets
Ok so, if you're desperate enough, you can try resale platforms. There are multiple places where you can buy graphics cards like eBay, Craigslist, and even StockX now! However, you should always keep in mind that you'll pay many times the original retail price. So we only recommend going that route if you're very very desperate for a GPU.

Raffles Are Your Friends
You could always go for the classic way and play it safe. Or maybe try multiple copping techniques are the same time! One of these techniques is to join raffles in hopes of getting lucky and securing a graphics card. Newegg is one of the retailers that are addressing the supply-demand crisis in a smart way: the Newegg shuffle. That way, the low stock of items will go to the lucky winners, and everyone gets a fair chance!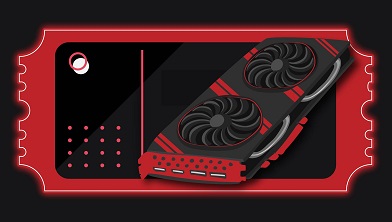 Get a Pre-built PC, and Sell the Parts You Don't Need
If you're not really looking for top-of-the-line, latest parts, you might get lucky with a pre-built PC. Now finding buyers, that's another story, but it's definitely not impossible. But who knows? Maybe it's gonna be your lucky break!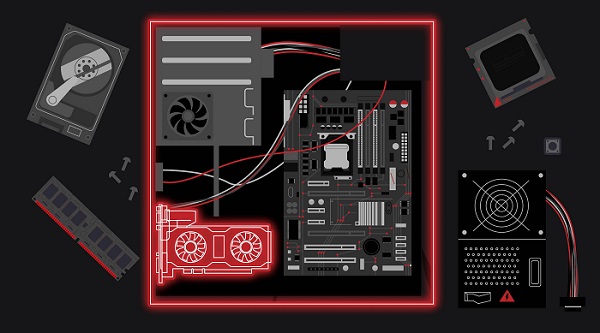 If You Can't Beat 'Em, You Join 'Em – GPU Bots
If none of these things work, you can just give in, at least once! Go buy a GPU bot that will make the whole copping process much easier for you. And even if you don't wanna go into botting full time, maybe you can consider renting a bot! That way, you can get into the reselling industry and bring in that sweet profit. If you wanna read more about retail bots, check this out; maybe you'll change your mind about it all! Godspeed 🔥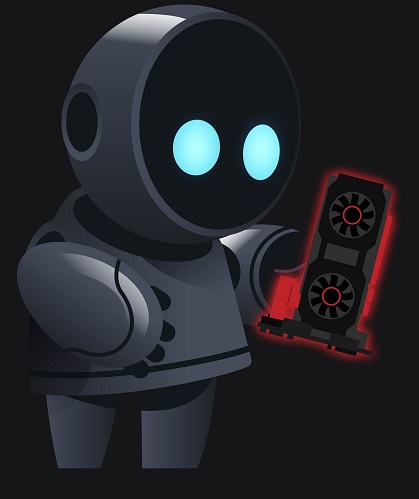 Posted in Retail 0 comments