The DJ Khaled Airbnb – Another Goal to Check Off His List!
So, international DJ and hit album after hit album maker aren't titles enough for DJ Khaled. In fact, the avid "sneakerhead from birth" will add an interesting title to his resume! He decided to become an Airbnb host to celebrate the launch of the We The Best Jordan 5! Pretty peculiar choice, but well, who are we to judge? And mind you, the DJ Khaled Airbnb won't be your usual residence. So if you ever dreamed of waking up to the most exclusive sneakers, now's your chance!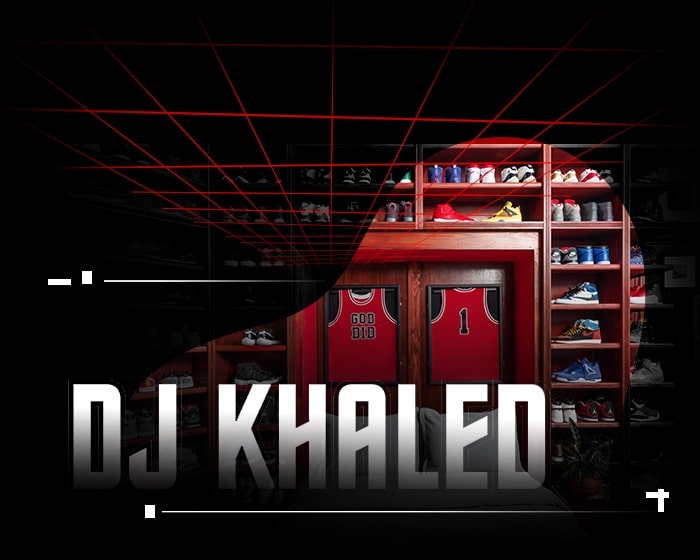 Jordan x DJ Khaled Collab Recap
Allow us to explain what all this fuss is about. So the sneaker industry waited for the DJ Khaled Jordan 5 collection patiently for a while. And now that the release date is right around the corner, DJ Khaled is sprucing it up. The collection will come in Miami-like colorways. And since it's always summer in Miami (kinda), these joints are pretty colorful! But if you ask us, you'll definitely need a sneaker cleaning kit to keep these kicks in pristine condition.
DJ Khaled Airbnb – Another Marketing Stunt?
With Cyber Monday closing in, DJ Khaled is marketing the drop like there's no tomorrow! He actually went as far as to drop song ads in collaboration with artists like Lil Durk and Jadakiss. That's not a joke, you can literally find them on DJ Khaled's Youtube channel! But why stop there when you can go even further? After all, DJ Khaled always operates under the "go big or go home" motto!
For his next trick though, we definitely didn't see the DJ Khaled Airbnb coming. It sounds like a scam at first, but it sure is legit. You see, the famous DJ will open his sneaker closet in Miami for two nights, and you can crash there! In fact, all the exclusive sneakers you can dream of surround the bed the guest will sleep on. And in addition to all that, the guest can have access to the lounge area that includes a pool.
DJ Khaled Airbnb – What You Need to Know
How much will the DJ Khaled Airbnb stay would cost though? Well, it's just $11 per night! However, the guest has to pay for all the transportation fees to go to Miami, Florida. And in addition to crashing in DJ Khaled's sneaker closet, the guest will get a pair of the new Jordan 5s as a gift. Moreover, they'll get a handwritten note along with dinner from The Licking, DJ Khaled's restaurant!
Now, in terms of bookings, those will open on November 29, 2022. However, the two-night stay will take place on December 5 and 6. If you wanna read more about the rules and so on, click here. But in case you're looking for more sneaker news, then our blog is here and ready to keep you up-to-date! Godspeed