The Affordable Sneakers Guide of 2019!
Sneakers are one of the essential items a person can own and wear almost everyday. The sneaker industry has been booming for many years now. With this popularity comes the fact that most of the really good sneakers are in fact expensive. And how many times did you need some beaters or just some cheap sneakers that won't break the bank but couldn't? Worry no more, because we've compiled a list of the best affordable sneakers you can own for under $200 in 2019!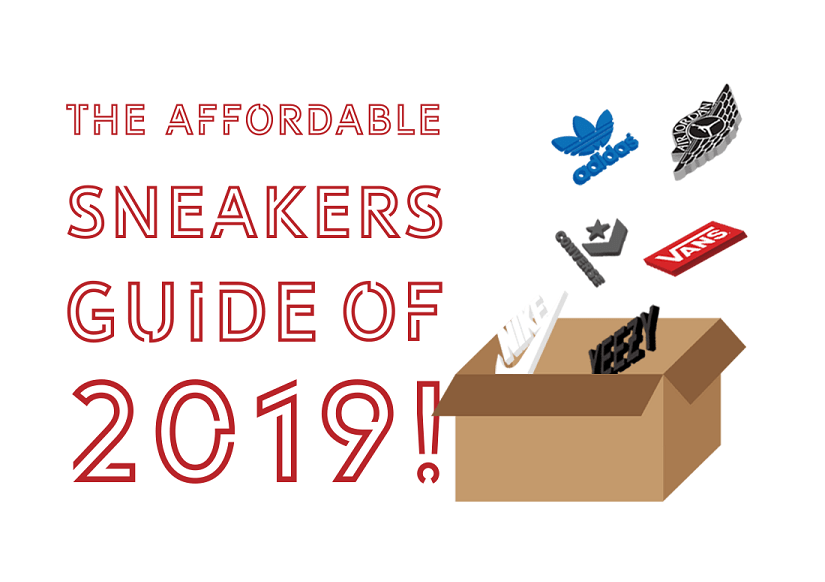 Under $200 You Say?
Adidas Ultra Boost Black Orchid
Ultraboost is on the list of kinda cheap sneakers this year and every year. Adidas did not claim that these kicks are "The greatest running shoe ever" for nothing you know. The Ultra Boost is one of the most, if not the best, comfortable running shoes to ever be manufactured. Originally, the kicks retail for $180. However, you can now get the Black Orchid Ultraboost (which is a very pretty colorway) for an average of $120. Quite the catch, but if you don't like this particular colorway it's no problem! There are many different ones that you can get for less than $200 and even retail price.
Nike Air Force 1 Low Script Swoosh Pack
Are you really a sneakerhead or even a sneaker fan if you don't own a pair of the iconic Air Force 1? In 1982, Nike came out with the Air Force 1 but was planning on discontinuing the line in 1984. However the shoes became popular very quickly which made Nike decide against discontinuing it. The AF1 Script Swoosh pack, which retails for $110, is one of the popular colorways, and now you can find it on the resale market for a very good price considering how cool it is! If you're digging this colorway, better hurry and get a pair because its resale value is picking up!
Adidas NMD R1 Primeknit Ash 
The Adidas NMDs were the shoes when they dropped. Today, they're still one of the best kicks out there! It's even the most tagged sneaker on instagram. Maybe they lost some of their hype in 2019, but hey! That's good for you! You can now buy the NMDs on the resale market for a very reasonable price. The NMD R1 Primeknit Ash is a very toned down colorway with a monochromatic grey upper. This colorway currently sells for an average of  $127. If tonal uppers are not your cup of tea, there's plenty of other affordable ones!
Air Jordan 1 Retro High OG "Gym Red"
The all time crowd favorite has actually made it to our list! The Air Jordan 1 is the first baby of the Jordan x Nike long collaboration! The original shoes cost Michael Jordan and Nike $5,000 for every game he played wearing them because they violated the league's rules! The AJ1 usually has a high resale value on the resale market. But this particular colorway, the "Gym Red" made the cut and can be purchased for as low as $105 (if you have the right shoe size though).
Air Jordan 6 Retro "Infrared" 
Air Jordan 6 is, personally, one of the best silhouettes that Nike and Jordan Brand came up with. The "Infrared" colorway is catchy in every way. The striking contrast between the black swede and the red accents are a mood on their own! The best thing about these sneakers? You can actually get them for less than $200 here! 
Air Jordan 4 Retro Cool Grey
We know what a pain it is to get your hands on some cool Jordans for retail price. Well now we've got an affordable AJ4 for you! The AJ4 is a very nice colorway that you should have in your closet because, well, it goes with everything! The best thing is that you can get it on different platforms for almost its retail price ($190) or even less!
Adidas Yung-1 Off-white
Eager to jump on the ugly dad-shoe train but can't afford them because they're all ridiculously priced? Adidas has the answer for you: the Adidas Yung-1. This shoe's design resembles the Yeezy 700's with the same bulkiness and comfort but much much cheaper at $120. You can find the Yung-1 on the resale market for less than half its original price at an average of $55!
Affordable Sneakers: The Classics
The timeless classics that you don't need a sneaker bot or a resale market to own. To get any of these kicks all you have to do is just go down to the closest retailer and buy it! But we must honor them and put them on this list because they will always be timeless pieces and available to everyone!
Vans Old Skool Black Canvas
We've got all the instagram influencers and bloggers in 2018 and 2019 to thank for this one! The black vans old skool might not be a 2019 sneaker but it sure made its way into it. You can simply find these kicks at any retailer or the Vans website for $60 only.
Adidas Superstar Cloud White Core Black
It is natural to find the classic Superstar on this list or else, it just wouldn't be the same. Who hasn't owned at least one pair of the iconic adidas shoes at some point of their life? The upside of these shoes is that we always have different options and they're always there! You can also find the Superstar for a lot less than retail price on the resale market, because why not?
Converse Chuck Taylor All-Star Black
Does anybody NOT know the famous Converse x Chuck Taylor collaboration? It is the mother of all collabs and paved the way for all the collabs to come. The legendary collaboration started in 1923 and is still going strong to this day. Our chosen kicks for this article are the Hi Pony Hair Camo Chucks (Don't worry though, it's faux pony hair). You can get these well-known and well-loved shoes from any Converse store or the Converse website for $55. 
Yeezys Under Retail: Not Very Cheap Sneakers But Worth The Investment!
Okay, okay. We know we said that it's an under $200 list, but finding Yeezys under retail price is a once in a lifetime occurrence! Yeezys are almost never on sale. And honestly, do they really have to go on sale when people are willing to pay double and triple their original price for them?
Yeezy Boost 700 "Inertia"
The "Inertia" 700s are one of the crowd's favorite Yeezy 700s. With the greyish upper and hints of orange on the midsole, the shoes will turn heads whenever you wear them. You can find some of the sizes that sell for less than the retail price!
Yeezy Boost 700 V2 "Hospital Blue"
The pair of kicks that teased the sneakerhead community with a different initial colorway! However, the Hospital Blue 700s dropped in, you guessed it, a hospital blue upper. That didn't put off the sneakerheads though, and they bought it! However, now you can get lucky and purchase the kicks for retail or even less.
Yeezy Boost 700 "Analog"
The Yeezy Boost 700 Analog is a shoe that goes with everything you might want to wear. It dons a light colored upper made of several shades of off-whites. It's also one of the best ugly dad-shoes. Ironic. The best part? It's available on the resale market for less than retail or about the same price as retail.
And because most of us can't afford Yeezys at resale or even under retail at times, you can go back to the Adidas Yung-1 we mentioned earlier!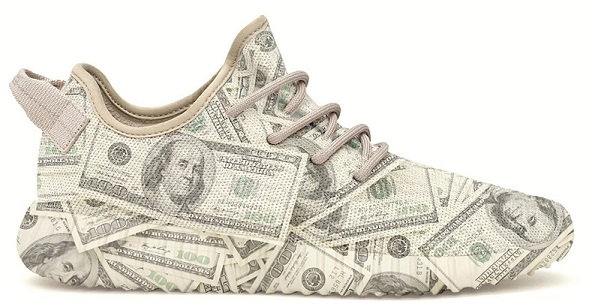 Finally, the sneaker industry always has a loophole for you to go through if you don't want to lose all your savings on a sneaker! Affordable sneakers have never been easier to get. And until we can afford more expensive alternatives, cheap sneakers are our friends!
If you're looking for hot kicks to buy in December, you should definitely check out this month's releases!