This year, the lunar new year celebrations are going above and beyond! In fact, the Year of the Rabbit is exciting enough to keep us intrigued. After all, the Nike and New Balance collections are certainly raising the bar high! So, will the Adidas CNY pack rise to the challenge? Let's check it out and see if it does. Beware though, the kicks might be too fluffy for the weak of the heart! And speaking of Adidas, did you see the 350 V2 Granite? If you still haven't, check it out here.
Melting Sadness – Bringing Some Color to Your Lifestyle
Who said that colors and colorful characters were only for kids? Well, the Chinese brand Melting Sadness took it upon itself to bring back that whimsical feel we have inside! And if you go to the brand's Instagram page, it's all about colors and five bold characters: Karoro, Babo, Kuka, Best, and Messy. The brand is a breath of fresh air in a world where nudes are taking over! And that's probably why the Adidas CNY pack comes in collaboration with Melting Madness. After all, it's Karoro the bunny's year, so what better mascot can you need?
Melting Sadness x Adidas CNY Collection
The upcoming Adidas CNY pack will offer a tribute to the Chinese New Year celebration as well as the year of the Rabbit! It will include 4 pairs of sneakers: 2 Superstars and 2 ADIMATICs. Although not extensive, the collection is certainly serving some looks!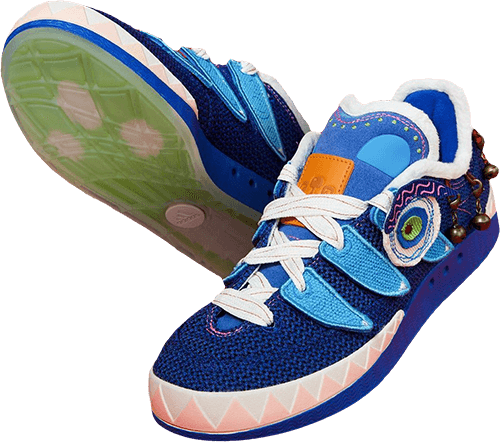 The Adidas ADIMATIC colorways are a nod to the traditional Dragon and Lion dance. The two available colorways will be orange and blue, with a woven upper and cute additions. But the coolest bit about these babies is the detachable little bells on the collar! And finally, a zigzag pattern on the toe area looks like sharp teeth. So all in all, the kicks are pretty cute and look like collectibles.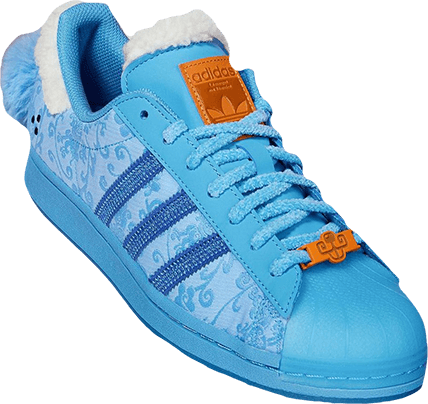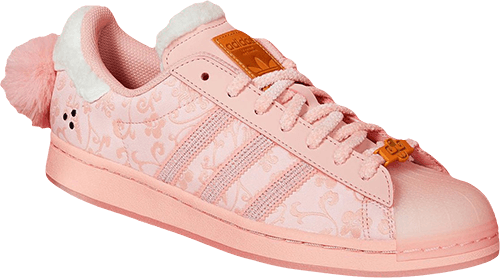 Next up, we have the blue and pink Superstars that took Year of the Rabbit literally, to say the least. In fact, the heel and tongue lining feature some white fluff, in addition to a rabbit tail on the back. And finally, three black dots on the heel are a nod to Karoro's cute face spots. Now, we wouldn't expect people to go out with puff balls on their feet, but they're definitely worth adding to your collection.
Will You Buy the Adidas CNY Pack?
Although we don't have an exact release date, we can expect the collab to coincide with the start of CNY (January 22, 2023). And as for their aftermarket value, the 2022 collab can get you some decent profit. So it's kinda safe to assume that you can make a bit of side cash by flipping these babies! But make sure you stay alert for any news on our blog. And if you wanna be extra sure not to miss limited edition drops like these, make sure you get yourself a sneaker bot! But don't go looking too far, because we have a list of the best sneaker bots right here! Godspeed