We already took a look at what Nike and Jordan have to offer for 2023's Lunar New Year here. But we all know that New Balance upped their game a lot in the last few years. In fact, they slithered their way into our list of the best 2022 sneakers! That's why it shouldn't come as a surprise when news of the New Balance Lunar New Year pack got out. So, let's check out what the upcoming collection has in store for us!
New Balance Lunar New Year – The Lineup
If we have to use one word to describe this collection, it would be "understated". The collection is pretty simple in terms of colors, but the silhouettes are great picks. They're lowkey fan-favorites, no matter how much we all try to deny it. The phase where we used to make fun of New Balance kicks because they're dad kicks is long gone. After all, dad shoes came back in fashion and totally owned the industry! So, now that we're ready to confess our love for the silhouettes, let's check them out!
New Balance 550 – Sea Salt and Driftwood
The 80s kicks secured a place among the most popular kicks in the industry. You'll get the appeal if you like the Adidas Forums and Nike Air Force 1s. They're comfortable, nice to look at, and easy to style! It does help that many brands chose this silhouette as the subject of their collaboration. Both colorways, which are self-explanatory once you see them, will retail for $130. Now, if you're lucky, you can flip the pair for about 2x its retail price. So be smart about your copping!
New Balance 574 – Crimson and Grey
If you like to be bold while keeping it classic, the New Balance 574 is the perfect pair for you. You can keep it simple with the grey pair, or go all out with the crimson-red colorway. These babies will retail for $100. Of course, they all are dropping today, so make sure you get your pair or wait till you buy it on the resale market.
2002Rs Will Always Have a Special Place in Our Rotation
Are you looking for a pair of sneakers that can handle your daily routine while still looking decent? Well, the 2002Rs are a great option for that, and New Balance knows it. Although they're not what resellers would call hype sneakers, they're definitely popular. And let's be honest here, the protection pack kinda has a soft spot in our hearts. Anyway, three colorways are available to purchase for $170, and they're Earth, Concrete, and Lilac!
Last But Not Least, the 9060!
This one is a perfect shoe for those who have a knack for kicks like Balenciaga's Triple S. The New Balance Lunar New Year 9060 Timberwolf Grey is a bulky pair that you should totally cop. However, you'll have to pay $160 in retail if you're serious about copping the kicks!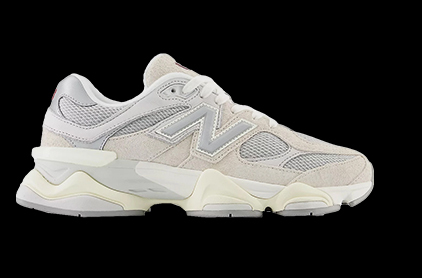 Finally, the New Balance Lunar New Year pack will include apparel like hoodies and crewnecks. So you won't have to worry about styling the whole thing. The whole thing is currently available on the New Balance website to cop. Be careful though, you might end up buying a lot more than this collection! And if you don't wanna miss another drop, make sure you get yourself the best sneaker bot you can find. Of course, you don't need to look too far, because NSB is right here for you! Godspeed