Unless you're a collector who doesn't mind paying a ton of money for kicks, you definitely have a budget whenever you go sneaker shopping. Now let's face it, when you're young, you usually have little to no income! And even as an adult, not everyone has the means to invest in flagship sneakers like Air Jordans and such. That's where the takedown model shoe comes in! Sadly, most people look down on these silhouettes. But today, we're gonna show you why takedown models are actually not a bad idea!
What Is a Takedown Model?
Every season, the industry and sneaker brands introduce new models, aka flagship models. These releases usually feature the latest sneaker technology and designs. Now, while this sounds very tempting, these kicks usually come with a hefty price tag. Sadly, not everyone can afford these kicks, especially when it comes to basketball. So, the alternative is what we call a takedown model shoe.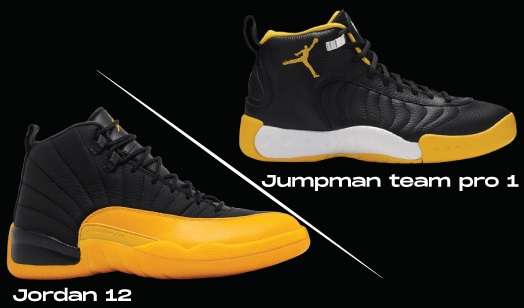 Takedowns usually target entry-level sneaker shoppers. In other words, if you're just starting out in the industry, or you're a kid who's starting a sport, this is for you. The kicks are an affordable alternative that features all the details that make a good sneaker… good. And when it comes to design, takedown models feature similar details to the flagship counterparts.
Why Do People Look Down on Takedowns?
Well, in today's industry, it's all about what and how many pairs you own. How much did you pay? Are these signature kicks? F&F sneakers? In other words, the sneaker industry is more about the hype than performance. And because of that, many people believe that takedown kicks are of a much lower quality than flagships. (Breaking news: they're not.) In other words, flagship kicks don't make you a better athlete.
Are Takedown Model Shoes Worth It?
If you're an entry-level athlete or just want kicks on a budget, a takedown model shoe is what you need.  So if you're in it for the money, takedown kicks are not for you. They're a good alternative, with good technology that you can own without breaking the back. And you can get these babies for kids, especially since they easily grow out of their shoes.
Now, to sum everything up, takedown model kicks aren't the enemy. They're just an affordable alternative to flagship sneakers. And well, they make sneakers more accessible to people and athletes from different backgrounds. So the next time you come across someone rocking these babies, maybe show a little more love! After all, unless you're a hardcore sneakerhead, you wouldn't know the difference between AJ1s and Dunks. Blasphemy, right?
Anyway, if you're just getting into the industry, we're gonna lend a helping hand! Our blog has all the latest sneaker news and some very helpful guides. Who knows? You might go on and become a sneaker collector in no time! Godspeed.