This Week We Honor Inclusivity with a Supreme Lipstick!
Alright, peeps, we're back and kicking with the regular weekly Supreme schedule. Last week's most successful items were naturally the Chair and the Nike collaboration! So let's take a look at this week's items and check out the most hyped items. From a Supreme lipstick to a power station, this week is lit! Oh, and speaking of lit items, Nike Dunk Lemon Wash drops tomorrow.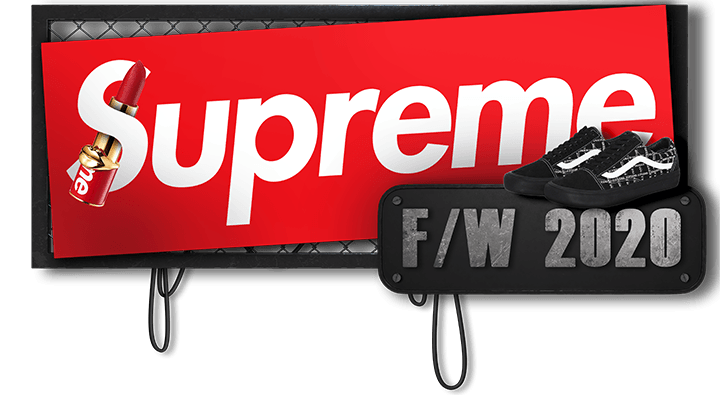 Supreme Week 3
Supreme Lipstick
We know the streetwear giant doesn't have low standards at all. In fact, they often shoot for the stars. And this time, we actually have a star collab from another industry. Just like streetwear and fashion, the beauty industry is one of the expanding industries. In fact, if you go on Youtube and simply type "makeup tutorial", you'll literally find thousands of videos and hundreds of artists. Now let's talk about Pat McGrath. Vogue considers her the most influential make-up artist in the world. The ladies, even if not really into the industry, definitely heard of her. So when a streetwear giant and a make-up giant team up, what do we get? The Pat McGrath Supreme lipstick!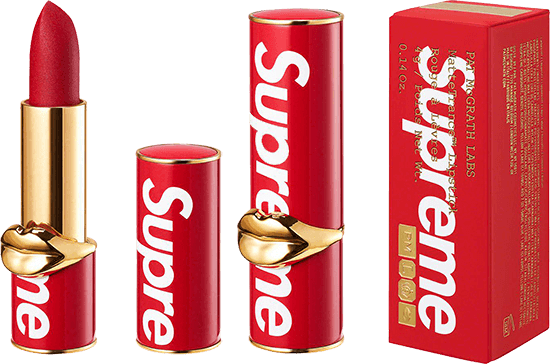 The Supreme lipstick may look cute and interesting, but it's much more than that. It's Supreme acknowledging the presence of the ladies in the streetwear scene. And we already said that Supreme is an inclusive brand (more on this here) so the Supreme lipstick is that inclusivity seal. So come on ladies, join the fight! However, if you can't get your hands on this one, check out Pat McGrath's website. You'll find the same packaging, just without it being a Supreme lipstick, and we know well that the Supreme branding is money. So, instead of the usual $38 price tag, the Supreme lipstick will probably retail for $60+!
Supreme Mophie Powerstation Go
After the Supreme lipstick, we'd love to get our hands on the new Supreme Mophie collab. The Powerstation Go is the definition of multitasking. It's a car jumper, power bank, and floodlight simultaneously. You can charge your phone and your laptop with the USB-A and AC outlets. Moreover, you have the option of charging your phone wirelessly! The bonus point though? Just like the Supreme lipstick, it's the branding that makes all the difference in the world!

Supreme Vans
Vans sneakers are season regulars by now. Last season's finale was an exciting pack to match previous jackets. What are this season's kicks all about? First of all, we're getting two different silhouettes. Secondly, each silhouette will be available in three different colorways. The Old Skool Pro and Half Cab pro will each be available in black, blue, and white. We can see the Supreme branding all over the kicks. And who knows, we may get some matching apparel soon!


Collage Logo S/S Top
We know it's soon gonna be too chilly for a tee, but you can just throw a jacket on. Problem solved! The new Supreme tees will feature a collage of letters. It kinda reminds me of the threat messages people get in movies. Why not rock these letters yourself! Moreover, you can choose from different color options + camo! So it's definitely on our everyday tee list.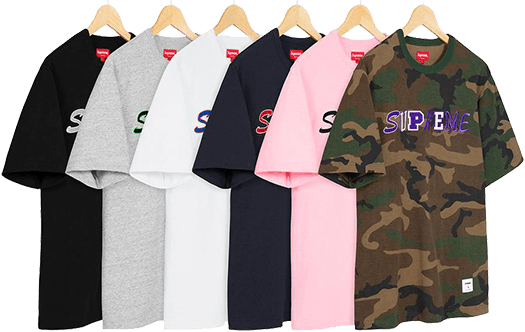 Supreme Small Bogo Sweater
A box logo, whether small or big, is a head-turner! The all-cotton sweater is a must-have for the kinda cold weather of the fall season. If you inspect the sweater closely you'll find the Supreme logo low-key embedded in the sweater! So make sure you go for it, who knows when your next chance is going to be?

Penguin Fleece Jacket
Ever feel like you need a hug but can't get it at the moment? Well, how about a dozen penguin hugs? That's exactly how it will feel like when you snuggle into this penguin hooded jacket. So you can literally feel like you're in the southern hemisphere.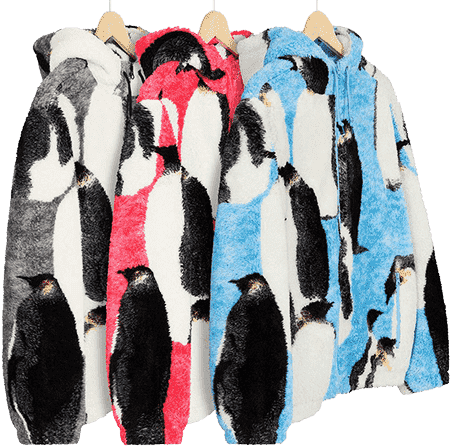 NSB and Your Supreme Lipstick!
Now that we know what this week's droplist is all about, you better get your bot ready for the cop. And NSB won't disappoint. With our constant updates and improvements, you'll cop with your eyes closed! Good luck and happy cop!
Supreme FW20 Week 2 with NSB2.0

Users were able to 'Sit Back' while NSB got AUTO checkouts using FULL REQUEST mode! A great feat to be achieved by Week 2 🔥

We will continue optimizing our solution for maximum chances of success every week 📈 pic.twitter.com/gcRzEHiqe1

— NSB Bot (@NSB_Bot) September 3, 2020
Tags: FW20, supreme, supreme droplist, Supreme tees
Posted in Supreme 0 comments