Nike Space Hippie: Dropping SOON for The Umpteenth Time!
It's 2020, and Nike is all about the sustainability of their products. That train of thought probably was the reason we have the weird, yet awesome space pack! And here we are, two months later, with new Nike Space Hippie colorways dropping, again, for the god-knows-how-much time. However, we also have another recycling-inspired pack of classic silhouettes that we absolutely love! So let's check them out together.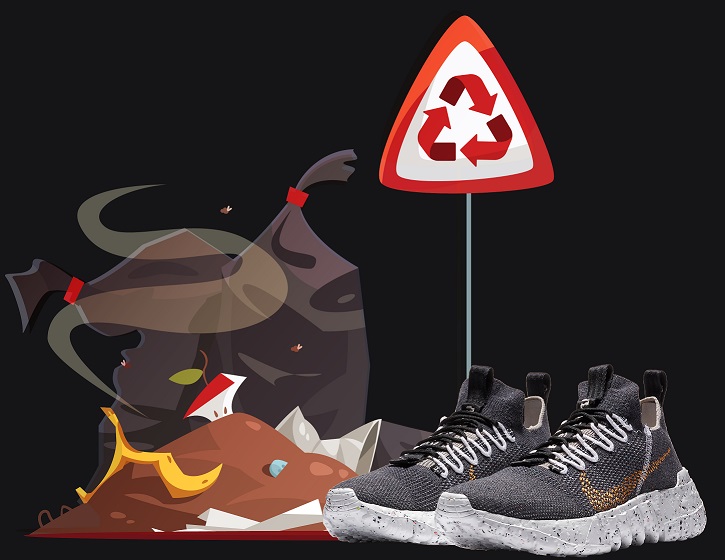 Space Hippie #82646… This Is Trash
No really, it IS trash. So according to Nike, the whole Space Hippie line is made of the "space trash". Most of the Space Hippie is made of recycled materials of previous sneakers. This goes in line with Nike's "Move to Zero" sustainability goal. So if you're looking for cool-looking environment-friendly kicks, we gotchu.
Nike Space Hippie 01 "Black Wheat"
We're not judging the older colorways, but let's be real now. We're absolutely loving the new black "Space Waste Yarn" upper. The contrasting white midsole with multicolor grind scraps completes the awesome look. Now since the kicks don a swoosh with a wheat color, they would be great to rock this fall! The Space Hippie 01 will drop on August 20, 2020, for $130. And they currently resell for an average of $849! So copping for retail is a pretty good idea now huh?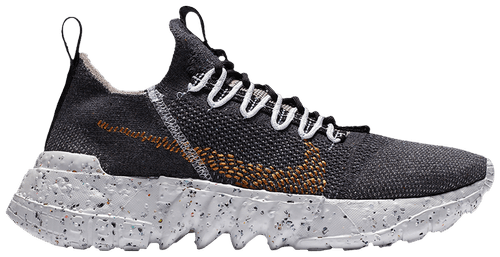 Nike Space Hippie 04 "Light Arctic Pink"
The fourth installment of the fourth Space Hippie is dropping in men's and women's sizing! The knit upper comes in pink and grey, while the midsole keeps the same colors as the previous colorways. If you missed the early release on Eastbay, you can still catch the Nike release on August 20. The kicks will retail for $130, and resell for a starting value of $174.
Sustainability Is More Than Just A Sneaker Pack!
The Space Hippie pack and kicks to follow are revolutionizing the concept of sustainability in the sneaker industry. However, Nike is not stopping there, they're taking classic silhouettes and dressing them in recycled materials. And this is how the "Recycled Canvas Pack" was born. We can expect the pack to drop on August 20, 2020. Now let's take a look at the one by one!
Nike Air Force 1 "Iron Grey"… Plus One!
The pack includes two Air Force 1 colorways! One in a grey canvas upper, and the other in a greenish-grey color. Meanwhile, the midsole and outsole offer the same tiny multi-color speckles we can find on the Space Hippie soles.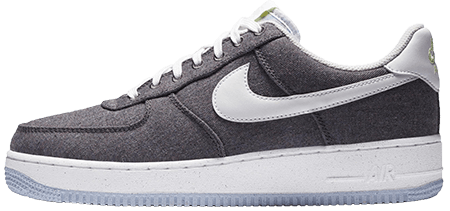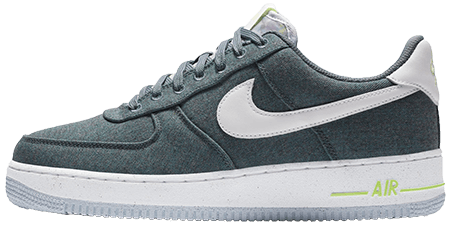 Air Max 90
When we say Nike classics, the Air Max 90 definitely comes to mind. That's why they decided to do an environment-friendly spin on it! And let's just say, this is one hell of a pair with the upper dressed in many shades of grey (pun intended)! The kicks will retail for $140 and resell for $204 on average.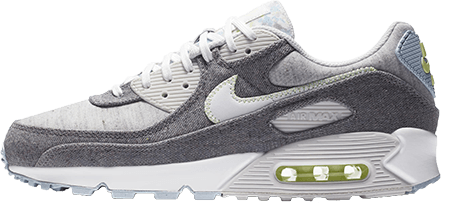 Air Max 95
I mean, the Air Max line definitely offers a lot of crowd favorites through the years. And if anything, the Air Max 95 is definitely that. And what's better than a layered shoe? A sustainable pair of multi-layer shoes! And even better, the layers come in different colors so you don't have a boring pair of kicks.
Nike Cortez 
The OG modern running shoe by Nike. It's only fitting to dress the 1972 shoe in the latest designs and breakthroughs! So here we are, Nike Cortez gets a sustainable upper while staying true to its origins. Fun fact: Forrest Gump receives the Nike Cortez as a gift and then went off to run across the country!
Nike Daybreak
Another streetwear classic, if originally dropped back in 1979. If you wanna read more about its history, check this out. The nylon upper kicks are coming back with a vengeance in a grey colorway and a deconstructed attitude!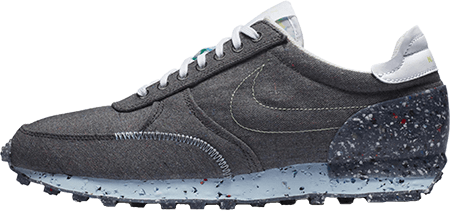 Cop Sustainably With NSB!
We love us kicks that are environmentally conscious. What we love more though, is a bot that can help us cop them consistently! And this is where you need NSB. It's the bot you wanna have if you want a consistent streak in successful cooks. And keep it locked on our twitter for a chance to win your own copy!
https://twitter.com/NSB_Bot/status/1291483883641417728
Tags: Nike, Nike Air Max 90, Space Hippie, Sustainability
Posted in Nike, Sneakers 0 comments