Ahh, basketball, where it all started, and where it all comes back. As we rounded the best basketball shoes on the market, we realized that some kicks look similar. And while that might be because it's the same brand and could be an honest similarity, it got us thinking! Ja Morant's first signature kicks certainly have some similarities to LeBron's latest installment. So, let's do a quick Nike Ja 1 vs LeBron XX comparison, shall we?
Nike Ja 1 – Starting Off the Signature Line Right
Nike dubbed these babies "the Gen Z shoe" since Ja Morant is the first Gen Z Nike Athlete. Naturally, the design features state-of-the-art sneaker technology! From the Zoor Air unit at the forefoot to the midfoot lockdown system, the kicks are here to serve the players. Moreover, the outsole features a herringbone pattern for better traction. These babies dropped in April 2023 and retailed for $110.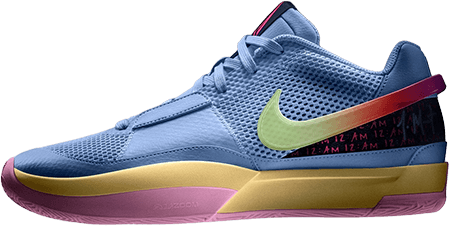 Although he's a very promising player though, his career is full of controversy and suspensions. For example, he was suspended for brandishing a gun during an Instagram Live, but he has a previous suspension for flashing a gun in a club. And another controversy was that he allegedly punched a teenager during a pickup basketball game. So, although we love how promising he and his Nike partnership is, will he be as problematic as Kanye was before?
Nike LeBron XX – A Shoe for the Next Gen
Although he's a millennial himself, LeBron James had the next generation of players in mind with his latest shoe. The 20th silhouette is pretty different than his previous releases. How? For starters, the kicks are low-top. But that's not all, because the forefoot features a Zoom Air unit just like the Ja 1. Moreover, the outsole features a multi-directional herringbone pattern. Again, this provides awesome traction making the player's movement easier. These babies dropped in September 2022 and retailed for $200.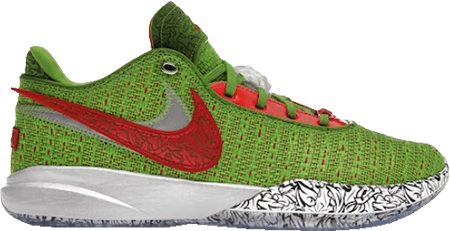 It's worth mentioning that LeBron James is only the second basketball player to sign a lifetime deal with Nike. The only one before him is Michael Jordan, with Kevin Durant signing a lifetime deal in 2023. So all in all, LeBron has had a great run with the Swoosh, and we can't wait to see more!
Nike Ja 1 vs LeBron XX – The Verdict
If we're honest, both kicks are pretty similar when it comes to performance and looks. However, if you're shopping on a budget, then Nike Ja 1 is definitely the shoe for you. And it's kinda impressive that for $110, Nike crammed some really good tech. If you want, the Nike Ja 1 feels like a takedown model of the LeBron XX. But we really can't wait to see what the future hold for Ja Morant and his sneaker line!