2021 is going at an even faster pace than 2020, that much we all realized soon enough. But what happened in the sneaker industry so far? Well, time for a quick update because we can smell some tea unfolding! We're just kidding, it's just that the Kobe-Nike partnership seemed to be going very well. However, now we have news of a possibility that Mamba shoes will be a thing in the future? Will it be as bomb as Yeezy Brand? Let's check out all the details here!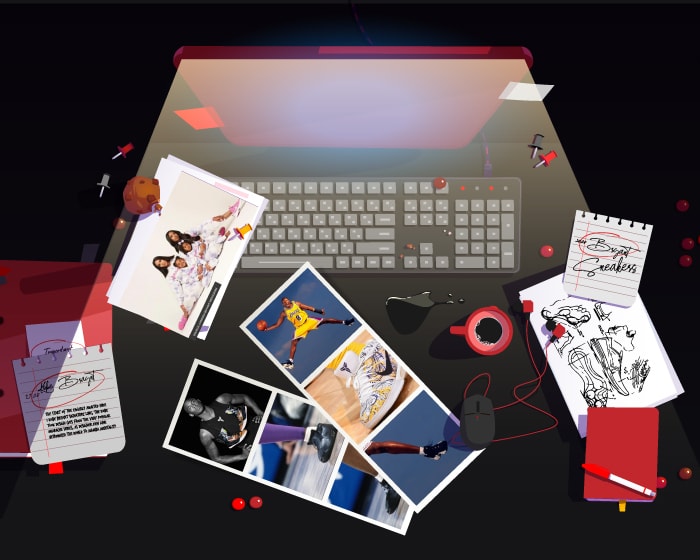 A Brief History of Kobe Mamba Shoes
Before we get into the latest news, we'd like to go down memory lane and remember Kobe's epic collabs. It started with Adidas in 1996 and ended with Nike in 2021. But what happened throughout all these years? 
Adidas Era (1996 – 2003)
We can't argue that Kobe Bryant was a pretty influential athlete and person since day one. But his introduction to the sneaker industry happened through Adidas! And honestly, the kicks made history, and not because they looked good. Although one was cool, the others actually made it to sneaker lore because of how ugly they were. The kicks were Adidas Kobe Bryant KB8, KB8II, the KOBE, and KOBE TWO. KB8 was a pretty decent pair of sneakers. But KB8II is like this horrendous mix of Yeezy 500 and a bulky pair of kicks. 

The design behind the KOBE was the Audi TT. And really, it wasn't bad, it was even pretty to look at, at some angles. But the KOBE TWO? We can't really explain that man, if it ain't broke, why try to fix it? I mean, even Kobe himself hated this one and went back to the first model. On the other hand, the kicks were pretty influential in a way or another. Oh, and we got some bomb commercials!
Nike: The Mamba Shoes Dynasty (2003 – 2021)
Right after buying out of the Adidas contract, Nike went on to sign Kobe Bryant. And when the Swoosh signs a deal with someone as influential as this, it can only mean success. After all, look what they did with Air Jordans. And throughout the nearly 2 decades, we got 13 different silhouettes!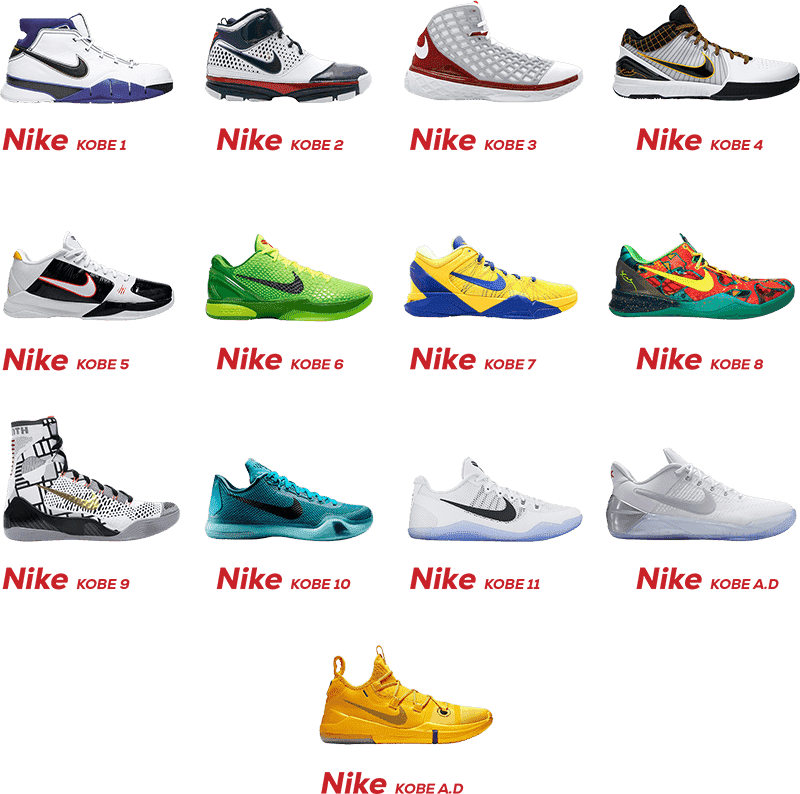 The Nike Mamba shoes are among the top sneakers worn by players in the NBA. And the legend's passing made the kicks even more desirable. That led to so much drama and Nike stopping the production of Kobes for a while. And in 2021, the contract between Nike and Mamba shoes ended. But why did this happen? Why didn't both parties renew? And what does the future hold for Mamba shoes?
Post-Nike Mamba Shoes: The New Future!
Well, as we all know by now, the Nike-Kobe partnership is no more. As to why, it's because the Bryant family made that decision. Apparently, Nike's renewal contract isn't up to the Mamba standards. Moreover, rumor has it that Mamba shoes is a work-in-progress and will become a standalone brand. Vanessa Bryant actually filed legal papers for 13 trademarks that include "Mamba", "Mambacita", "Mamba League", and more.
Mambacita x Dannijo "Play Gigi's Way"
The first apparel collection or the Bryant family trademark was in the name of Gigi. It dropped on her birthday and all revenues went to the Mambacita Sports Foundation. So in short, it was drip for a cause, and so many people obviously jumped in!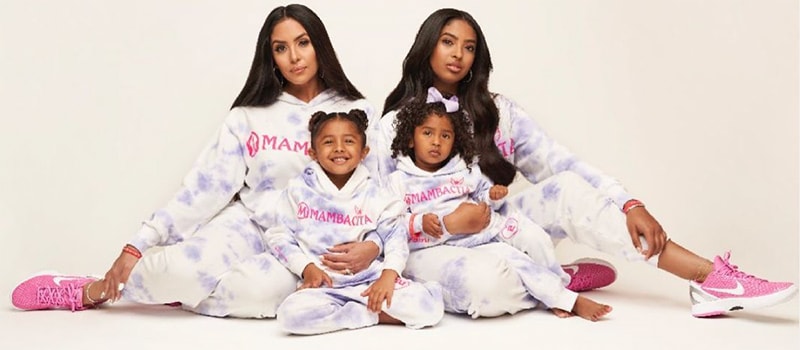 Mamba Shoes – The Brand
Could this tie-dye capsule be the start of something new? It most probably is, and we certainly hope to see Mamba shoes in their own independent brand. Maybe we can also have Mamba Sportswear and the whole package! After all, Vanessa Bryant is an entrepreneur, and if someone should benefit from the Bryant and Mamba names, it's them. What we know so far is that we can't wait for what the future holds for the brand. Make sure you keep it locked on our blog because we will keep you up-to-date on everything sneakers!