Black History Month is a yearly celebration of the African-American heritage. And who's better equipped to give us a celebratory pair of sneakers than the Black Mamba? For years now, Nike Kobe has given us BHM-inspired Kobe colorways. But while we didn't get a pair in 2023, it seems like the brand will make it up to us! So, let's take a look at the Kobe 6 BHM Protro and all the reasons you need to get these babies. Shall we? Now, in case you wanna have multiple sneaker options, check out our blog for the latest sneaker news!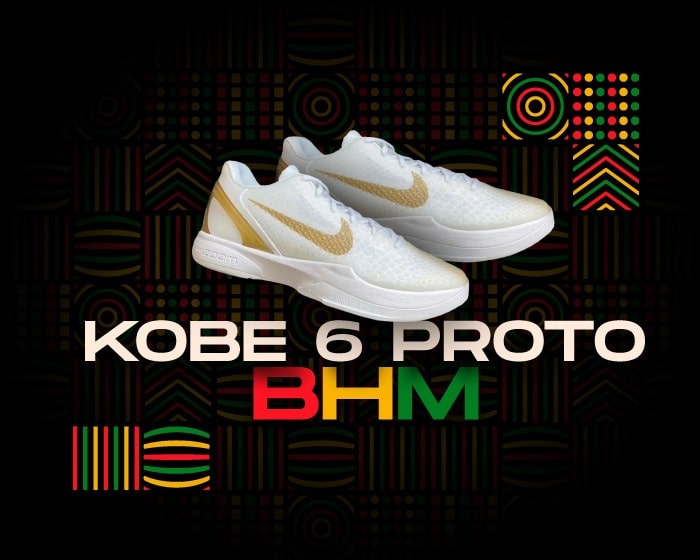 Nike Kobe x BHM – A Tradition Worth Keeping!
If anyone should give us BHM celebratory kicks, it's Kobe Bryant. The late legend earned his title on and off the basketball court. You see, in addition to his A-game, he contributed a lot to the black community, especially when it comes to sports. So, it's natural for his sneaker line to celebrate Black History Month with special releases. They don't happen exactly every year, but when they do drop, they're pretty memorable! So, here's a quick recap of the cool Nike Kobe BHM releases throughout the years.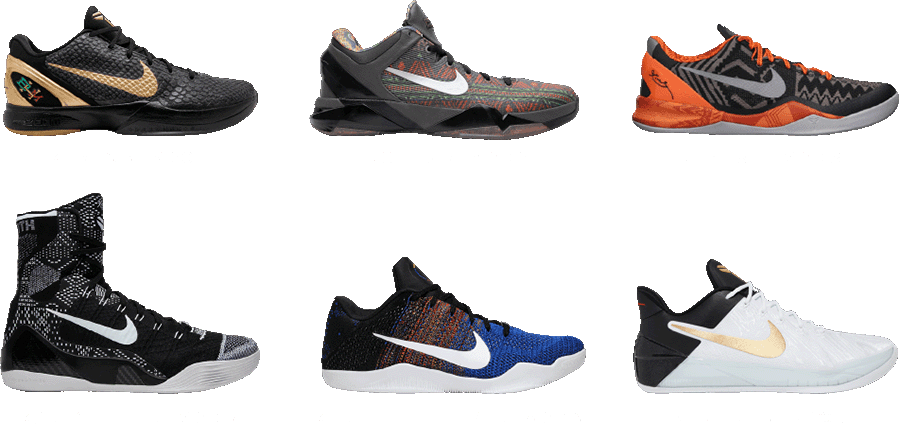 Kobe 6 BHM Protro – Simple Is Always the Answer
Simple Nike Kobe colorways certainly got us in a chokehold through the years. While we appreciate crazy colorways like the Kobe 6 Grinch, simple colorways are often a success. Now, this year's Kobe 6 BHM Protro looks a lot like the 2011 pair. However, the biggest difference is that the main color of the shoe is white instead of black. The upper features the signature snake skin pattern along with a golden swoosh and heel support.
Now, while the early images aren't clear, they still show us a couple of interesting details. For example, the kicks will feature the BHM logo somewhere on the shoe. We previously saw it on the 2011 Kobe 6 BHM we just mentioned! Finally, the kicks will also include the phrase "Be Legendary" also in gold. This one will most likely land on the insoles, but we'll wait and see! So, all in all, the pair is pretty solid and you'll wanna snag a pair or two.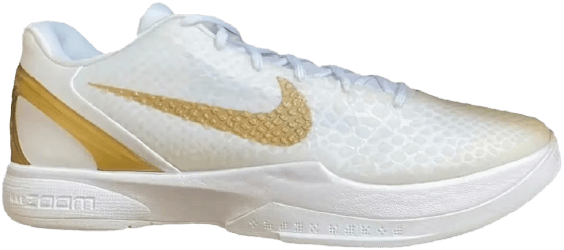 How and When to Score the Kobe 6 BHM Protro?
Although nobody knows for sure yet, if Kobe 6 BHM will follow its predecessor, we can expect it in February 2024. That's just in time to celebrate Black History Month which takes place starting February 1! The pair will most likely retail for $190, and it'll be worth every penny. Kobe kicks are first and foremost excellent basketball kicks. Moreover, they can fetch you some pretty decent profit if you flip them. So, how can you score multiple pairs on drop day to flip the extras?
On hot drops like this one, everyone will be lining up to snag a pair. Naturally, you'll wanna jump that line, and score a few pairs. That's when sneaker bots come into the equation! And to have the best odds possible, we recommend an all-in-one bot like NSB. From Nike SNKRS to Shopify, the odds will tip in your favor on drop day! However, make sure you have what it takes to be a sneaker reseller, and that you know what sneaker botting is all about. Godspeed!