Nike SB is one of the Nike divisions that have a reputation for their own. From its genesis until today, it's been the edgy child of the sportswear giant. And if we're honest, it's a vibe that fits perfectly with a sport that is equal parts fun and athleticism. Now, in 2023, the sneaker industry is kinda sleeping on Nike Dunks in contrast to previous years. However, collaborations like the Crenshaw Skate Club Nike SB Dunk will still make heads turn! So, what is it about this pair that makes it worth the cop? Or maybe worth Nike SB Instagram account losing its cool? Let's find out together!
Crenshaw Skate Club Nike SB Dunk – For the Inner City Skater
If you're a skater in South Central LA, you're probably familiar with the Crenshaw Skate Club. The goal behind the store was first and foremost inclusivity. When the founder Tobias McIntosh didn't see himself or his friends represented in the skateboarding scene, he took it upon himself to fix that. So, he founded Crenshaw Skate Club and there was no looking back from then on. The store collaborated with multiple brands, including the LA Clippers! But well, you know you made it as a skate shop when Nike SB partners up with you.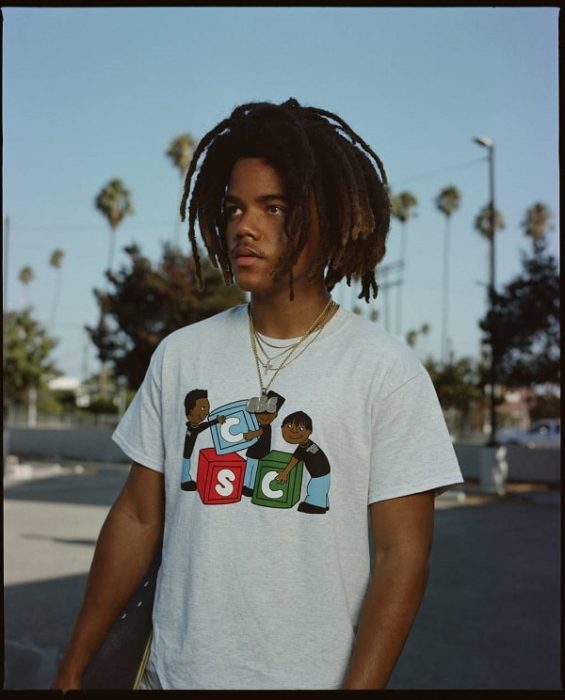 So, the upcoming Crenshaw Skate Club Nike SB Dunk is everything you would expect of a collab like this. Although both Nike and CSC are still hush-hush about it all, leaks always keep up in the loop. Now we have clear images of what the kicks will look like, and we can't say we hate it. In fact, we actually love it!
The base features off-white suede, and the overlays come in maroon and light green leather. This mix gives the leather a worn-out look that skaters usually end up having on their kicks. Finally, you can find co-branding under the translucent outsole and the tongue! So all in all, it's a pretty dope shoe, especially if you wanna skate in it.
Nike SB Gets Dramatic on Instagram!
We mentioned leaks that gave us a good look at the kicks. The main sources of the leaks this time were Private Selection and @masterchefian on Instagram. But something about this didn't sit well with the Nike SB team apparently. And instead of the usual tactic of ignoring leaks, they went off, and we mean off. In their (now pinned) comment, Nike SB said: "Imagine getting the opportunity to create a dunk only to have an account named masterchefian leak it with no context to the story‍‍"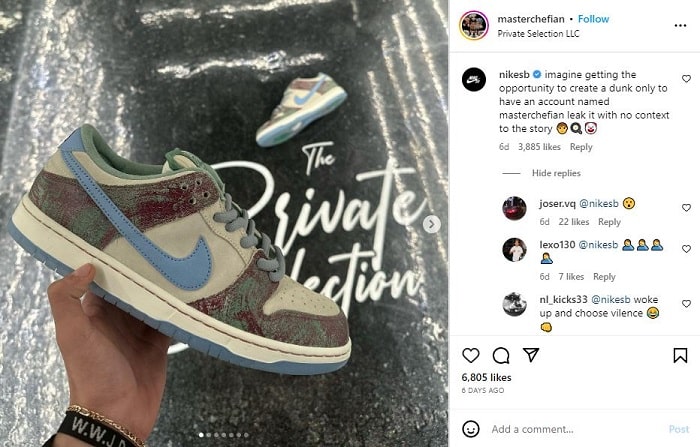 Now, people's reactions ranged between supporting Nike SB's comment or taking their frustration out on them for taking Ls. But well, that kinda left a bit of room to wonder, was that an elaborate move on Nike's side? We all know that all publicity is good publicity, and maybe, just maybe, Nike SB did it on purpose. After all, it did get the whole industry talking about the kicks, so it's obviously a W for marketing!
More on the Crenshaw Skate Clun Nike SB Dunks and Beyond!
Although there's still no release information available, rumor has it that the kicks will drop during Fall 2023. And you know that it's gonna be worth it with everyone liking and talking about the kicks! So, if you already have this pair on your seasonal sneaker calendar, make sure you get a good Nike bot on your way. But why limit yourself to Nike SNKRS when you can hit two birds with two stones?
You see, an all-in-one bot like the upcoming NSB3 can help you out across multiple platforms! From Nike SNKRS to Shopify and more, it will boost your chances of scoring kicks. Check this out if you wanna learn more about what the upcoming upgrade will look like! And if you're ready to take the botting world by storm, go ahead and get your NSB copy today. Godspeed.