Every generation has an icon it looks fondly at, in whichever industry. But you know you made it when you become a multi-generational success. And that's totally the case when it comes to Michael Jordan. The man created a legacy on and off the basketball court. From basketball to his… intriguing fashion sense, Jordan is a household name! Naturally, the Air Jordan line became as famous as its namesake. However, one early silhouette has quite a puzzling reputation: the Air Jordan 2. So, today, we're gonna go deep into the story behind it and why it has the rep that it has! Shall we?
Air Jordan 2 – The Basics
The year is 1986, and Nike's partnership with Michael Jordan exceeded the brand's expectations the previous year. You see, Nike predicted $3 million in sales of the Air Jordan in the first four years of the deal. And well, the Jordan 1 ended up making $126 million in the first year alone. That was a pretty high standard to live up to, and Nike always likes to outdo itself. So, the new concept of the second shoe became "imagination".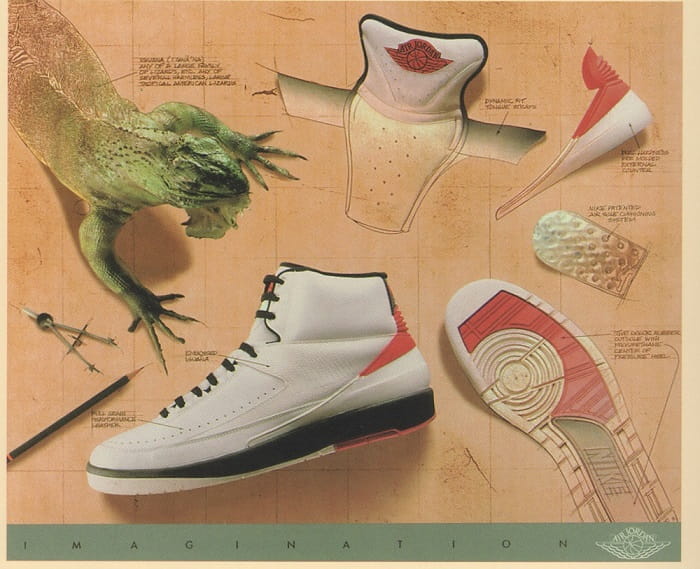 Now, you might know the end product, but the backstory is almost as important as the end result! The Air Jordan 2 had to be better than its predecessor, and that could only be achieved in Italy apparently. You see, the design here featured premium leather all the way from Italy. So just like high fashion, the kicks had that all-over elegant vibe. Oh, and it was the first Jordan to remove the Swoosh from the upper, so there's that!
Catastrophe, Injury, and Disappointment
This might be a lot to take in but bear with us. After that initial release, Nike retroed the Air Jordan 2 in 1994. However, somewhere between 1994 and 2001, the OG molds were lost. That meant that there would be no more AJ2s. However, Jordan Brand tried to resolve the issue in 2003 with the Nu Jordan 2. And if you don't know what that is, it's for good reason. Luckily, they found a mold sometime before 2004! Why? Because we got the first official retro after a 10-year-long absence!

Now, where did the public stand when it comes to the Air Jordan 2? Well, simply put, it's because Michael Jordan didn't really like them either! He apparently thought that the kicks were too heavy and high off the ground. And if we know anything about the man's preferences, it's that he likes to be close to the ground. In fact, after the Jordan 2, MJ was ready to drop the Nike deal. Well, that was until he saw Tinker Hatfield's Air Jordan 3, and the rest is history.
Another factor is that the price tag was pretty high when the kicks dropped. $100 was a lot of money in 1986 – it's equivalent to $280 today… so you can imagine the reluctance to buy it! But well, luxury is expensive, especially if it comes from Italy.
Jordan Brand Tries Really Hard to Make AJ2 Pop
Stop trying to make fetch happen! It's not going to happen! – Mean Girls. Not that we're mad about it, but JB really tried very hard to make the Air Jordan 2 popular in the last couple of years. You see, from hot collabs to new colorways, JB religiously adds a new AJ2 colorway every season. While that might work for the Air Jordan 1, 3, 4, and others, it just didn't click with the Jordan 2. With that said, the silhouette still has its fans, especially those who like to style them! And if you wanna take a crack at it, check out the top 3 Air Jordan 2 colorways below.
Top 3 Air Jordan 2 Colorways
If we had to choose an Air Jordan 2 colorway to wear, the three below are great candidates. So, here are our personal favorite AJ2s! If you agree, maybe it's time to invest in a pair. And if you don't, maybe you should start your Jordan 2 research!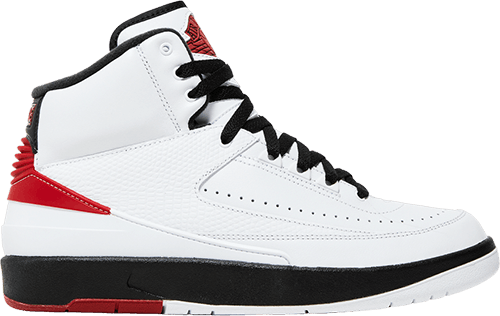 Jordan 2 Chicago Retro OG
Release Date: 12/30/2022
Retail: $200
Avg. Resale: $219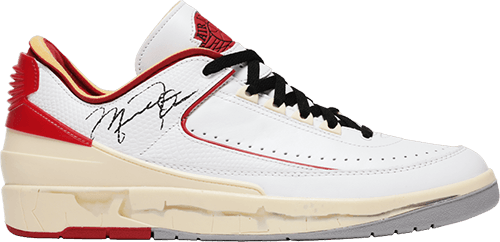 Off-White x Jordan 2 White Red
Release Date: 11/12/2021
Retail: $250
Avg. Resale: $697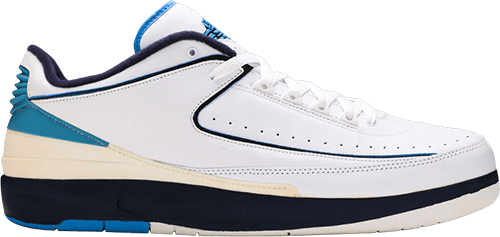 Jordan 2 Low Midnight Navy
Release Date: 12/1/2004
Retail: $100
Avg. Resale: $200