This Supreme season promised to be exciting, and it's not disappointing! However, in light of the Coronavirus outbreak, some changes will naturally happen. Rest easy though! This change is for the best. There will only be an online drop, no in-store purchases whatsoever. So get ready, because Supreme week 4 is a tribute to the late goth futurist graffiti artist with a Supreme Rammellzee collab!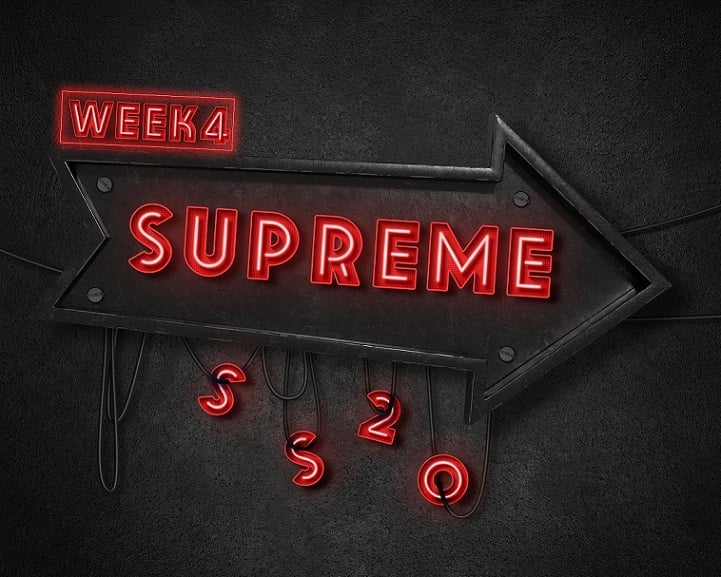 Supreme Week 4: Rammellzee and More!
As we said, this week's drop is special. Supreme Week 4 is a huge tribute to the iconic artist Rammellzzee who was much more than a graffiti artist. He was a visionary who wanted to break out of social, linguistic and every other type of norms! And that's exactly the type of collaborations we expect from Supreme. So let's take a look at the Rammellzee Supreme Week 4 items.
Meanwhile, check out the upcoming Air Max 1 City Pack dropping very soon!
Rammellzee Hooded Sweatshirt and Sweatpant
Okay, this collaboration is not just some color mix and that's it. If you're familiar with Rammellzee's work, it's quite obvious. And if you're not, allow me to explain! So basically, all of the artwork by Rammellzee is a type of battle between letters and their standards. And that's basically his Gothic Futurist vision.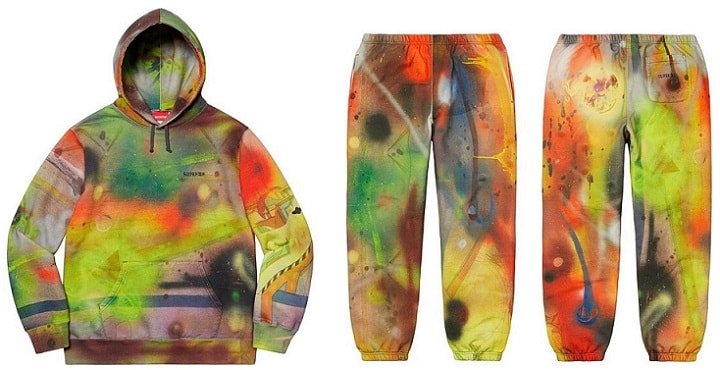 This Supreme Week 4 sweatshirt and sweatpant's inspiration could possibly be the "In The Middle of Robbin The Bank The Dam Yard Bizzard Hits Us" painting that has the same pattern and colors!

Supreme/De Martini Rammellzee Messenger Bag
You can't really complete the look without a bag, can you? This De Martini x Supreme collab gives us a Rammellzee inspired messenger bag and a plain black one! Such bags could really come in handy, or just to complete that awesome artistic look you'll pull off. However, we're not sure whether the bags are dropping this week or not yet. Either way, keep checking for any updates and keep the bag on your list of cop-worthy items!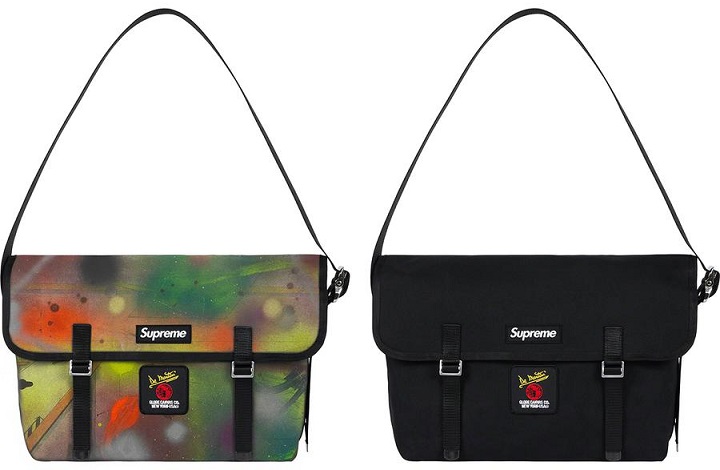 Gore-Tex Supreme Rammellzee Jackets and Pants
If you're an outdoorsy person with an artistic inclination, these two items should be on your "What To Cop This Week" list too! That's some waterproof apparel to help you enjoy your camping experience all year long. But that's after the Coronavirus pandemic is done, unfortunately. Mind you, you should cop the jacket and pants separately!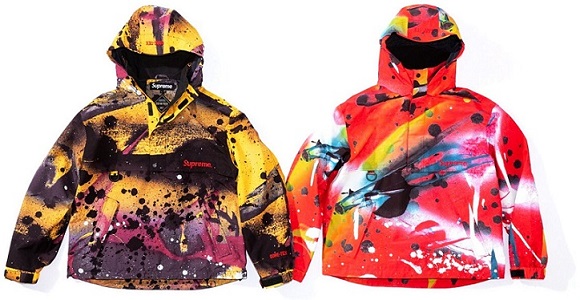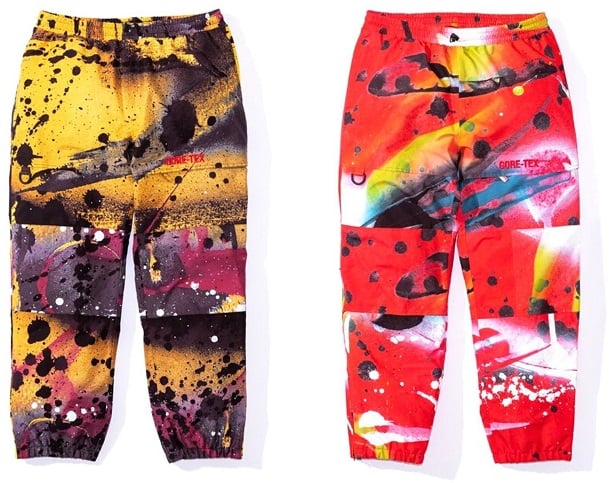 And these are the second clothing items based on a drawing by Rammellzee. This one is called "Ikonoklast Panzerism letter W". This is a series of paintings that feature the artist's take on the alphabet and the battle of the letters. This Jacket kinda reminds us of last week's TNF collab!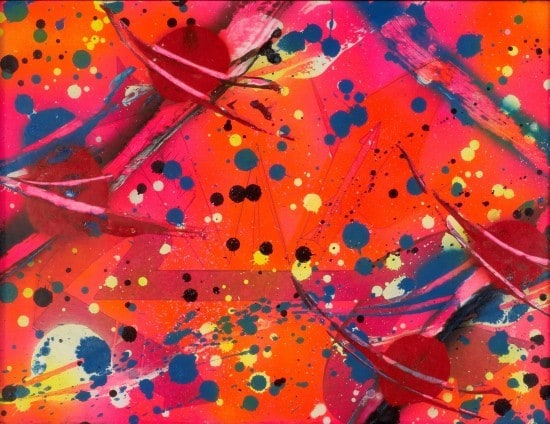 Supreme Rammellzee Camp Cap
You should also complete the look with this camp cap that dons the same patterns and colors! After all, we wanna go camping in style!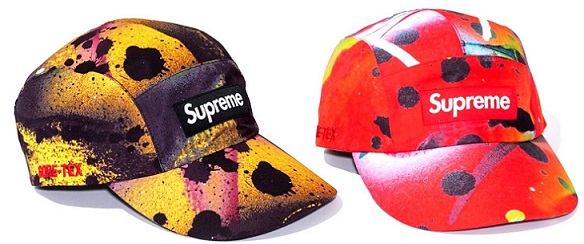 Supreme Rammellzee Tee
These tees are don't have a pattern like the other pieces. However, they feature on their front one of Rammellzee's creations wearing a Supreme tee. Some might call it a Supreme-ception, a tee within a tee! 

Supreme Rammellzee Tag Tee
The graffiti tee is probably going to be one of the most in-demand items. So you better make sure NSB is up and running to have a chance to have your own tee! It's also based on Rammellzee's style of graffiti. So it's natural to be popular among the usual Supreme clients and the artist's fans! 

Other Cool Supreme Week 4 Items!
This week we've got a bit for everyone. Baseball lovers, we got your back with the Supreme Rawlings Catcher's Chest Protector and hooded jersey!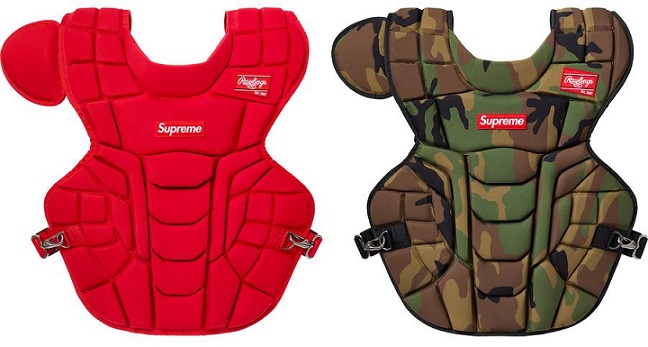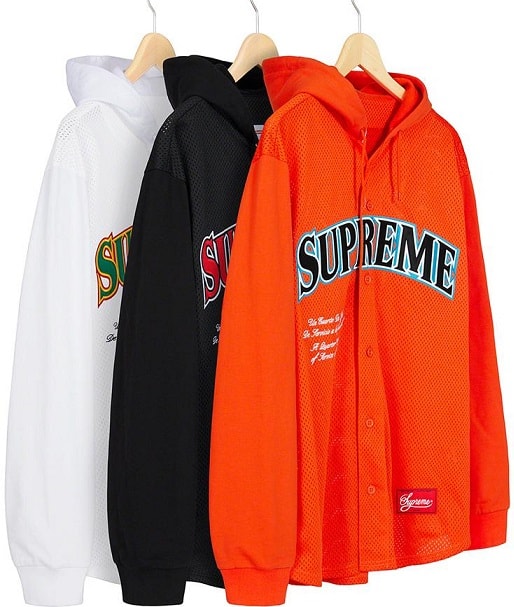 Supreme Week 4 Living Up to Our Expectations
Some people this week 4 that this is one of their best weeks because of the artistic collab. And we won't say otherwise, but we should wait and see what the upcoming weeks have in store! But don't forget to get your bots ready, especially this week since the drop is online only. And naturally, it's always a good idea to cop using NSB. NSB users managed to have amazing successes in the previous weeks, and what's coming is even better!
RT + Follow NSB 2.0
🔥What a great way to kick off this Supreme season!🔥
Our REAL Checkout numbers:
▪️ Total checkouts: 1562
▪️ Tupac Tee: 493
Let's FEAST on Supreme this season!🤫 pic.twitter.com/eMCZS81TST

— NSB Bot (@NSB_Bot) February 27, 2020