New Balance certainly likes to outdo itself with every drop. Otherwise, they wouldn't be as relevant as they are in the industry today! And now, we have a new release that is a tribute to rural Japan and its craftsmanship. The New Balance Boro Pack is a must-have for collectors and sneakerheads alike! It's not every day that we see kicks in denim and actually like it, right? (The ones we love are hands down the Levi's Jordan 4 collabs.) Now, let's check out the New Balance Boro drop, shall we?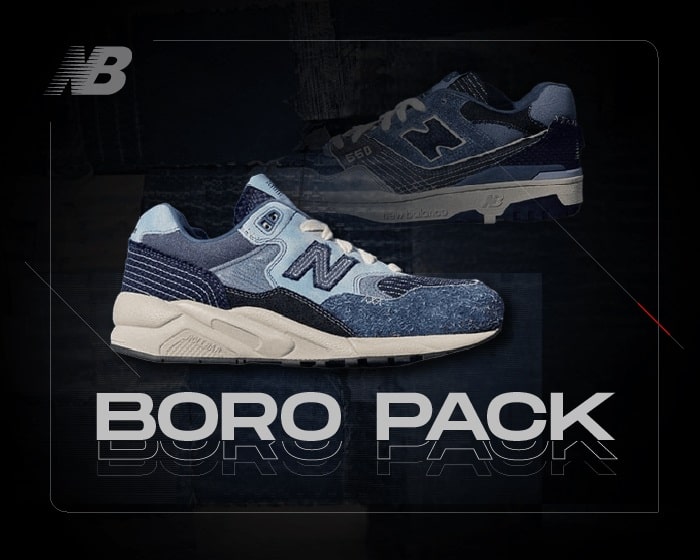 But First, What Is Boro?
The original meaning of the word "boro" means rag, scrap, or tattered clothing. However, in the world of textiles, boro refers to the traditional art of patchwork. Back in the 1800s, working-class people used this technique to repair and reinforce materials. That way, people extended the life of their garments in a very artistic and creative way. If you wanna read more about the history of the technique, check this out!
New Balance Boro Pack – Patchwork Done Right!
The game of mix and match on sneakers is a dangerous one, especially if it includes many materials and shades. However, the New Balance Boro pack certainly did it in the best way possible! For starters, the choice of silhouettes is pretty cool: the New Balance 550 and 580. Both silhouettes feature a similar design pattern. The uppers feature a mix of denim, cracked leather, soft and hairy suede, and woven canvas. All these materials come in different shades of indigo and feature visible stitching.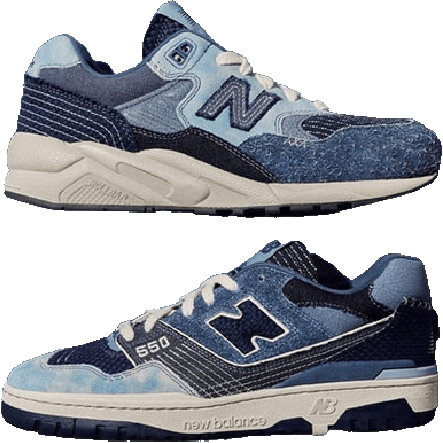 Release Info
If this sounds like something you wanna own, then you should keep an eye out for the official release info. We can expect the sneakers to drop sometime in November, which is pretty soon! And you'll really wanna score these babies for retail when they do drop. So how can you manage that without the risk of not finding your size or the kicks selling out? Let's find out together!
How to Score the New Balance Boro Pack and More
Nothing beats catching Ws on sneakers you really like, and that's especially true if they're an exclusive drop. But on those occasions, the competition is very high, so how can you beat the odds? The answer is bt simply getting yourself a sneaker bot! And to make it even better, go for an all-in-one sneaker bot. A bot can boost your chances of buying kicks because it does it automatically and at a much faster pace than average.
And if you're looking for the best sneaker bot on the market, you don't have to look further. NSB is one of the most consistent bots that support a vast variety of websites! From Nike SNKRS to Footsites and Shopify, NSB users are constantly kicking a$$. So make sure you join the ranks today by getting your copy! Who knows? That might be your way into starting a side hustle. Godspeed!