Jordan 1 Neutral Grey '85: Classics Come Back to Life!
1985 was the year Nike took sneakers to a new level. Not saying kicks were irrelevant before, we got classics way before that. However, in 1985, Nike and Michael Jordan gave us the Jordan 1. And that, lowkey created the sneaker industry. Nobody played the exclusivity game like them, and that made kicks more valuable. Today's pair is a 1985 OG that didn't retro since '85 itself! Today, 36 years later, we're totally ready to cop the popular pair!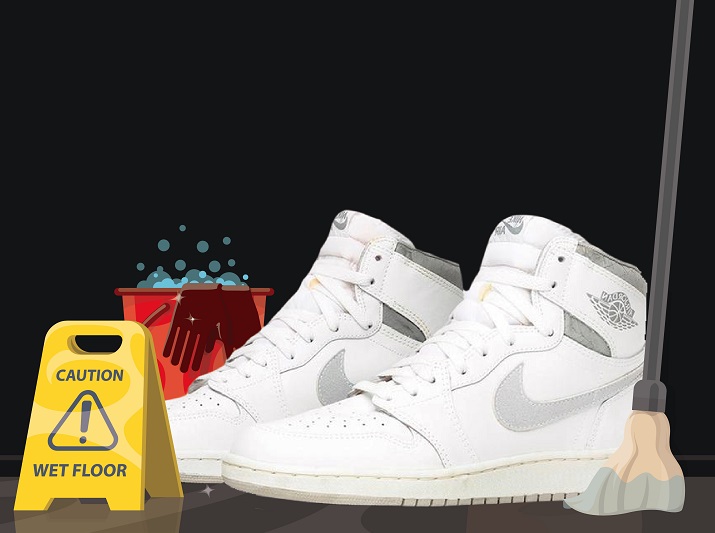 I'm Dreaming of a White… Pair of Jordans!
The upcoming Jordan 1 Neutral Grey '85 features all the OG details. The upper comes in white leather along with a hint of grey on the collar. The swoosh and wings logo both are also in grey. A white midsole sits on top of a grey outsole completing the serene look. So really, if you're looking for THE white pair of kicks for you, this is it! Although we wouldn't mind a pair of colorful sneakers either. But a healthy balance between colors is just what keeps the sneaker game strong!
Jordan 1 Neutral Grey '85 Release Info
Although the news about these kicks leaked in May 2020, there were no specific release deets. Luckily now we know when to be ready! The new Jordan 1 Neutral Grey '85 will drop on February 10, 2021, for $200. A bit higher than the usual mark, but it's definitely worth it. First, the sneakers look really good and they're not really around much. Second, the resale value could sway you into buying more than one pair! In fact, the kicks currently resell for $1,000+! That makes it almost as valuable as the 1985 OG. The 1985 Jordan 1 Neutral Grey resells for $1,500+!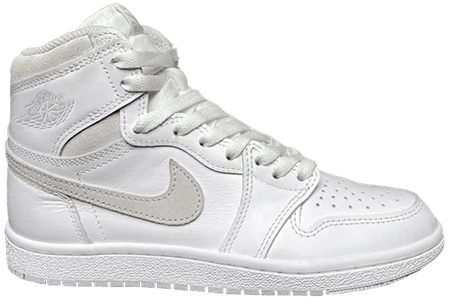 But with such a resale value come lots and lots of competition. So if you're looking for a real chance at copping a pair, or more, you'll need a powerful sneaker bot! And NSB had its users' backs all the way through 2020, no reason for it to stop in 2021. So make sure you get your hands on a copy before it's too late!
More Whites Because Why Not?
Having different options is always good. That's why we're gonna remember a couple of our favorite similar Jordan 1s! If you're a collector, a sneakerhead, or just looking for something cool to wear, take a look at these.
Off-White Jordan 1
At around $4,000, the white edition of the Off-White Jordan 1 stands as one of the most expensive AJ1s. Today, this pair of sneakers is a great collector's item. So make sure you get this if you're looking for a pair for your sneaker display! Oh and speaking of sneaker collections, Jordan 1 Trophy Room is what you need.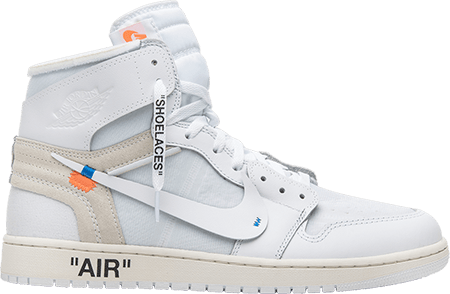 Jordan 1 Neutral Grey CO. JP
Not a white pair per se, but it does have the same name! The Japan 2001 exclusive made a comeback in 2020, along with other colorways for the first time. It featured a grey upper with metallic details. You can find this pair on the aftermarket for about $300. If you've got that kind of money around, go for the buy! Who knows? You might be able to get it for less if you've got a lucky foot size.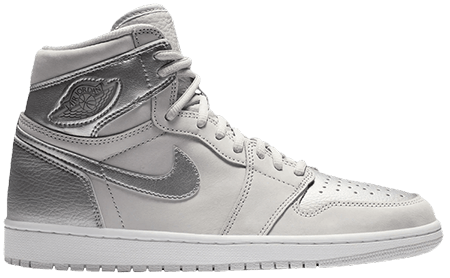 Air Dior
A pair that made it to almost every national (and international) TV channel in the world on January 20, 2021. The kicks dropped in a very complex way, but after all, you get what you pay for. Today, they resell for up to $25,000, making them one of the most memorable sneakers of 2020!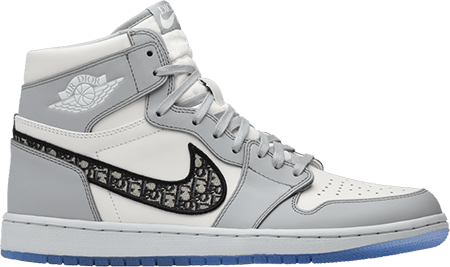 Tags: Air Jordan 1, Air Jordans, AJ1, Michael Jordan
Posted in Jordans 0 comments