Cop both BOTS, get more sneakers and save money!
THE NIKESHOEBOT2 IS FULLY FUNCTIONAL AND READY TO DOMINATE THIS WEEKENDS RELEASES!!!
OUR BOTS STILL WORK EVEN WITH GOOGLE CHROME'S ISSUES WITH 3RD PARTY EXTENSIONS. OUR BOTS ARE STILL DOMINATING AND WILL CONTINUE TO DOMINATE NIKE.COM!
Zero Cancellations! Zero Packages Intercepted! Both Of Our Bots Are Still DOMINATING! 

***THE NIKESHOEBOT2 IS UP TO DATE AND STILL DOMINATING NIKE.COM EVEN AFTER THE HUMAN VERIFICATION ADDITION BY NIKE.***
NIKESHOEBOT2 & SNEAKERBOT
NIKESHOEBOT2
Never worry about missing out on a limited @NikeStore release again! The NikeShoeBot2 will automatically buy the shoes for you!
Available for a LIMITED time ONLY!
***THE NIKESHOEBOT2 STILL DOMINATES NIKE.COM EVEN AFTER THE HUMAN VERIFICATION ADDITION BY NIKE.***
The NikeShoeBot2 works similar to the original NikeShoeBot, but adds in some additional functionality such as being able to purchase multiple shoes (not two of the same though) plus a speed boost to increase the success rate. This would be done by adding additional keywords to the options page before enabling the NikeShoeBot2. The NikeShoeBot2 is actually a browser plug-in (extension) that will only work with Google Chrome. It's very simple to put to use. All a user must do is fill in the NikeShoeBot2′s option page with their billing information, select a size, enter a pre-determined keyword or two or three (which we'll send to you for each release) and the NikeShoeBot2 does the rest. The only thing you'll have to do AFTER the bot is running is VERIFY your a human by follow Nike.com's Quick Verification process.
You'll receive detailed instructions on exactly how to use the NikeShoeBot2 after your purchase.
UPDATE: The NikeShoeBot2 was updated on March 8th, 2014 and your purchase will include the most up-to-date version of the plug-in.
BEFORE PURCHASING YOU MUST READ THE DISCLAIMER AND FAQ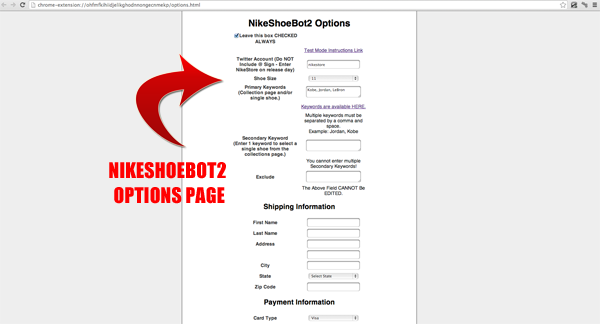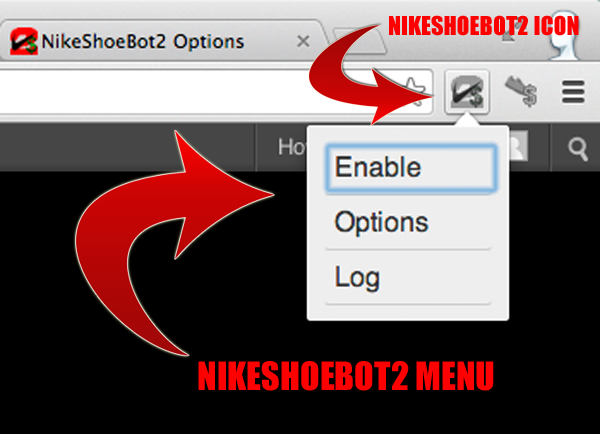 SneakerBot™
Don't miss out EVER again! The SneakerBot™ automatically buys limited online releases from Eastbay, Footaction, Footlocker and ChampsSports.
SOLD OUT INDIVIDUALLY AVAILABLE IN THE PACKAGE ABOVE
Our first two bots have had so much success on Nike.com that we've decided to make a new bot that will work on additional sites. The SneakerBot™ brings the ability to easily cop limited sneakers from other sneaker sites including FootLocker.com, ChampsSports.com, FootAction.com and of course EastBay.com.
The SneakerBot™ allows users to purchase limited release sneakers from these online stores by automated the process. If you buy sneakers from any of these sites you know that they all implement a timer on the product page leading up to release time. The SneakerBot™ follows this time and automatically selects the users size once the product becomes available after this it quickly automates the checkout process while you sit back and watch it work. Due to this functionality our users have first dibs on every FootLocker, FootAction and EastBay release.
UPDATE: The SneakerBot™ was updated on April 14th, 2014 and your purchase will include the most up-to-date version of the plug-in.
You must read the FAQ and Disclaimer.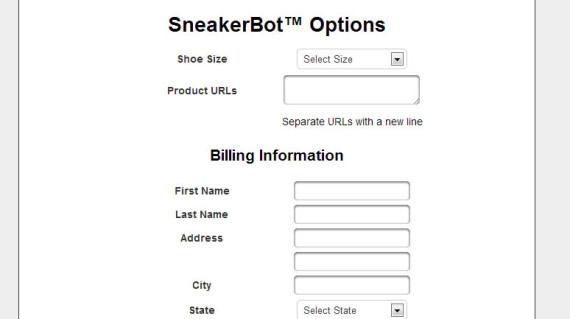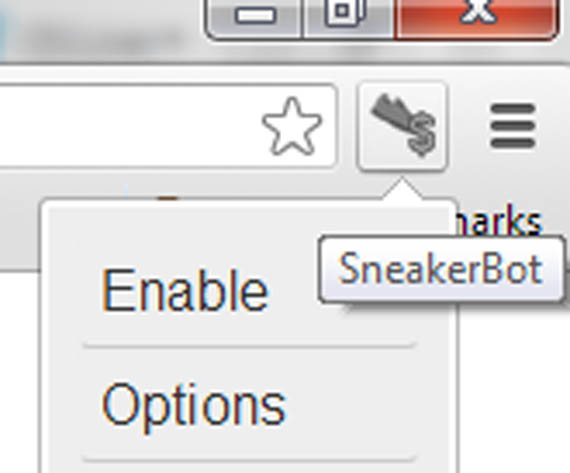 The SneakerBot™ and NikeShoeBot2 CAN run at the same time which will allow you to secure more pairs or buy different pairs.
While we do everything in our power to stay updated on Nike, FootLocker, EastBay and Footaction release protocols and processes it is possible that they could change them at the last second and cause problems with the NikeShoeBot or SneakerBot's performance. Due to this issue we cannot guarantee that you will be able to cop every pair but we will continue to update the NikeShoeBot, NikeShoeBot2 and the SneakerBot™ accordingly.
Refund Policy: There are no refunds once payment is made, please read the entire FAQ, Disclaimer and product page before purchasing.